This summer might look a little different than usual but that doesn't mean it can't be full of fun things to do together as a family. Memory making doesn't have to be big vacations or expensive trips. Sometimes the best memories are the little things! We have rounded up our bucket list for this summer on the South Shore and we hope it gives you some ideas to Find Your Family Fun this summer!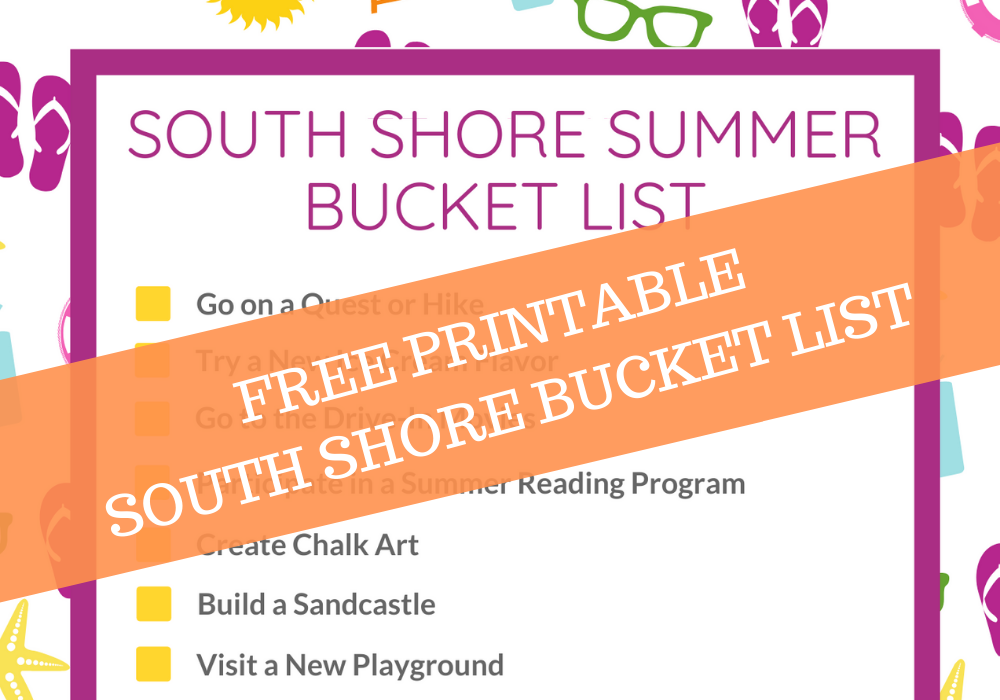 Make this most of this summer with our FREE Printable South Shore Bucket List.
Go on a Quest. South Shore Quests are a scavenger hunt, and hike all in one and ofter through a little local history into the mix as well. Created and maintained by the Weir River Watershed Association questers figure out puzzles as they explore local trails and parks. Quest books are just $5 and are available at Buttonwood Books and Toys in Cohasset or online for download.
Sign Up for a Summer Reading Program. Whether it is through a public library, local bank, or other local business there are a TON of great summer reading programs to help you stop the summer slide. Find them all in our South Shore Summer Reading Program Guide.
Watch a Movie at the Drive-In. Many things might be closed this summer, but with advertise comes creativity and the resurgence of the drive-in movie theater! Check out the new Marshfield Drive-In this summer for some family fun from the comfort of your own car.
Try Something New at a Farmers' Market. While Farmers' Markets may look a little different this year you can still grab local produce and products at the Hingham Farmers Market (pre-order only), or Marshfield Farmers' Market (pre-order or in-person). Check out what is available online with your kids and try a new food this summer!
Go for a Bike Ride. Check out a new family-friendly trail you haven't tried yet in our 7 Places to Ride Bikes on the South Shore article.
Create Chalk Art. Grab some sidewalk chalk and create or make your own spray chalk.
Visit a Playground. Whether it is your family's favorite or you are ready to find a few favorite get out and play at one of our great South Shore playgrounds! Need some ideas on where to go? Check out our South Shore Playgrounds Guide that we are updating weekly with which playgrounds are currently open.
Build a Sandcastle. We love beaches and building sandcastles. If you need help find a beach to build on visit our South Shore Splash and Swim Guide or head out back to the sandbox!
Have a Picnic. Take lunch, dinner, or breakfast even outside this summer! Whether it is in your own yard, a nearby park, the beach, or one of the picnic hikes from our friends at South Shore Trails a picnic is a fun way to slow down and make memories. Want to take your picnic to the next level? Grab dinner at the South Shore Food Truck Association's Food Truck Tuesdays at their new location at Forge Pond Park in Hanover.
Watch a Puppet or Magic Show. Lots of public libraries have moved their summer reading program events online and kids can catch puppet shows, magicians and more online this summer. Find them all on our calendar.
Visit a Little Free Library. While many public libraries are still closed spur of the moment trips to borrow books don't have to stop. Check out one of the Little Free Libraries on the South Shore to swap books you have already read with new ones to read.
Try a New Ice Cream Flavor. From Peanut Butter Oreo at Cream in Abington to Trail Mix at Farfar's in Duxbury to Bananas Foster at Lil' Duke's in Hanover there are some really interesting and unique ice cream flavors out there! Use our South Shore Scoops Guide to find your new favorite this summer.
Go on a Hike. There are hikes everywhere you turn on the South Shore and with flat terrain, lots of them are great for little legs and families. Our favorite resources for finding hikes are South Shore Trails, South Shore Hiking Trails, The Trustees, Mass Audubon, and Wildlands Trust. Share your adventures on Instagram with #MacKidSSBHikes so we can follow along!
Listen to a Story. Many public libraries have moved their storytimes online and our friends at My Gym offer weekly storytimes as well. Find them all on our calendar HERE. Pro Tip - use the category option to see just the storytimes for the day or month depending on which view you are using.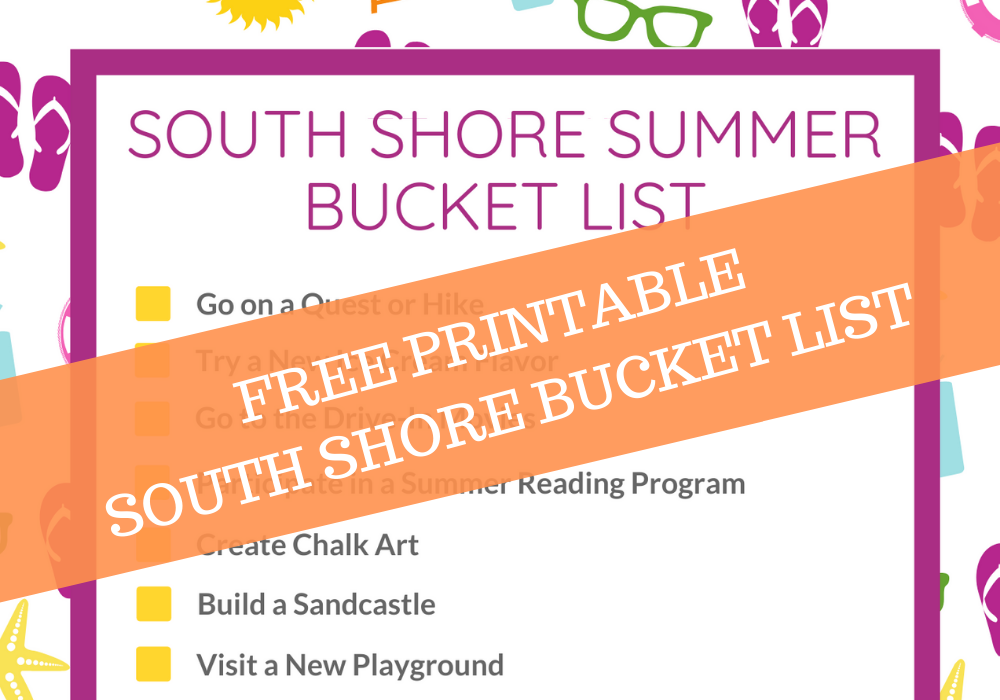 Don't miss out on any summer fun! Get your FREE printable HERE!
Macaroni Kid South Shore Boston is a free weekly newsletter and website focused on fun family events and information in 13 towns on Boston's South Shore. We gather together all kinds of local family events and activities each week and add useful information about classes, family-focused businesses, book and product reviews, recipes, crafts, school and camp guides and more. We proudly serve families in Hanover, Norwell, Hingham, Cohasset, Scituate, Hull, Marshfield, Duxbury, Pembroke, Whitman, Hanson, Rockland, and Abington! Want to be the first to know about great local events for families? Subscribe today - ssboston.macaronikid.com/subscribe/