Stetson Meadows is a hidden gem tucked away down a long dirt road off Stetson Shrine Lane bordering Rt 3 in Norwell. In 1634 Robert Stetson was given the land as part of a land grant in which he served the crown for 14 years. During this time he built the first sawmill in Plymouth Colony which was instrumental in the growing shipbuilding industry. Stone walls tucked in the woods are the only remains of this once busy farm. For those you want to learn more about the history of the property, there is a great piece by the Norwell Conservation Comission online HERE. The Town of Norwell purchased the property in 1972 to give the public access to riverfront lands.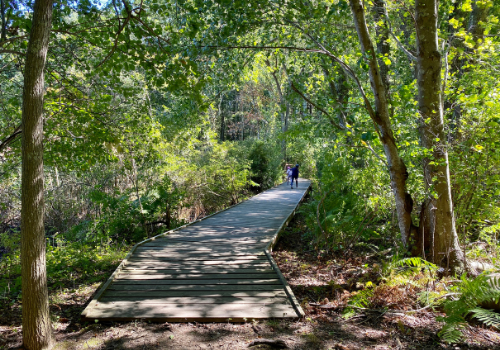 It is a great property to do some hiking and has a large picnic area at the bottom of the meadow near the River Trail with views of the North River. This large, 184-acre, property provides a little less than three miles of trails to explore. Some visitors also launch kayaks and canoes into the North River from the property.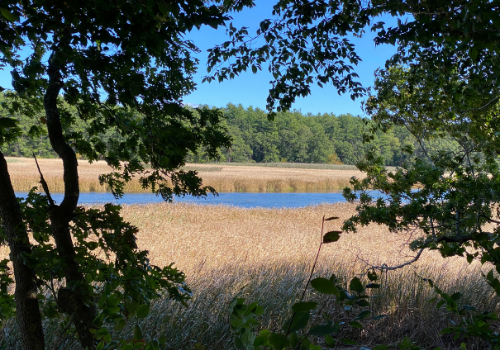 The best place to park at Stetson Meadows is in the lot near the meadow. At the end of Stetson Shrine Lane turn onto the gravel Meadow Farm Way. You will come to the Stetson Farm home and the road turns left sharply. The parking area is just after this turn. There is also a larger lot before you drive onto Meadow Farm Way that connects to the Stetson and Haskins Trails if the smaller lot by the meadow is full or you want to explore the other end of the property.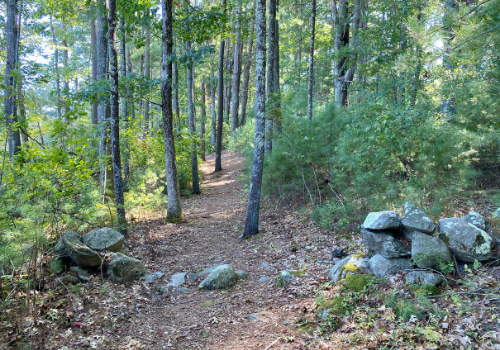 Find more information on the Stetson Meadows property and a trail map from the Town of Norwell online HERE.
Important Details
Address - Stetson Shrine Lane, Norwell, MA
Parking - 2 Lots
Restrooms - No
Picnic Tables - Yes
What's Nearby?
Couch Beach Trail - 629 Union Street, Marshfield, MA
Two Mile Farm - 291 Union Street, Marshfield, MA
Pottery Playce - 352 Columbia Road, Hanover, MA
Dairy Queen - 579 Washington Street, Hanover, MA
Stay tuned for more South Shore Hidden Gem locations! Know of a location you think we should feature? Email lauriec@macaronikid.com with the subject line "Hidden Gem" and let us know!
Macaroni Kid South Shore Boston is a free weekly newsletter and website focused on fun family events and information in 13 towns on Boston's South Shore. We gather together all kinds of local family events and activities each week and add useful information about classes, family-focused businesses, book and product reviews, recipes, crafts, school and camp guides, and more. We proudly serve families in Hanover, Norwell, Hingham, Cohasset, Scituate, Hull, Marshfield, Duxbury, Pembroke, Whitman, Hanson, Rockland, and Abington! Want to be the first to know about great local events for families? Subscribe today - ssboston.macaronikid.com/subscribe/