Located at 435 Nantasket Avenue in Hull between Nantasket Beach in the Kenberma neighborhood is a great playground! The playground itself sits on a wood chip surface and parking is on the road.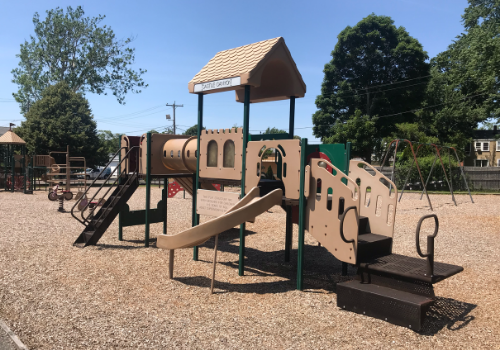 There is a large climbing structure complete with a rock wall, double slide, twisty slide, ladder, stairs, tunnel and pyramid style climber along with a smaller climbing structure for younger kids. There are also freestanding monkey bars if your kids are monkey bar aficionados like mine.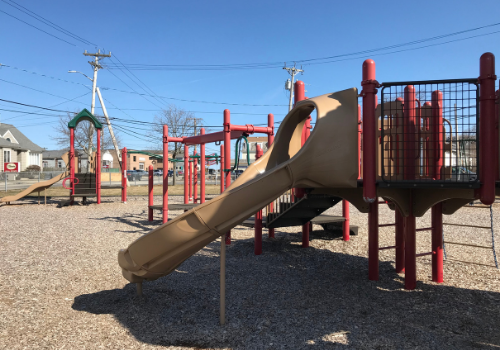 The playground has a tall fence, which is nice because it sits on a busy road, but there is no gate. The gate opening is placed a little way away from the actual playground structures and across a grassy area so it wasn't an issue the day we visited. There were a few picnic tables near the playground, and it is right next to a ball field. A big plus for us was the Little Free Library at the playground and we made it a point to fill it up with books from the stash we carry around to re-fill the Little Free Library we steward at Hartsuff Park in Rockland.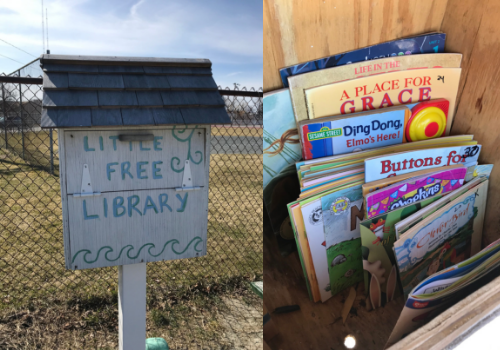 Want to recommend or review your favorite local playground? Send us an e-mail - lauriec@macaronikid.com.
Macaroni Kid South Shore Boston is a free weekly newsletter and website focused on fun family events and information in 13 towns on Boston's South Shore. We gather together all kinds of local family events and activities each week and add useful information about classes, family-focused businesses, book and product reviews, recipes, crafts, school and camp guides and more. We proudly serve families in Hanover, Norwell, Hingham, Cohasset, Scituate, Hull, Marshfield, Duxbury, Pembroke, Whitman, Hanson, Rockland, and Abington! Subscribe at ssboston.macaronikid.com/subscribe.