Who's ready for summer?! The time to book a summer camp is now, and South Shore Macaroni Kid has made it easier than ever to find information about local summer camps! Summer camps are a great time for South Shore kids to try new things, nurture unique interests, meet new friends, stretch their creativity, and have tons of summer fun!
Please tell them South Shore Macaroni Kid sent you - our sponsors make our free resource possible! If you don't already get our Wednesday morning scoop of local events, activities, and ideas to entertain and exhaust your kids, request yours here.
As local businesses continue to announce 2022 Summer Camp details, more camps will be added to this list. So be sure to check back often!
Would you like South Shore Macaroni Kid to share information about your camp or program? It's not too late - email Christina at mackidsouthshoreboston@macaronikid.com for more information!

Norwell
Ages 5-20
3 Week program, June 27 - July 16
($600 - $1295)
At the A.C.T. Summer Workshop, students choose their own schedule from over seventy classes in the performing and visual arts. A diverse selection of classes are offered, including acting, singing, media arts, painting, photography, dance, technical theatre, playwriting, stage combat, and culinary arts. In addition to full day programs, they offer 1/2 day sessions for students age 5-7. Teens can audition for their production for Bring It On, details on our website.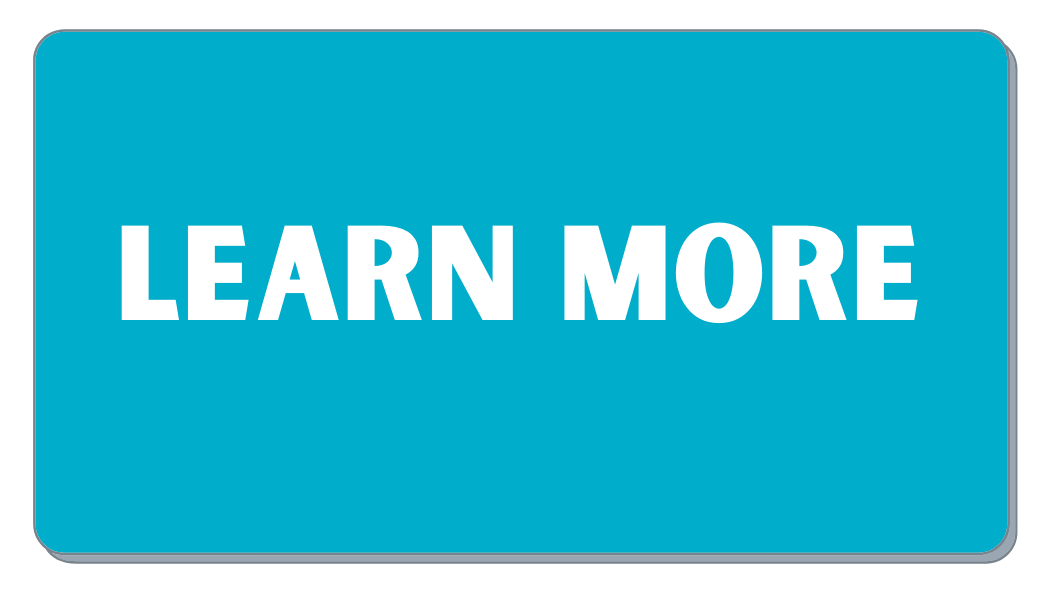 Scituate
Ages 4-13
$100-$180 per session
Wed, Thurs, Fri Mornings 8:30-11:30am
June 22-24, June 29- July 1, August 6-8, August 17-19, August 31- Sept 2
Monday and Tuesday Afternoons 4:30-6pm
June 20/21 and 27/28
July 18/19 and 25/26
July 22/23 and 29/30
August 8/9 and 15/16
Every day on a small homestead farm is a surprise! Our sessions include lots of hands-on engaging learning experiences like milking a goat, feeding our baby "kids", brushing the cow, collecting the eggs. Your child will learn life skills and caring for precious baby farm animals as they laugh, run, work and learn.
To register, email acrestogrowfarm@gmail.com

Pembroke
Ages 5-13
9am- 12 pm

Multisport Camp




June 27th to 30th
July 11th to 14th
July 18th to 21st
July 25th to 28th
August 1st to 4th
August 8th to 11th
August 15th to 18th


$190 Full Week

$50 half Day



Soccer, Basketball, Dodgeball, Pickleball, Crafts and more!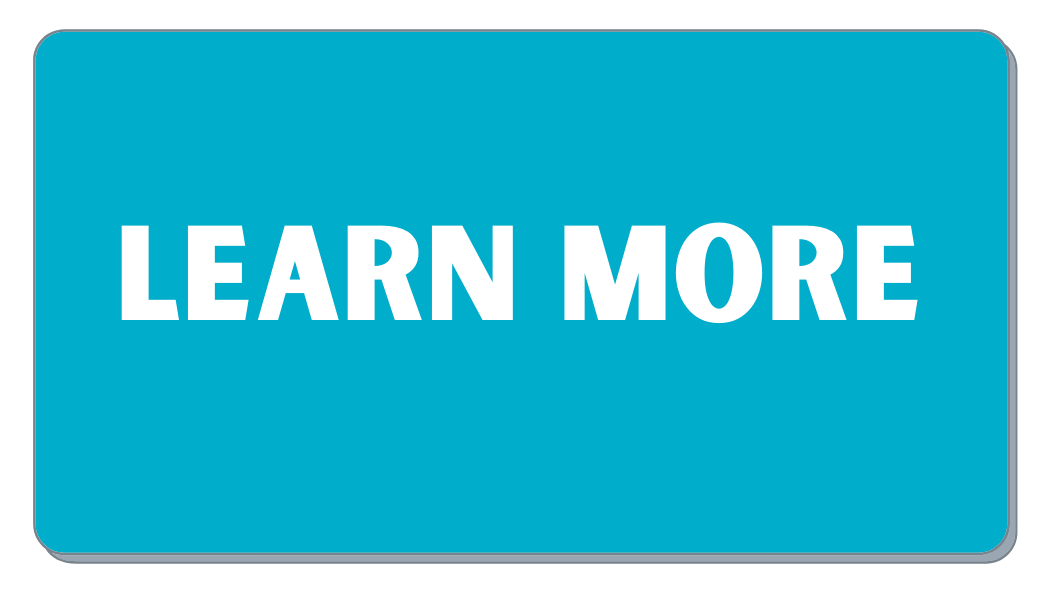 Cohasset
Ages Pre-K - Grade 6
Mid July - End of August, Mon-Thurs
9:30a-12p ($330/wk)
12:30p-2:30p ($264/wk)
Cohasset Learning Studio runs programs that focus on foundational skills related to literacy and math. They run groups for children entering preK through gr. 6 on specific topics including: kindergarten readiness, early reading, creative writing, time and money, and multiplication and division.
Please email Abigail if you would like to start a book club for your child and their friends. Books clubs meet once a week in the afternoon and can revolve around a topic, book, or skill of choice or we can focus on a summer reading assignment.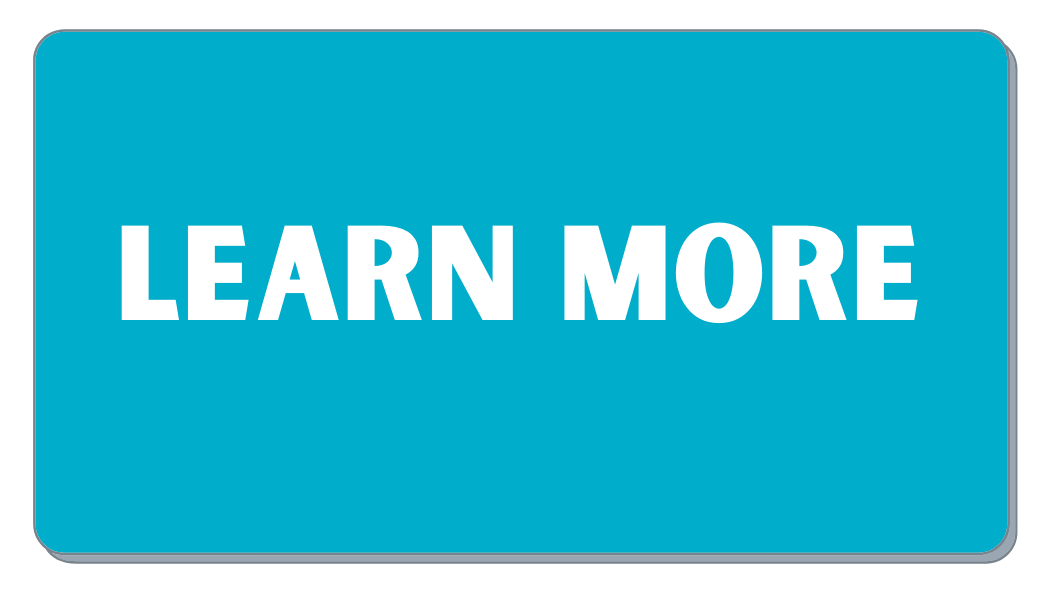 Ages 8-15
Summer Arts (3 options) 9AM-4PM with extended day until 5:30PM M-Th
2-weeks: June 27-July 8 ($1,800)
3-weeks: July 11-July 29 ($2,450)
5-weeks: June 27-July 29 ($3,250)
Summer Specialty Week
1-week: August 1-5 from 9AM-2PM ($500)
Summer Arts is a five-week multi-arts program for students ages 8 to 15. Students pick their own classes from a wide range of choices which include offerings in the visual and performing arts, sports, STEAM, media, writing, dance, textiles, and more. Students pick their classes; everything is by choice! Each camper has a unique, individualized schedule which includes five classes a day, lunch, a performance showcasing works in progress, and a daily free choice period. Summer Arts staff are experts in their fields with a passion for working with children and sharing their crafts. The Derby Academy campus is an idyllic summer setting for creativity, exploration, growth, friendships and fun!

Summer Specialty Week is a week of exploration and discovery with specialized camp offerings in chess, STEAM, sewing, theatre, visual arts, and more!

Scituate
Ages 3+
Themed summer programs 3 or 5 days, summer intensives, 4 week session and private lessons.
3 day program $135
5 day program $215
7-11 intensive $350
12+ intensive $425
July Programs 9-11:30am
Unicorns, Mermaids and Fairytales ages 3-6 7/5 - 7/7 (3 day)
Encampo ages 3-6 7/11 - 7/15
Encampo ages 7-10 7/11 - 7/15
Princess Party ages 3-6 7/18-7/22
Frozen Adventure ages 3-6 7/25-7/22

August Programs 9-11:30am
Royal Adventure ages 3-6 8/2 - 8/4 (3 day)
Encampo ages 3-6 8/8-8/12
Summer Intensive ages 7-11 9a-2p 8/15-8/19
Summer Intensive ages 12+ 9a-3p 8/15-8/19
Rainbow Pop ages 5-10 8/8-8/12
Tuesday
Ages 3-6 $79
5:15-6p Twinkle Stars
Tuition per class per session for the below classes:
1 class $89
2 or more classes $79




Tuesday

Ages 7-11

6-7p Contemporary

7-8p Ballet

8-9p Acro




Wednesday
Ages 7-11
6-7p Tap
7-8p Jazz
8-9p Hip Hop

Tuesday
Ages 12+
6-7p Contemporary
7-8p Ballet
8-9p Acro

Wednesday
Ages 12+
6-7p Tap
7-8p Jazz
8-9p Hip Hop
Private lessons available in all styles Mon, Tues, Wed.
Duval Dance and Music Academy provides high quality dance and music education to students of all levels and ages. In addition to high quality dance and art education, our students learn life lessons and values that will prepare them for success both in and out of the studio.
Programs are filling fast. Enroll today!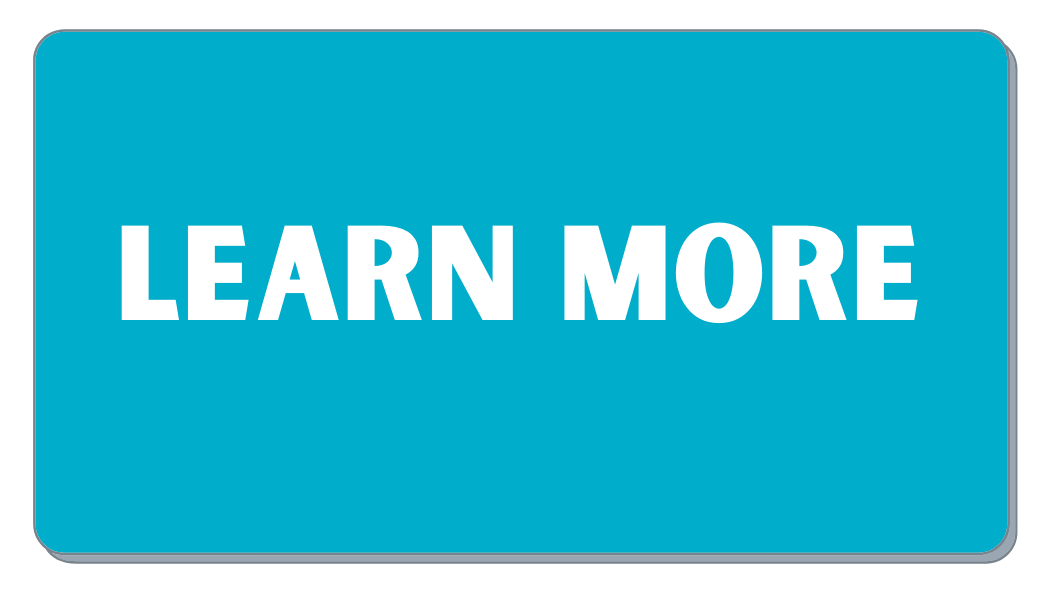 | | | |
| --- | --- | --- |
| | | |
Hanover
Preschool-College
DAYS: Monday - Thursday, 8am-2pm GLLS offers private one on one sessions to improve reading with Structured Literacy Approach, reading comprehension and math skills. We are here to empower students from Pre-K to college be a success in the classroom! Each session is tailored to your student and his/her needs.
DATES: July 11 - 14, July 18-21, July 25-28, August 1-4, August 8-11 and August 15-18
GLLS offers private one on one sessions to improve reading with a Structured Literacy Approach, reading comprehension and math skills. In addition, we help students prepare for all standardized tests including private entrance exams for high school as well as the ACT & SAT. We then work with families to identify the right fit for colleges and help the student complete all necessary steps to ensure his/her college applications are set and ready by the beginning of Senior year. The Graybill Literacy and Learning Studio are here to empower students from Pre-K to college be a success in the classroom! Each session is tailored to your student!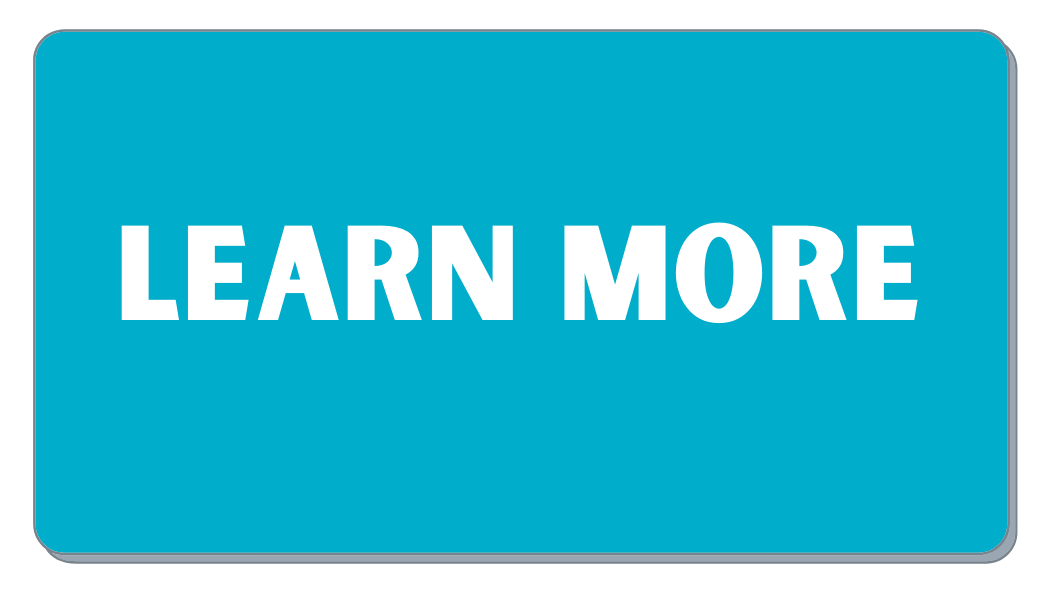 Scituate
Ages 3–15
June 21–August 26; one-week sessions
9:00 am–3:30 pm; preschool early dismissal option of 1:00 pm
Extended day 7:30 am–5:00 pm
Inly Day Camp
Offering a variety of activities ranging from the arts, science, nature and sports to archery, water games and team building—there's something for everyone, ages 3–15. Campers are organized in small groups according to age and participate in activities based on the week's theme—Blast Off!, Camp Kindness, Super Science and Around the World to name a few.
Specialty Camps
Families can also choose from a variety of specialty camps, including Ultimate Frisbee, Sports, Graphic Design, Game Design, Fashion Design, and a "Shark Tank"-style entrepreneurial camp. A two-week Matilda the Musical theater camp in partnership with Break a Leg Theater Works and a hands-on fishing experience with New England Fishing Academy are also offered.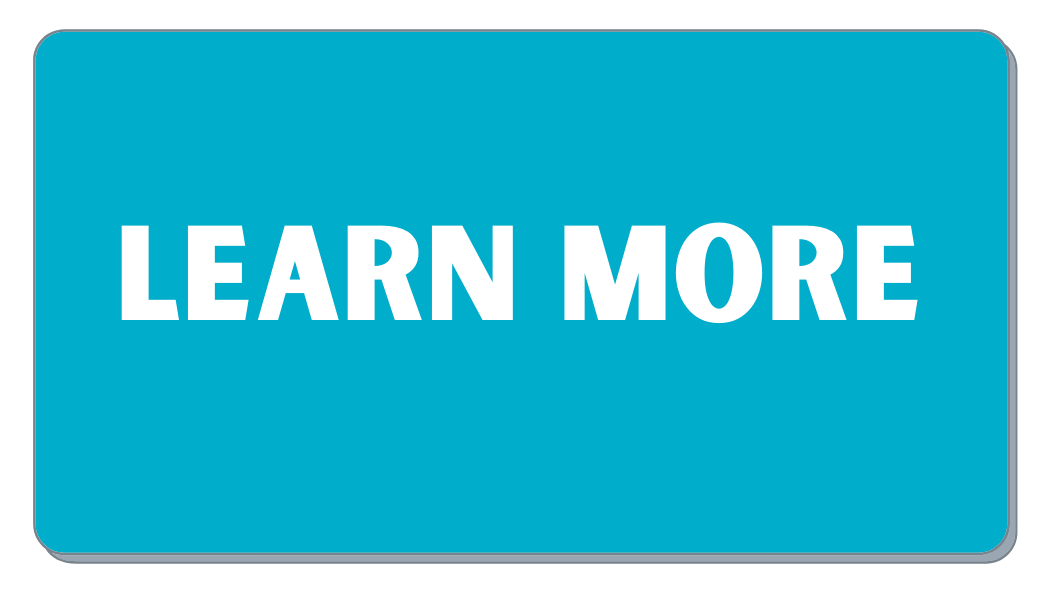 Hanover
Ages 5+
Early Registration: Before April 30th
Last Day for Registration: June 1st
Receive $25 off camp when you mention Macaroni Kid
Email: Jesse at jesse.stiglich@gmail.com to register!
Future Rockstars ages 5-9
JUNE 27th-30th, 9AM-11AM
$165 per student
Come kick off summer by spending a week at JSMS as your aspiring young drummer learns the basics of rhythm, movement, reading music notation and most of all, drumming! Your new drummer will spend time keeping a beat to different types of songs, and playing music both individually and with a group.

Middle School Percussion Camp ages 10-14
JULY 11th-15th, 9AM-12PM
$250 per student
This camp will include various masterclasses, understanding how to play all instruments in the percussion family that are found in student's middle school concert bands, both solo and ensemble playing, and much more. Not only will students learn, practice and experiment with percussion instruments, but the week will end with a percussion ensemble performance!

Guitar Camp ages 10-14
JULY 11th-15th, 12:30PM-2:30PM
$200 per student
At Guitar Camp, students will learn proper technique to effectively play guitar, play in different styles ranging pop, rock, blues and jazz, and will get the chance to play both individually and as an entire guitar group! Campers will also learn the difference between acoustic and electric guitar, as well as experiment with different effects and pedals for fun and interesting sounds on the guitar. The week will end with an exciting performance.

Advanced Percussion Camp ages 12 and up, audition required
JULY 18th-22nd, 9AM-12PM
$250 per student
This camp is for the serious student percussionist and will cover aspects such as festival and college audition repertoire, developing effective and productive practice routines, advanced technical playing on all percussion instruments, and much more. Students will get the chance to learn, experiment and grow not only as percussionists and drummers but also as well-rounded musicians. The week concludes with an exciting percussion ensemble performance for family and friends.

Middle School Rock & Jazz Camp ages 10-14
JULY 25th-29th, 9AM-12PM
$250 per student
Students will be introduced to different musical styles that fall under the vast umbrella of both rock and jazz, and will have a chance to write an original song. Topics covered will include song form, 12-bar Blues, improvisation, songwriting ideas and formulas, and much more. By the end of the week, students will have learned a rock/pop song, a jazz standard and will have written an original song! The last day of camp will conclude with a performance for family and friends.

Brass Camp ages 13 and up, audition required for students 12 and under
August 1st-5th, 9AM-12PM
$250 per student
This camp will cover aspects such as festival and college audition repertoire, developing effective and productive practice routines, solo and group playing, and much more. Students will get the chance to learn, experiment and grow not only as brass players but also as well-rounded musicians. The week concludes with an exciting performance for family and friends.
Private Lessons available for piano, guitar, percussion and much more! Group Lessons available for Rock Band, Percussion Ensemble, and Beginning Drummer's Class.

Hingham
Ages 2.9- 12
Weekly sessions 6/20-8/26
Mon-Fri 9-4
Half day option available 9-12 OR 11:45-4
$224-$580
(10% off for Macaroni Kid Readers!)
What could be a better way to spend the summer than with outdoor adventures, creative play, art, and educational activities?Each day our journey will take us to a local spot, where adventures will be turned into memories. Through these adventures, curiosity and an appreciation for nature will build confidence and self-esteem. It is a whole-child approach to nurturing the hands, heart,and mind of every child.
Miss Donna will offer morning, afternoon, and full day programs. The 'Quest' program for children 7 yrs. and older is only offered during the afternoon and full day sessions (more on that below). This year the program will be located at the North Street Church, located at 235 North St. Hingham. This will be our meeting place for drop-off and pick-up, as well as carnival activities, and rainy-day play. Each day an adventure will be planned which will take up a good portion of the day, however art and other activities will take place at the church. The community playground up the street, at Hersey field will be used for group activities as well. A healthful snack will be provided each day, as well as popsicles at the end of most days. The week will culminate with a carnival and pizza party every Friday. Tickets are earned each day through group challenges, scavenger hunts, team-building projects, and activities. Quest kids will have the option for an additional nighttime nature walk with cookout and smores. The kids will have the opportunity to buy prizes with the tickets that they will have earned all week long.
Transportation is provided in licensed 7d school bus vans. Five-point harness seats are provided for children under the age of 5, and shoulder strap harnesses for children older than 5yrs. Camp is recommended for children 3.5 yrs. and older. Daily activities will be chosen based on campers' ages, with Quest children engaging in more challenging activities like orienteering, archery and creating their own Quest challenge to be enjoyed by all campers. Some of our favorite weekly activities include hunting for gold, crabbing,hiking, turtle feeding, grasshopper hunting, fort building, gnome/fairy home building,scavenger hunts and water balloon games. Some of our favorite locations are Wompatuck, Brewer park, Norris Reservation, Nantasket , Fort Revere, Hornstra Farm and many other local locations.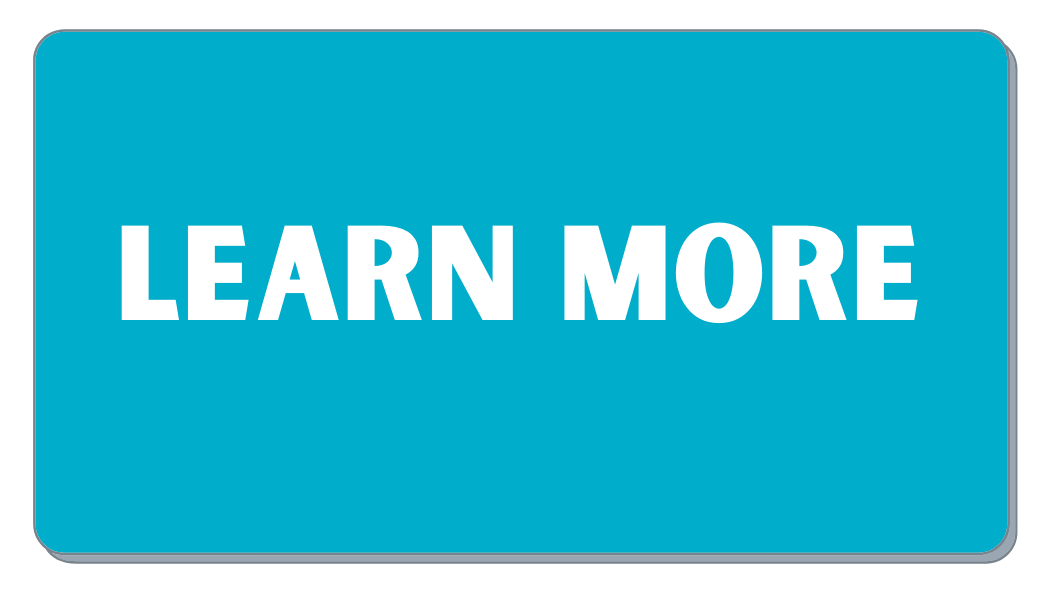 Norwell
Ages 2-4
One morning a week for 3 hours ($475/8 weeks)
Once weekly for three hours (9 am – 12 pm or 9:15 am - 12:15 pm) your child can explore art, music, movement and their gross & fine motor skills! This is a great way for your little ones to experience a morning on their own, while building confidence and independence. (Remember each child can attend only one day!)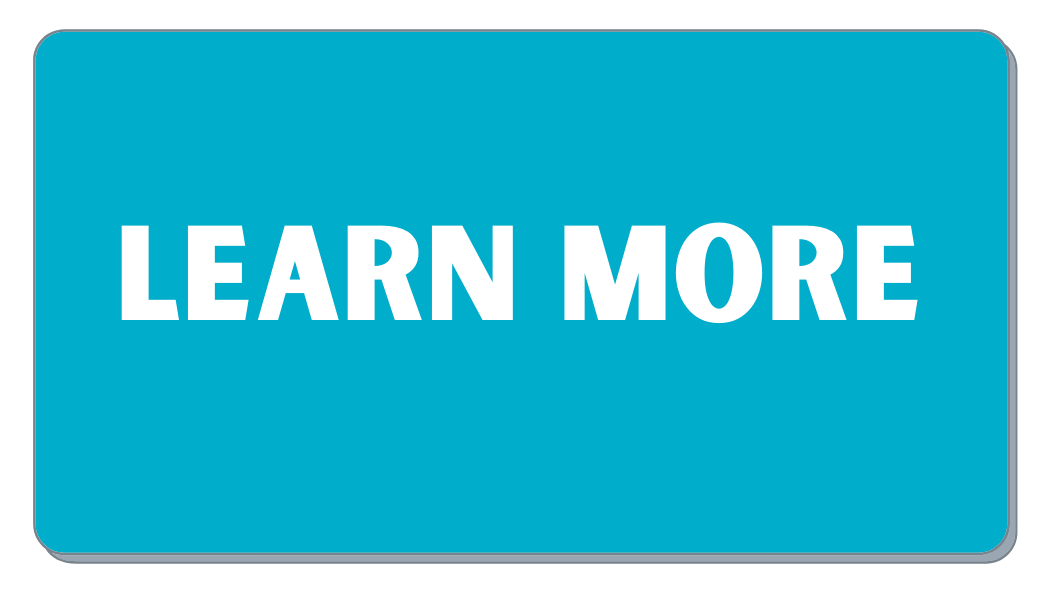 Norwell
Ages 2.9-18
Weekly half-day camps
Multiple summer programs with various themes including Minecraft, Cooking, Little Learners, Crafting, Drama, and Reading.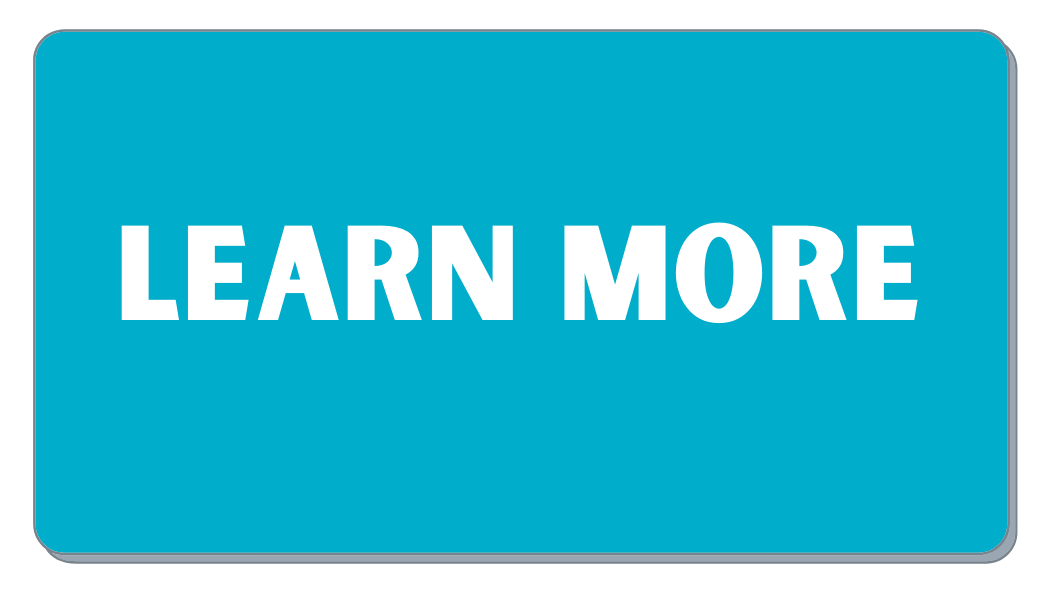 Hingham
Ages 3 months- 10 years
2-5 day Weekly Programs! Extremely flexible with your schedule, you can sign up every week or only one!
This year the theme, "A Journey Across the Universe" comes back to SELA to incorporate new and interesting concepts for our students. Each week, we will take a trip to different places and times. While fully immersed in Spanish, children are continually engaged through SELA's stimulating, hands-on curriculum. In small classes assembled by age, teachers inspire the joy of learning each day!

Children are provided with opportunities to explore and discover the world through science, art, and literature within a new theme each week. Summer program students will have exposure to engineering, math, science, and technology concepts through activities focused on experimentation and creativity. Students in the Adventures program are also presented with digital resources designed for their age group.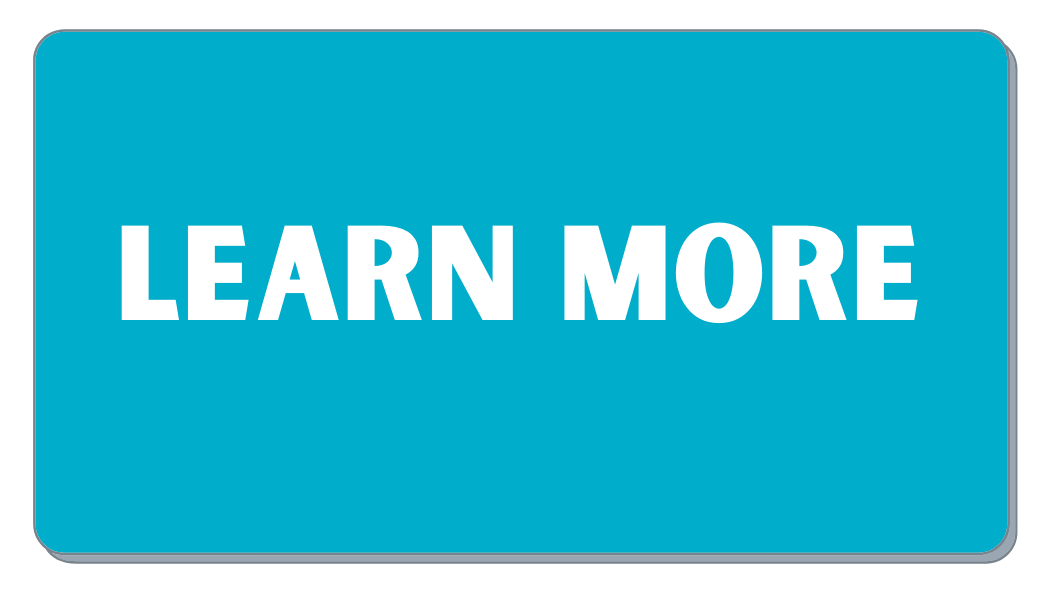 Hingham
Ages 4-14
June 27-June 30
July 11-July 14
August 1-August 4
Take your soccer to the next level! Join our professional soccer coaches at our soccer camp being held at Carlson Field, Hingham. Perfect for beginners to more advanced players, this camp will offer skill development, drills, game play, crazy dress days, and tons of fun for soccer players ages 5-14. Your kids won't want to miss this!
Macaroni Kid readers receive $50 off one week of camp if you register by April 30!

Hingham
Ages 5-12
June 27-July 1
July 11-15
July 25-29
Capture the flag, dodgeball, wiffle ball, basketball, flag football… The fun never ends at our Summer Sports Camp for girls and boys ages 5-12. Join us June 27-July 1, July 11-15, and July 25-29 from 9am-12pm or 9am-3pm (includes pizza in our upstairs lounge).
Macaroni Kid readers receive $50 off one week of camp if you register by April 30!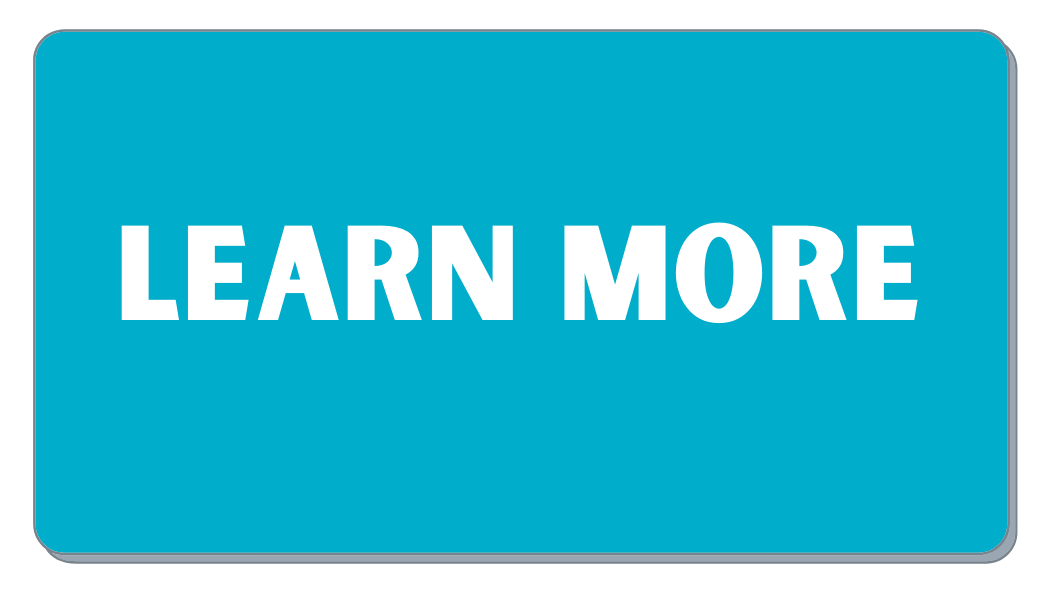 Hanover
Ages 5-11
Families can register for individual days or full weeks! Half-day and early/late pickup options are also available. Rec is running from June 20 through August 26.
$85 per full day. Early pickup & late drop off options are available, as well as half-day options.
What's the only summer program for kids in the US with a Drop Tower? It's the Starland favorite, Summer Rec! Come join the Starland Team for some summer fun, as we make 2022 the BEST SUMMER EVER!

Daily activities include a variety of sports including Soccer, Basketball, Dodgeball, Gaga ball, and Kickball! Each day will also feature Starland's unique classics like go-karts, XD Dark Ride, drop tower, arts & crafts, and more! Special themed weeks return for 2022, with themes and special guests announced soon! Lunch is always included.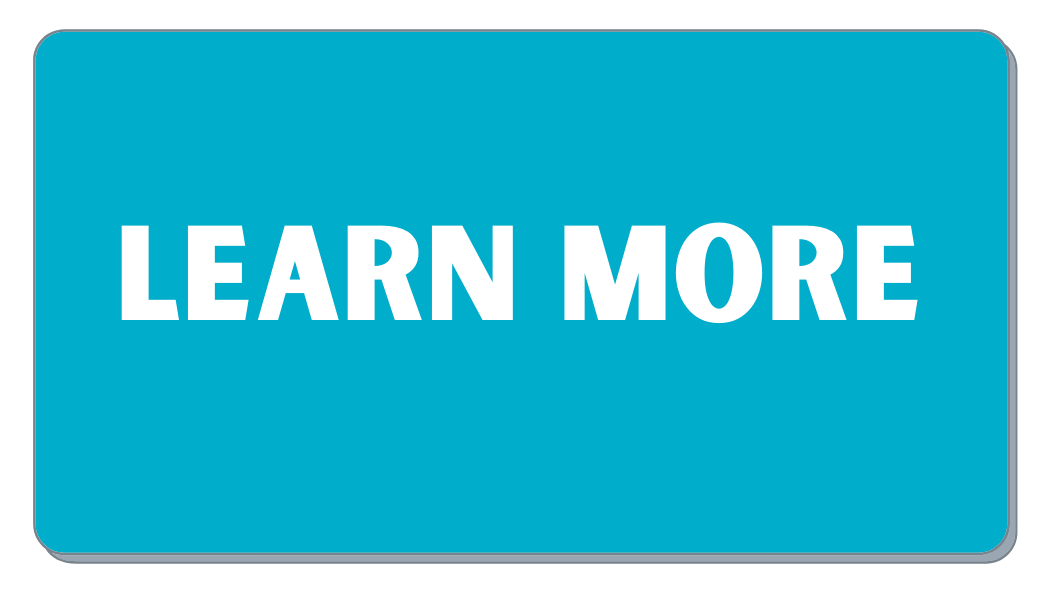 | | | |
| --- | --- | --- |
| | | |
Hingham
Ages 7+
3 half day clinics and 1 hour classes available throughout summer - dates TBD
$25 classes, $145 clinics
FUN and EDUCATIONAL! Children ages 7 and up will learn fundamentals of a SUP (Stand UP Paddleboard), water safety skills, paddling techniques, basic yoga poses on ground and on SUP with time for SUP Games!
THIS SUMMER WE WILL BE OFFERING PADDLEBOARD AND PADDLE-YOGA LESSONS FOR KIDS AGES 7+ IN HINGHAM HARBOR. CHOOSE FROM 1-HOUR LESSONS INCLUDING PADDLEBOARD YOGA AND PADDLING &/OR 3 DAY CLINICS INCLUDING 3 DAYS OF FUN AND EDUCATION ONBOARD! FOR THIS SUMMER 2022, THE DETAILS FOR ALL KIDS PROGRAMS ARE:

KIDS Paddleboard Yoga & Paddleboarding Lessons (1 hour in duration)
June 28, 1-2 PM & 2-3 PM (2 classes)
July 5, 2-3 PM (1 class)
July 19, 1-2 PM & 2-3 PM (2 classes)
August 2, 1-2 PM & 2-3 PM (2 classes)
August 16, 1-2 PM & 2-3 PM (2 classes)
August 16, 1-2 PM & 2-3 PM (2 classes)

KIDS 3-Day Clinics (4 hours each day)
July 26-28 KIDS 3 DAY CLINIC 9-1
July 12-14, KIDS 3 DAY CLINIC 9-1
August 9-11 KIDS 3 DAY CLINIC 9-1

Children ages 7 & up will practice Yoga on a Stand Up Paddleboard with time for partner poses and paddling! Program Includes: Use of paddleboard, paddle, life jacket and instruction by a Certified Instructor. Please bring sunblock, water bottle, snack, lunch, towel, change of clothes.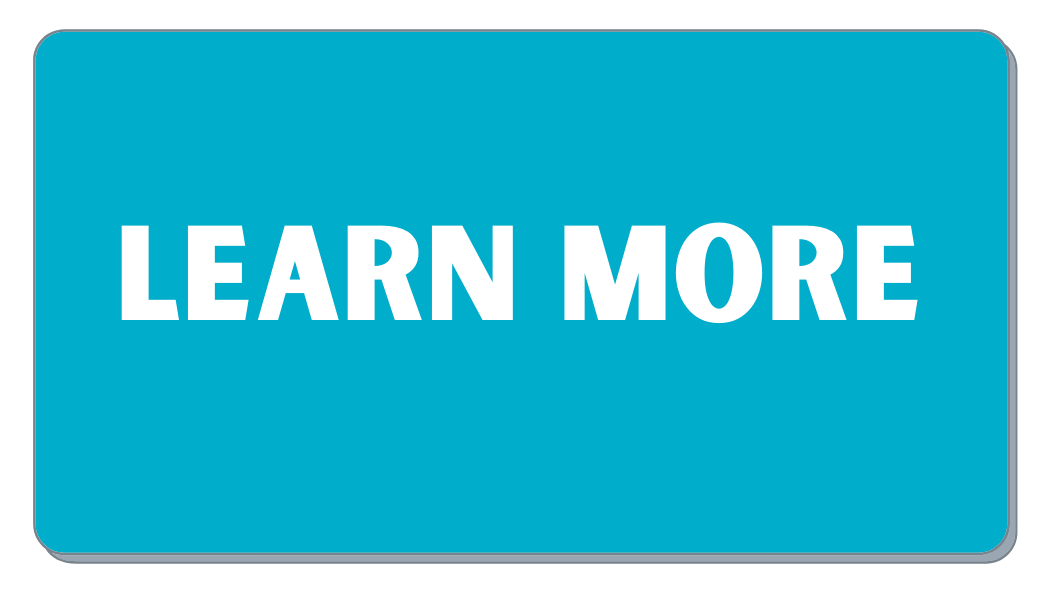 Westwood
Ages 3rd-6th grade
2-week Sessions, July 5 - August 26, 2022
Red Cross swimming instruction, arts and crafts, summer reading clubs, archery, dance, boating, robotics, athletics, martial arts, ropes course, music and drama, STEM math and reading activities aimed at reducing summer reading loss.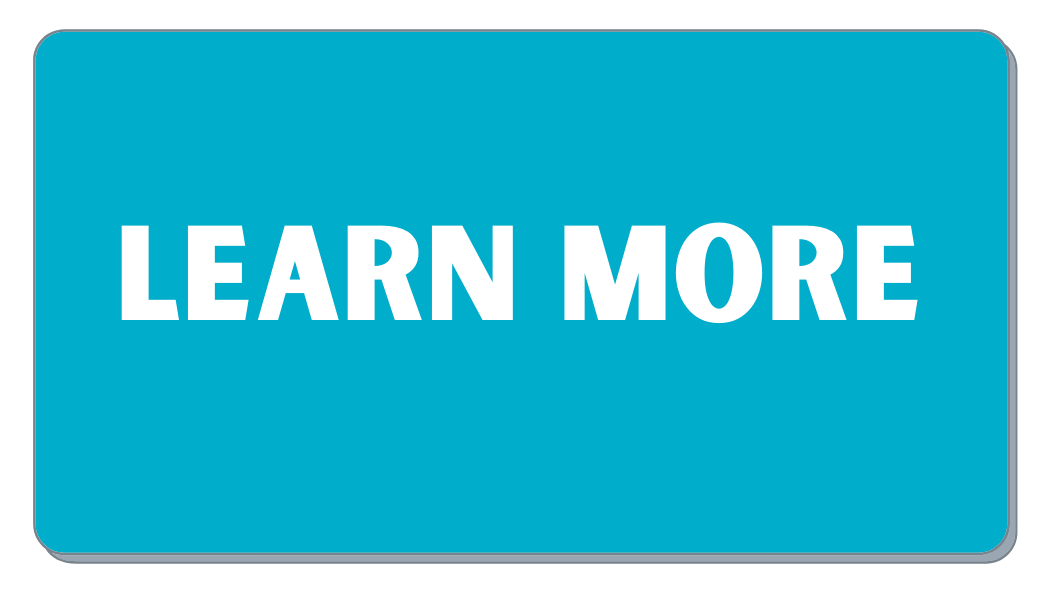 Scituate
Preschool to 8th grade
7 or 8 week session dependent on when school gets out. Students come once or twice a week for 45 or 60 minutes.
ABC Reading is a tutoring/enrichment center that focuses on early phonics, reading and writing.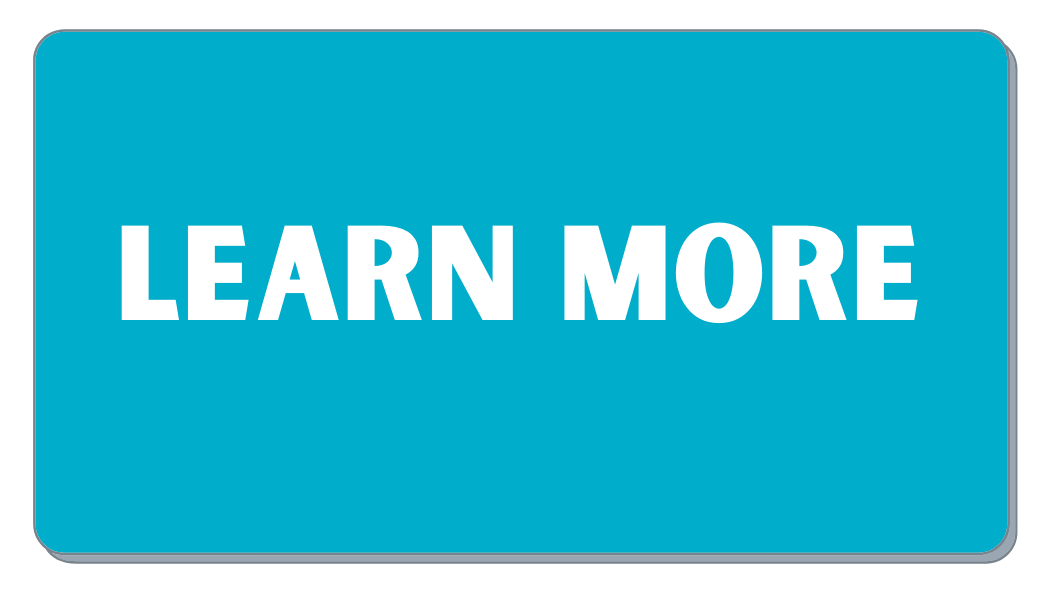 Scituate
Entering K-2nd grade
Monday July 18, Wednesday July 20 and Friday July 22.
Monday July 25, Wednesday July 27 and Friday July 29.
9am - 1pm for ages entering K-2nd grade
$225 per kid per session
Exploring Farm Animals, offers a different theme every day. The presentation, activities, and crafts are designed to reinforce and coincide with the presented subject matter so that the child has fun while learning. Each day of the program covers a different farm animal so that the participant can partake in both sessions without repetition.
Through a curriculum designed for children entering K-2nd grade, 'Exploring Farm Animals' participants will learn about farm animals and their habitats, via stories, hands-on activities and crafts. Being on a farm, the children are able to explore them through their senses. They will hear the rooster crow, feel the softness of sheep's wool and see the rich color and beauty of a chicken's feather.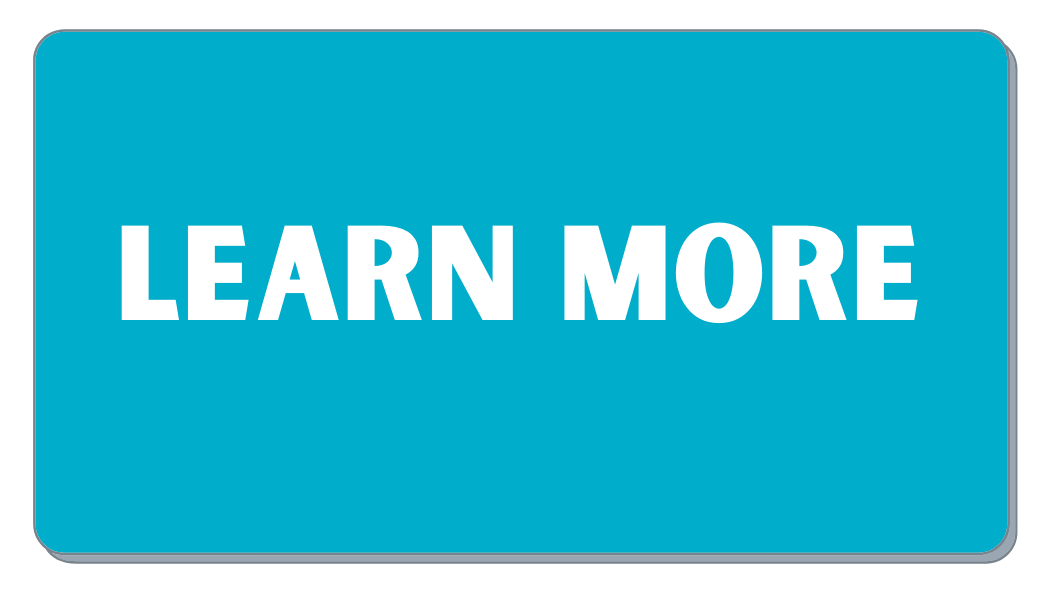 Pembroke
Ages 3-11
Daily $35 for 1 /$60 for 2
Weekly $80 for1 $120 for 2
Basketball - Soccer - T Ball - Inflatable Kids Zone - Capture the Flag