February vacation is just around the corner so now is the time to sign those kids up for camps or activities to keep them busy instead of home complaining that they are bored! The Macaroni Kid event calendar has lots going on but here is a highlight of some of our top picks! Be sure to check back weekly as this will continue to be updated as more fun things are added!

1. February Vacation Soccer Camp, Hingham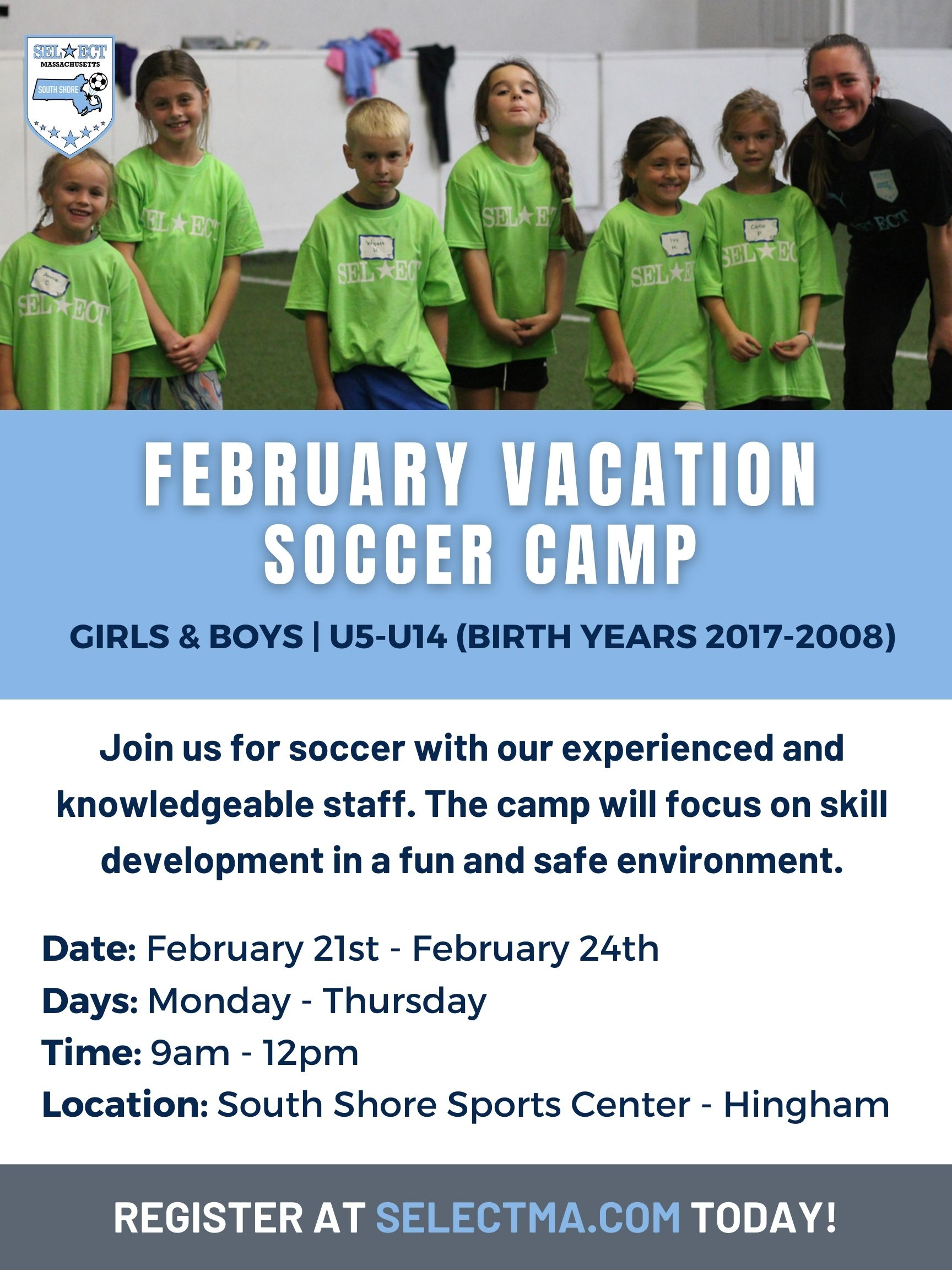 About: Join South Shore Select for soccer with their experienced staff. The camp will focus on skill development in a fun and safe environment. For kids ages 5-14.
Location: South Shore Select/South Shore Sports Center
Dates: February 21st- 24th
Time: 9am-12pm
Macaroni Kid readers get $50 off: Use code MacKidBZTDYU
More info here!
2. February Vacation Dance Camp, Pembroke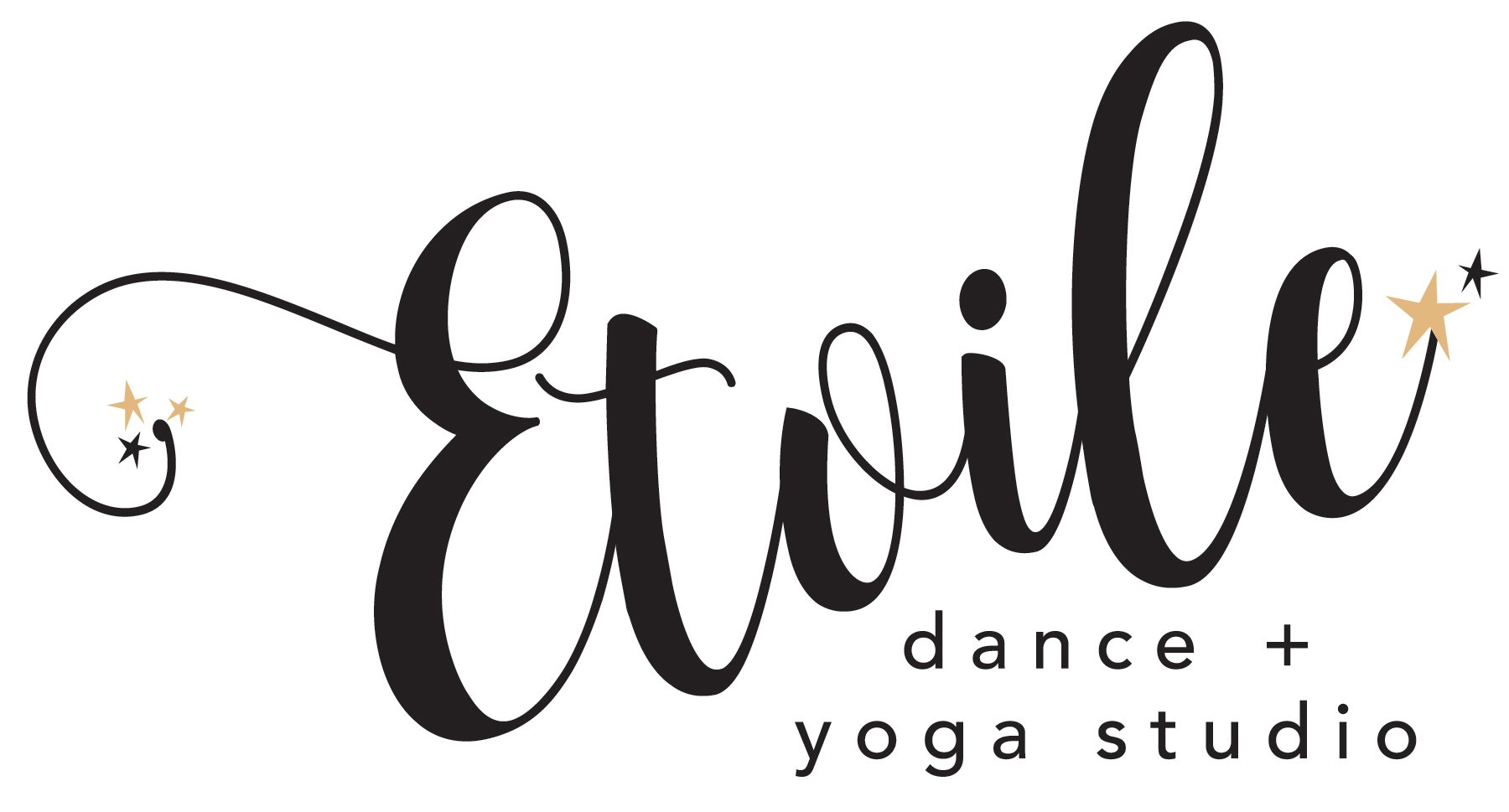 About: While school is out, get your child movin' with us in our safe, supportive and active environment. Boys + Girls ages 2-4 are invited to participate in Etoile's February Vacation Dance Camp! No prior dance experience needed. We have 5 days full of dancing fun, arts and crafts, games, and more with Miss Erin!
Location: Etoile Dance & Yoga Studio, Pembroke
Dates: February 21st- 25th
Time: 9-12pm
More info here!
3. February Break with Starland, Hanover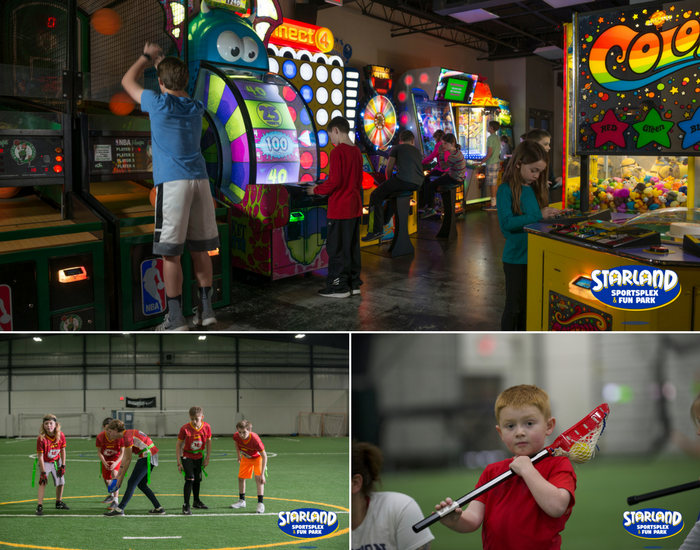 About: Come join the Starland Team for some variety and plenty of seasonal fun. Activities include a variety of sports including Soccer, Basketball, Dodgeball, and Kickball as well as Starland Classics such as LaserTag, inflatables, and XD Dark Ride! Lunch is included. For kids ages 5-11
Location: Starland Sportsplex & Fun Park, Hanover
Dates: February 21st-25th
Time: 9am-4pm (half day option 9am-12:30pm)
More info here!
4. February Vacation Camp with Marshfield Boys & Girls Club, Marshfield
About: Join the Marshfield Boys & Girls Club for a fun filled week. Sign up for 1,2,3,4 or all 5 days! Grades K-8 are welcome. Pack a water bottle/bring snow clothes. Lunch is included!
Location: Boys & Girls Club, Marshfield
Dates: February 21st-25th
Time: 9am-4pm
More info here!
5. Head Over Heels Gymnastics Vacation Week, Norwell
About: Head Over Heels offers fun and flexible daytime programs for kids of all abilities (pre-school and up) during all school vacations and during the Summer. Children are grouped by age and ability, so whether you are just starting out or are an advanced gymnast, you will have both a fun and challenging experience here at Head Over Heels! We offer partial week options, family discounts and an extended day program (great for working parents)!
Location: Head Over Heels Gymnastics, Norwell
Dates: February 21st-25th
Time: 9:30-3:30 (half day option available)
More info here!
6. Tumble Fun Gymnastics Vacation Camp, Marshfield
About: Camp isn't just for summer anymore! Your kids will swing, climb and tumble during our action-packed camp.…what more could a kid want? Call 781-837-9895 or email tumblefungym@yahoo.com to register. Signed release forms must be received prior to any child attending camp.
Location: Tumble Fun, Marshfield
Dates: February 21st-25th
Time: 930-12pm
More info here!
7. Jump Start Clinics at Goldfish Swim School, Rockland
About: Jump Start Clinics include four consecutive days of 30-minute swim lessons that focus on everything from teaching the fundamentals of water safety to fine-tuning stroke technique. These clinics are so effective, we guarantee you'll see significant improvement in your child's swimming skills in just four short days!
Location: Goldfish Swim School, Rockland
Dates: February 21st- 24th
More info here!
8. February Vacation Multi-Sport Activity Week, Pembroke
February Vacation Multi-Sports Clinic here at City Arena! Come by on Monday, February 21st through Thursday, February 24th from 9:00 am to 12:00 pm noon. There will be a various number of games, activities, and more. You can also do daily drop-ins for $45 a day. Payments can be made upon arrival that day.
More info here!
9. February Vacation Week @ Holly Hill Farm, Cohasset
Winter is full of adventure and discovery at the farm! We have vacation week programming with different themes every day for kids ages 3-13. Book just one day or all five, with discounts available for Holly Hill Farm members.
More info here!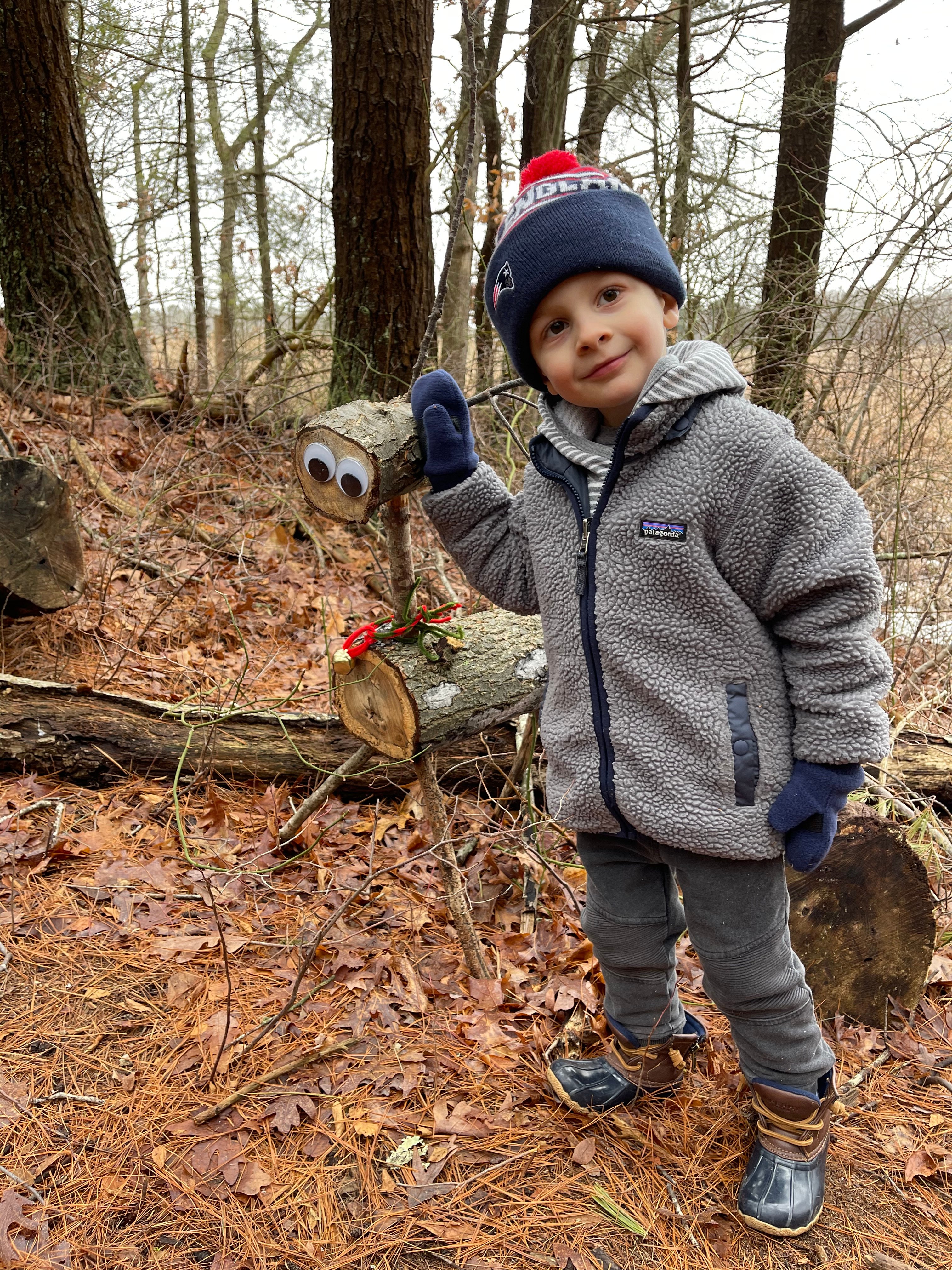 Grab your hiking boots, snow shoes, or cross-country skis and get the family outside for a special South Shore Reindeer Quest! The North Pole reindeer are taking a well-earned, post-holiday vacation at five beautiful South Shore Trustees properties this winter. This self-guided scavenger hunt encourages visitors to scour the trails for herds of handmade, wooden reindeer at World's End, Whitney & Thayer Woods and Weir River Farm in Hingham, the Norris Reservation in Norwell, and Two-Mile Farm in Marshfield.
Our reindeer are lovingly crafted by 140 Girl and Boy Scouts representing 15 troops from Hingham, Cohasset, Norwell, and Scituate, and are hidden along the trails. Each reindeer has a special personality, which visitors can discover by scanning a QR code with the camera on their phone. Want to know what flavor of ice cream reindeer like best, or what their favorite reindeer game is? Find each deer and scan their codes to find out.
More info here!
2. Vacation Week Fire Pits at Bradley Estate, Canton
Get outdoors and get together at your own private fire pit on the grounds of the Bradley Estate! Reserve a fire pit for groups up to six people. The fire will be lit and ready when you arrive and you can explore the estate's beautiful grounds and trails during your visit. Ticket price includes firewood, benches, s'mores makings, hot apple cider, and hot chocolate.
When: February 22-26th
More info here!
3. Open Barnyard at Weir River Farm, Hingham
Welcome to Weir River Farm, where you can experience life on one of the last working farms on the South Shore. Along the grassy "chute" down to the barnyard, enjoy the beautiful StoryWalk™. In the barnyard, meet our ponies, llama, and potbellied pig. Have a chance to interact with our goats, sheep, and chickens! See if you can find our herd of black and white belted Galloway cattle in their pastures. Then, consider exploring the woodland trails. Come experience all that Weir River Farm has to offer!
When: February 22, 23, 24
More info here!
4. Blue Man Group, Boston
Blue Man Group Boston will be back just in time for February School Vacation Week with their unique brand of zany creativity. The show will officially kick off on Thursday, Feb. 10 with a 7:30 pm show and from Feb. 18-27 during School Vacation Week, Blue Man Group at the Charles Playhouse will have an expanded show schedule including added weekday matinees at 1:30 pm.
More info here!
5. Kids World @ South Shore Sports Center, Hingham
Don't forget about our tried and true Kids World at South Shore Sports Center. Always there for us from Monday-Saturday to help get those kiddos burning that energy, especially on those super cold days!
6. February Break at Derby Street, Hingham
Join Derby Street during February School Break for activities Monday-Friday! Registration is required. Space is limited, so if your plans change, please be sure to cancel your ticket to make room for another family. Register here for the following events:
MONDAY, FEBRUARY 21: 10:30AM-12:30PM: Balloon Animals and Donuts at Levitate x Slacktide
TUESDAY, FEBRUARY 22: 12:00-12:50PM: Bring your Baby or Bump to Barre at Barre by Jenn
WEDNESDAY, FEBRUARY 23: 10AM-12PM: Wonder Bitz Kids Craft Pick-up at American Giant
THURSDAY, FEBRUARY 24: 10AM-12PM: Elsa Meet and Greet at Athleta
FRIDAY, FEBRUARY 25: 10AM-12PM: Paw Patrol Meet and Greet at Nantucket Kids
7. Holly Hill Farm Fire Pits, Cohasset
A fun outdoor activity for your family or up to 8 friends. Rent a roaring fire at Holly Hill Farm for a 2-hour window on upcoming winter weekends. We provide a toasty fire, seating around it (that can be moved to accommodate social distancing) and most important, all of the ingredients for s'mores!
Weekends @ 1:00-3:00pm, 3:15-5:15pm and 5:30-7:30pm
Don't forget to keep checking back as this will continue to be updated as more events and activities are added and please don't forget to let these local businesses know that Macaroni Kid sent you!