It is not too late to buy from these amazing, local businesses! Don't forget when you make a purchase from a small business, the owner does a happy dance (and so do I!).
South Shore Macaroni Kid's focus has always been providing hyper-local e-newsletters and a website featuring events, activities, products and places for parents, kids and families. If you have been following Macaroni Kid for a while, you know we always promote SHOPPING LOCAL! Why? Because we too are a small business, run locally by a mom living right here on the South Shore, so we know the importance of supporting other local small businesses.
In this guide you'll find stocking stuffers, boutique shops, experience gift cards, and other ideas for the whole family! We encourage you to try and buy holiday gifts EARLY and from local stores, businesses, and artists. Below you'll find a fantastic list of local favorites that are sure to bring cheer to everyone in your life and on your holiday shopping list!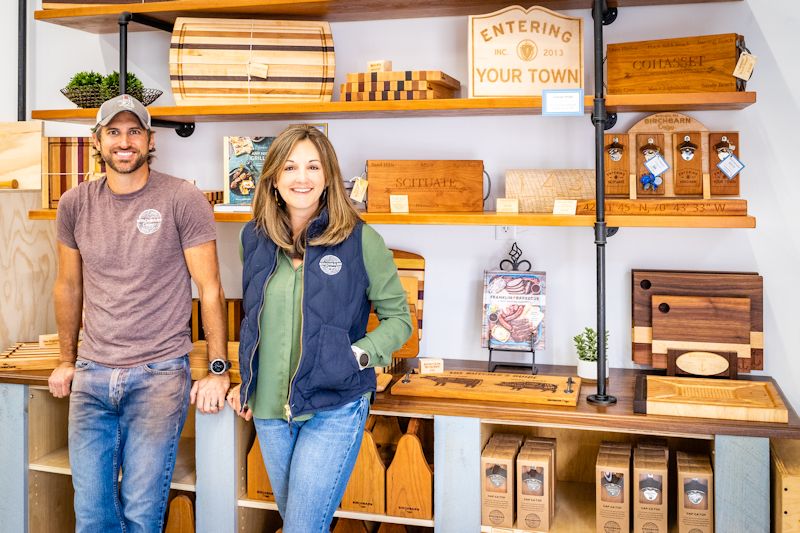 From: Scituate
For: The hard to shop for person (and everyone in between)!
About: Find gifts for everyone at BirchBarn Designs, a local woodshop specializing in artisan cutting boards, serving boards, beer/wine caddies, home goods and more. We can engrave the items with names, initials or even GPS coordinates for memorable and meaningful gifts. Go check them out at their awesome showroom in Scituate at 13 Ford Place or order online at birchbarndesigns.com!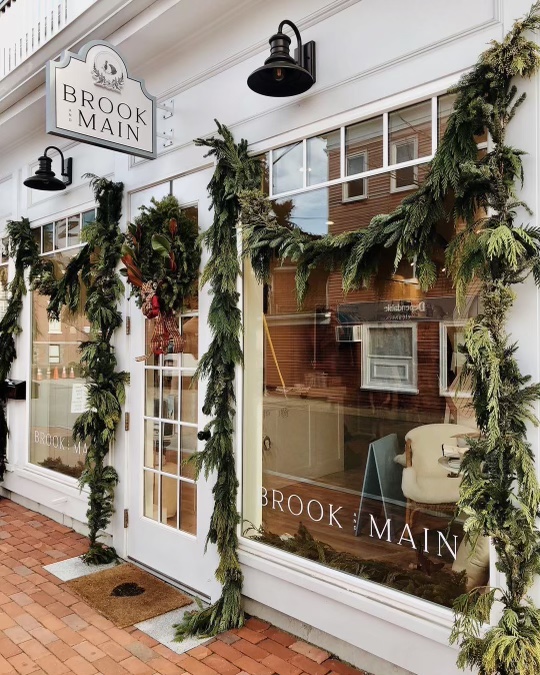 From: Cohasset
For: Any special child or woman on your list!
About: Brook and Main curates a selection of apparel, accessories, and gifts for children, women, and home. Visit their charming shop at 1 Brook Street in Cohasset or shop online! Brook and Main has quickly become my favorite small shop on the South Shore. With a well thought out design, beautiful pieces and amazing staff, be sure to stop by when doing your holiday shopping this year. I know you will love it as much as I do!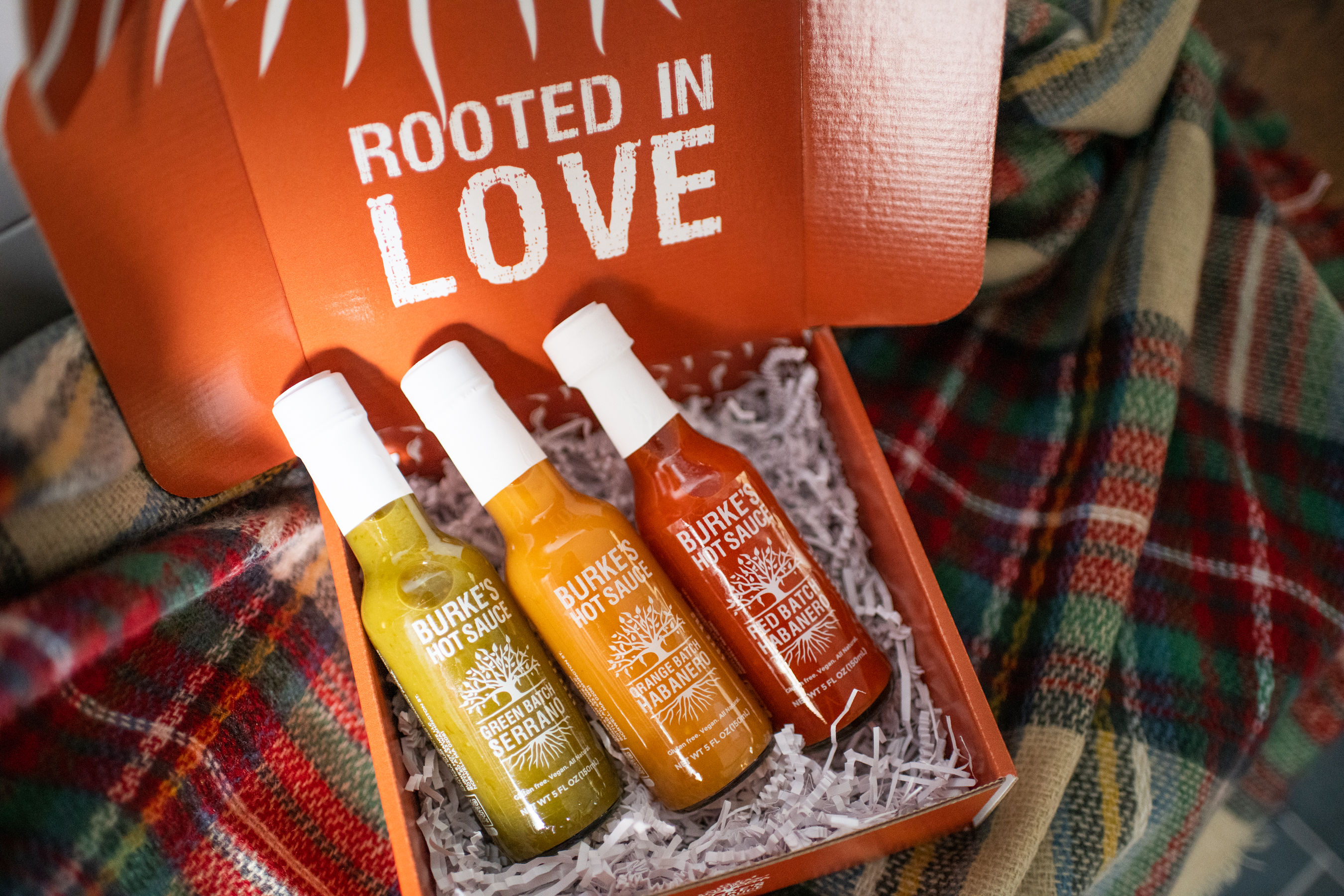 From: Norwell
For: Anyone on your list who likes a little heat!
About: Hand crafted, micro-batched formulas with a signature recipe and a unique fermentation process. Burke's Hot Sauce recipes are simple, free from additives, and sustainably grown and produced. Special for the Holidays, they are selling their "Rooted in Love" gift box that is the perfect gift for any hot sauce lover or buy some individual bottles for stocking stuffers! Don't forget to buy yourself some while you are at it, it is truly addicting!
Use code MKSS10 for 10% off bottles!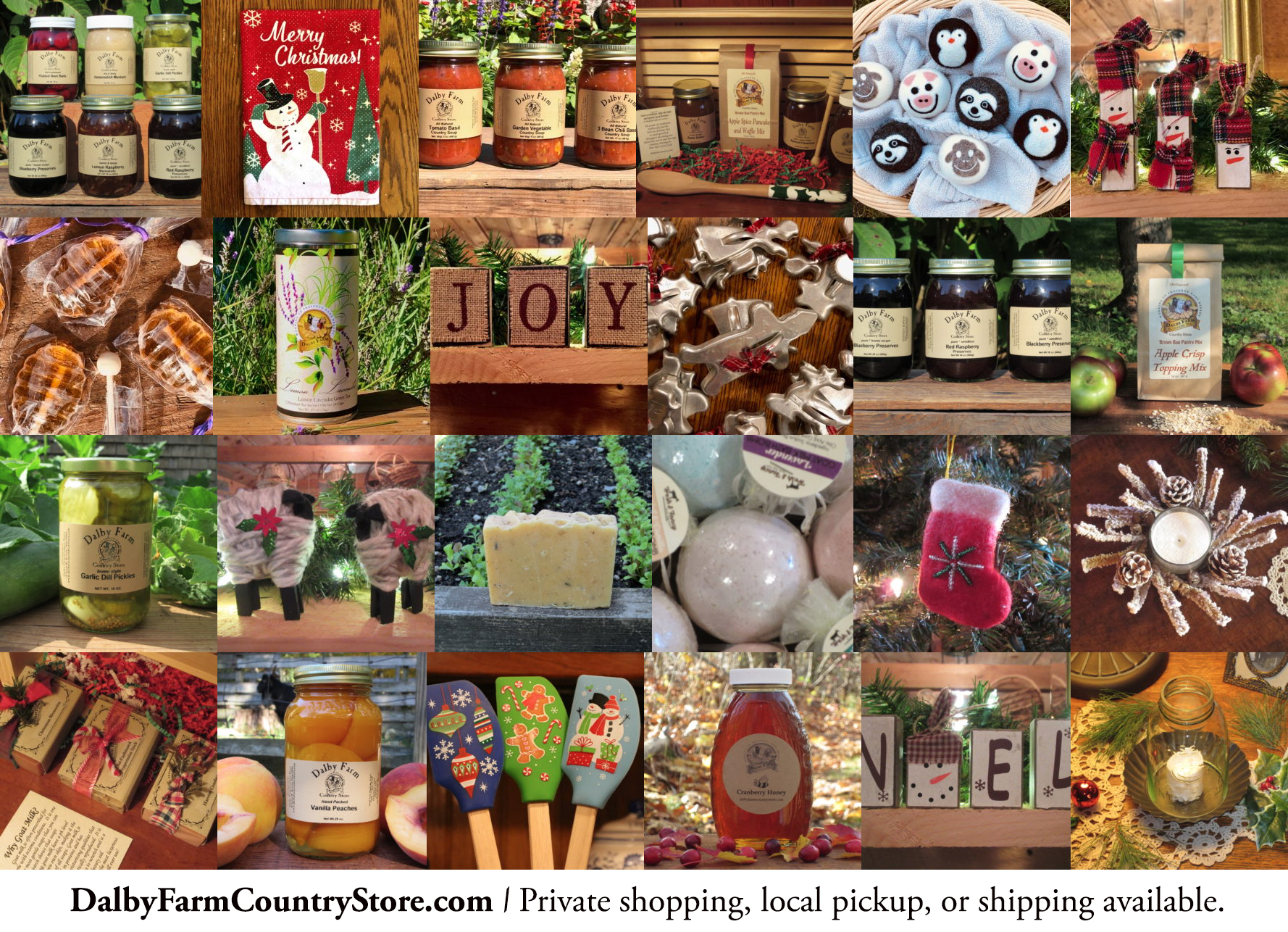 From: Scituate
For: Anyone on your list!
About: An old fashioned country store stocked with quality items from pantry to spa. All purchases benefit Dalby Farm's family owned educational rare breeds farm. Buy online or at their country store located on the farm at 59 Grove Street in Scituate. Dalby Farm is such a wonderful place that offers so much to our community and a special place to visit. Their country store is filled with so many gems that are perfect for anyone on your list, especially those who love to support local!

From: Scituate
For: Any seaside lover on your list
About: Ocean inspired housewares created in Scituate, Driftway Designs has one of a kind serving boards, coasters, wall decor, home furnishings and more. Artist Jenna Sammartino creates pieces that are sure to wow anyone on your list, especially those that love the ocean! I gifted my husband a set of coasters made by Jenna and they are as beautiful as they are functional! I have a serving board on my holiday wish list this year!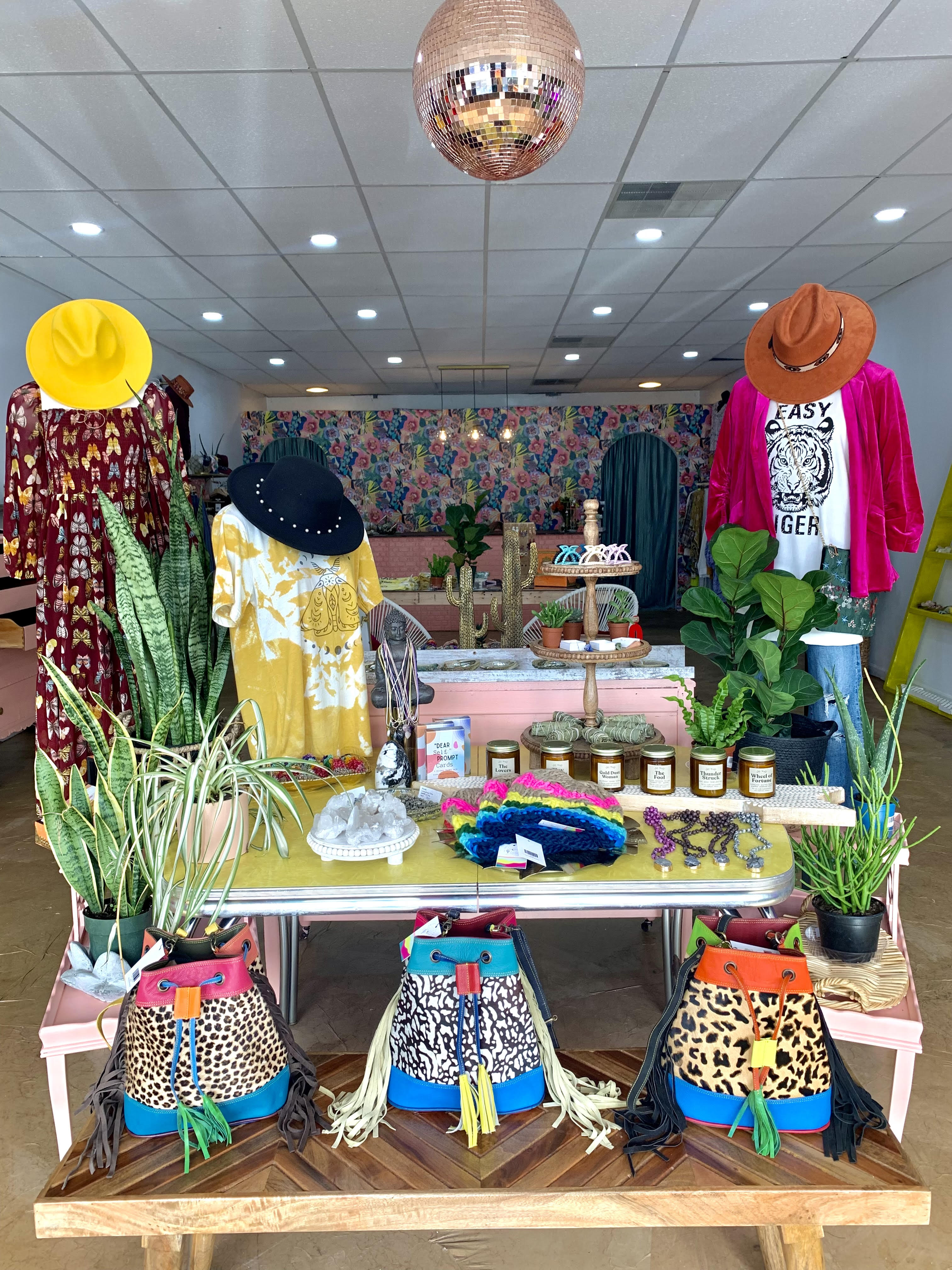 From: Pembroke, MA & Biddeford, ME
For: the trendsetter, boho, plant loving lady in your life
About: Say hello to the South Shore's newest small shop. Drift & Wander is a lifestyle boutique that specializes in boho fashion, houseplants, clean beauty products and ritual items. You can check out their latest shop in Pembroke at 254 Church St. with a website launching very soon! Also check them out on social media to see their selection of goods.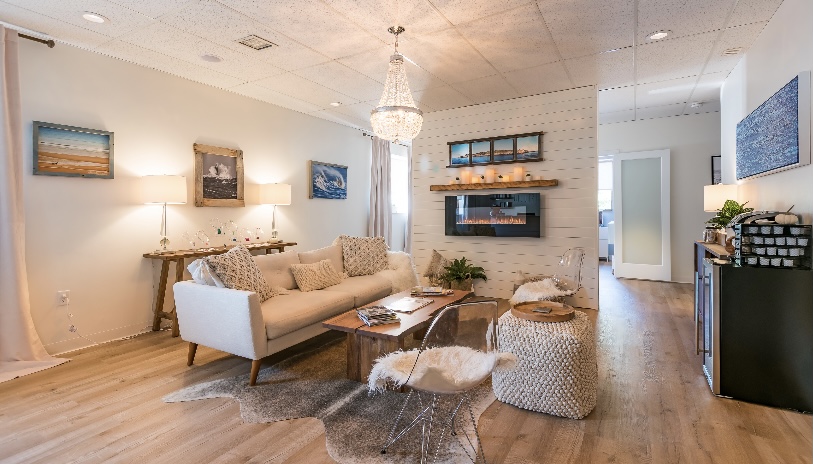 From: Marshfield
For: someone who needs some extra TLC this holiday season!
About: Face + Body Studio is an intimate modern spa offering customized facial treatments, massage therapy, lash lift and tints, make up application, waxing, spray tanning, eyebrow shaping as well as brow and eyelash tinting. The studio, which also features and promotes creative artwork from local artists, is a place to indulge and reenergize.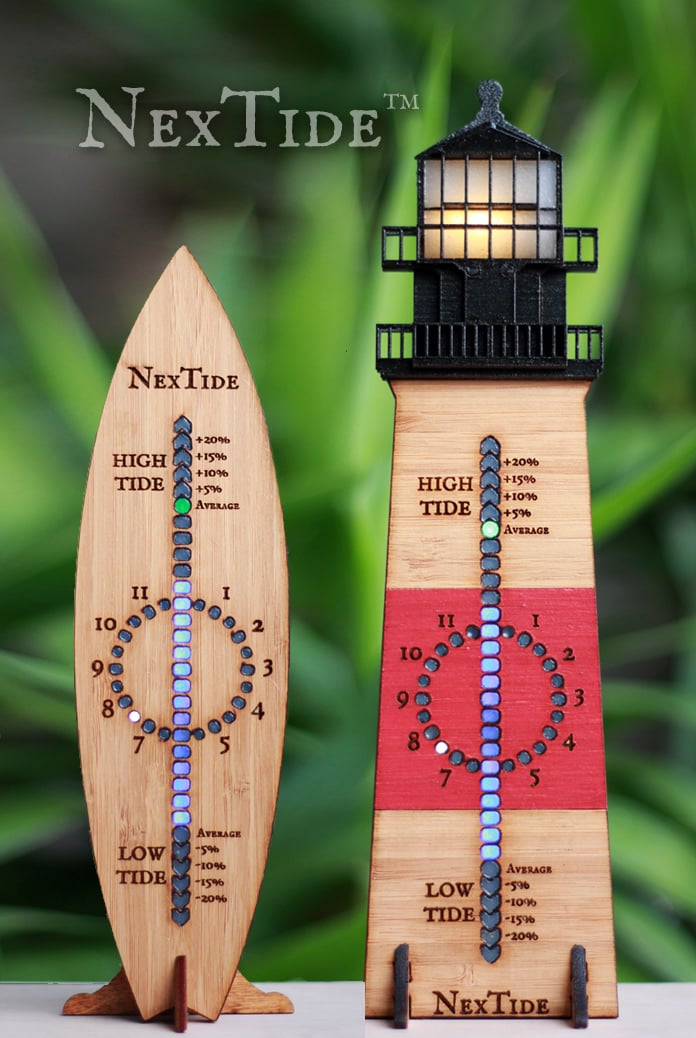 From: Marshfield
For: Any sea, ocean, boat, beach lover in your life!
About: The world's first WiFi tide gauge created right here in Marshfield. A quick glance is all you need to visualize the upcoming tide's water level in your area. This conversation starter piece is laser-cut from multiple layers of baltic birch wood, has built-in WiFi, 50+ dimmable LEDs, and an ambient light sensor to auto dim based on the brightness of the room. I gifted this to my husband this past summer for our anniversary and anyone who comes over asks about it! Even our four year old loves to check every day and report when high and low tide will be. This truly is the most unique and fun gift for someone on your list this holiday season!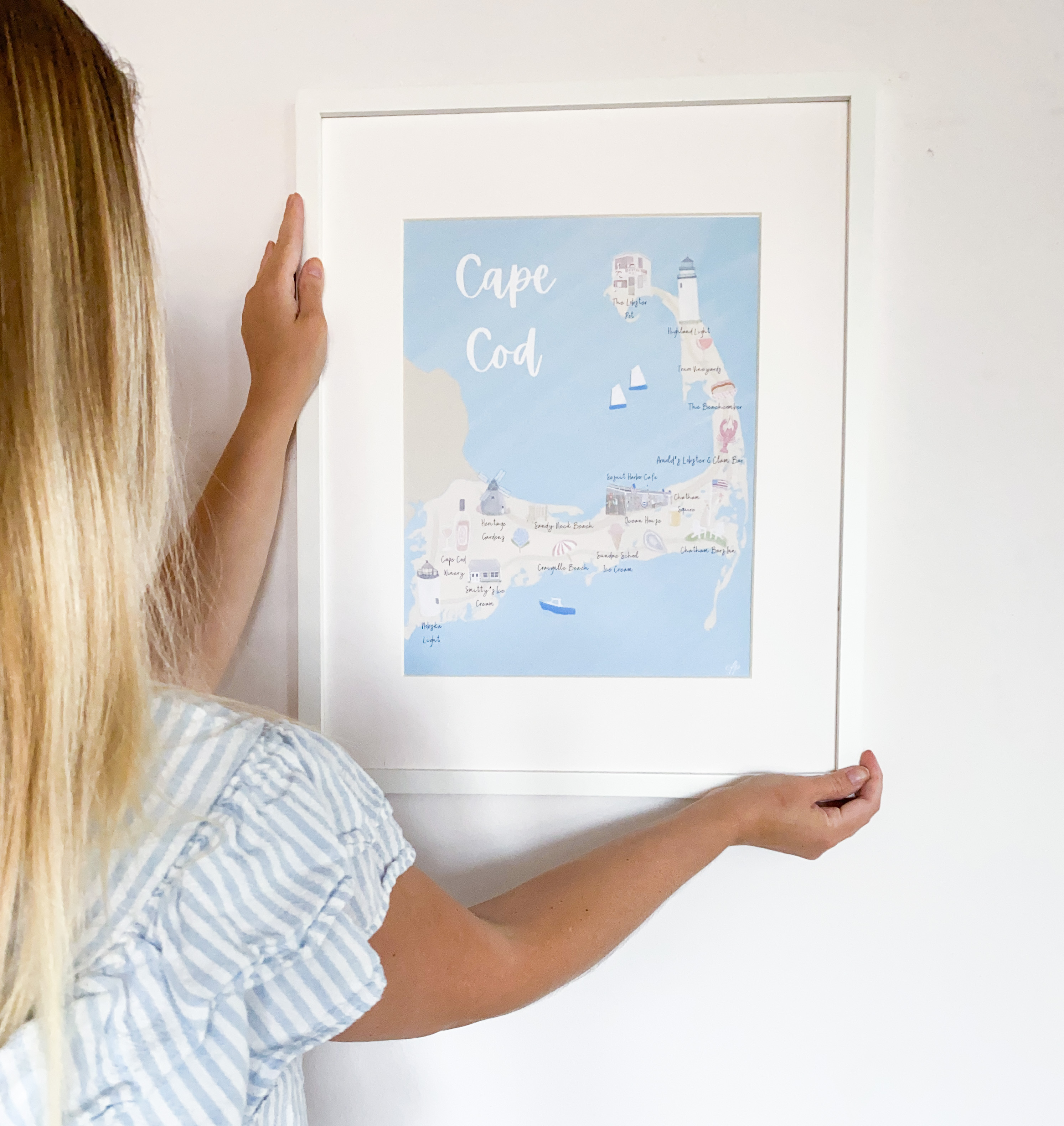 From: Boston
For: anyone on your list, especially those with a special location they love.
About: Palm Prints is an illustration studio & gift shop created by Courtney Palmer. Her products - which include prints, mugs, stationery and more - feature illustrations that are inspired by the coastal New England towns and vacation spots that we all know and love. She hopes that her products allow you to take a piece of home or vacation memories with you wherever you go. I have a South Boston print on my wish list this year to keep the special place my husband and I met and lived for years close to home.
Use code MACKID for 10% off prints!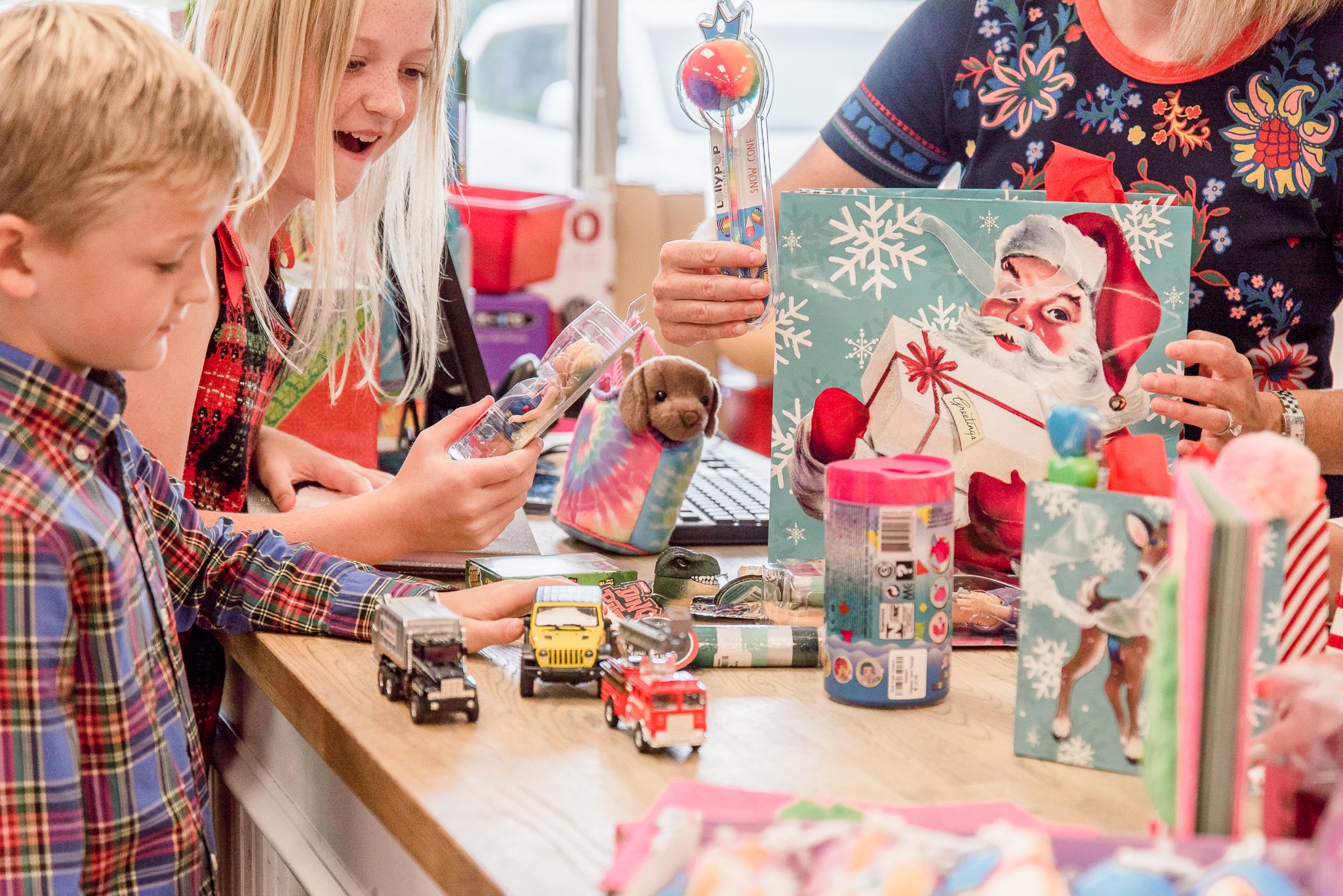 From: Duxbury
For: Kids of all ages!
About: Rock Paper Scissors Toy Store (RPS) is a specialty toy store located in the South Shore of Massachusetts that offers a great selection of quality, hard to find specialty toys. From Legos, Playmobil, Corolle to books, dolls and puzzles, we offer a little bit of everything. They have a retail store at 62 Depot Street in Duxbury but you can also buy from their website! The owner, Kim, and all of her staff are so wonderful and helpful. This is the place to go to buy your kids their gifts this holiday season. I was struggling on what to get my 4 year old until I walked in and found so many great things!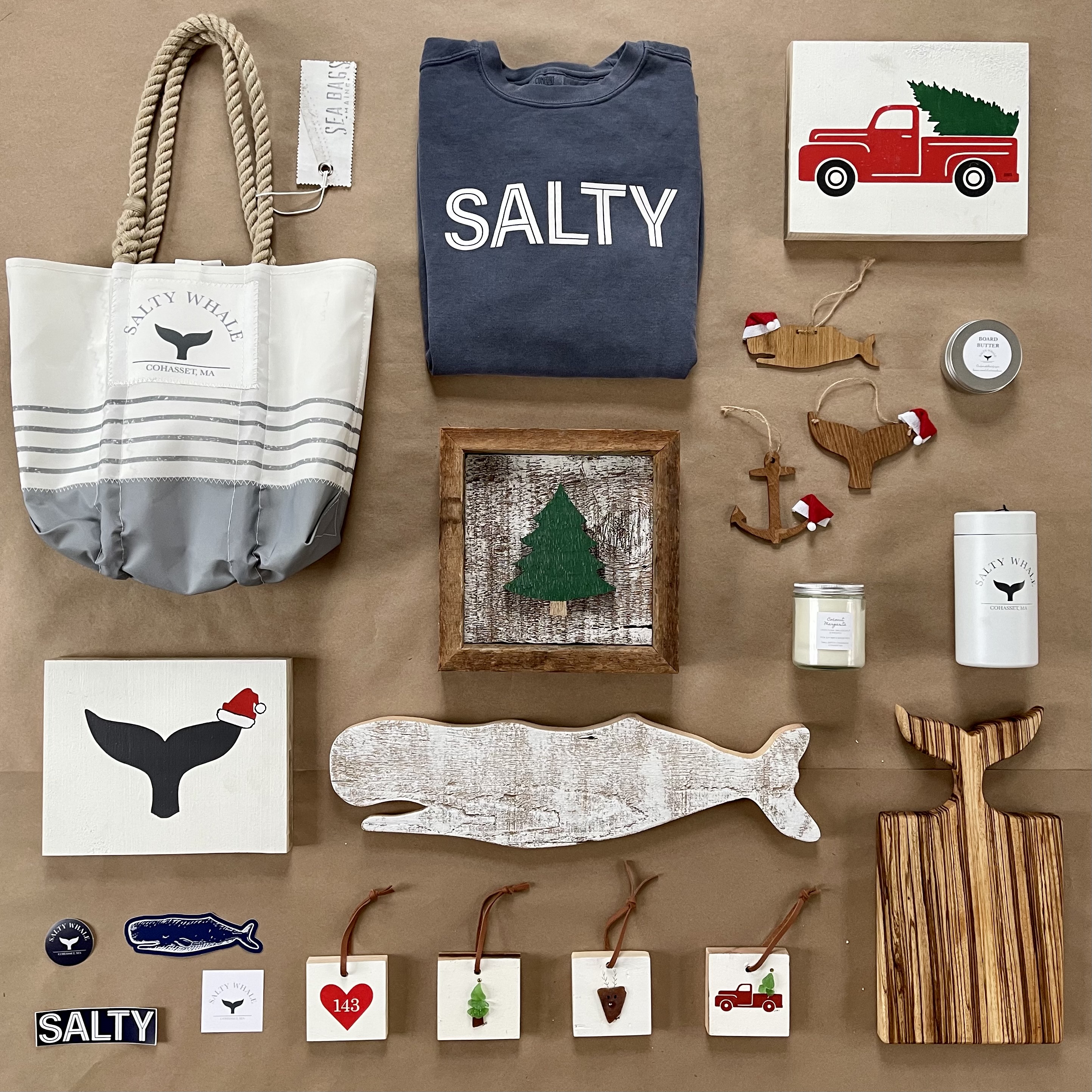 From: Cohasset
For: Anyone on your list!
About: Salty Whale is a husband and wife team that creates unique, hand-crafted products out of their home in Cohasset. Hand-made gifts include antique wood whales, hardwood charcuterie boards, apparel and other items. For the holiday season, Salty Whale's workshop is open for shopping on Sundays from 10-2 or by appointment. All of their products make for the perfect gift for anyone on your list, especially those that love the South Shore! You can buy all of their products online as well. I can't wait to pick some stuff up for me, I mean my loved ones, this holiday season :)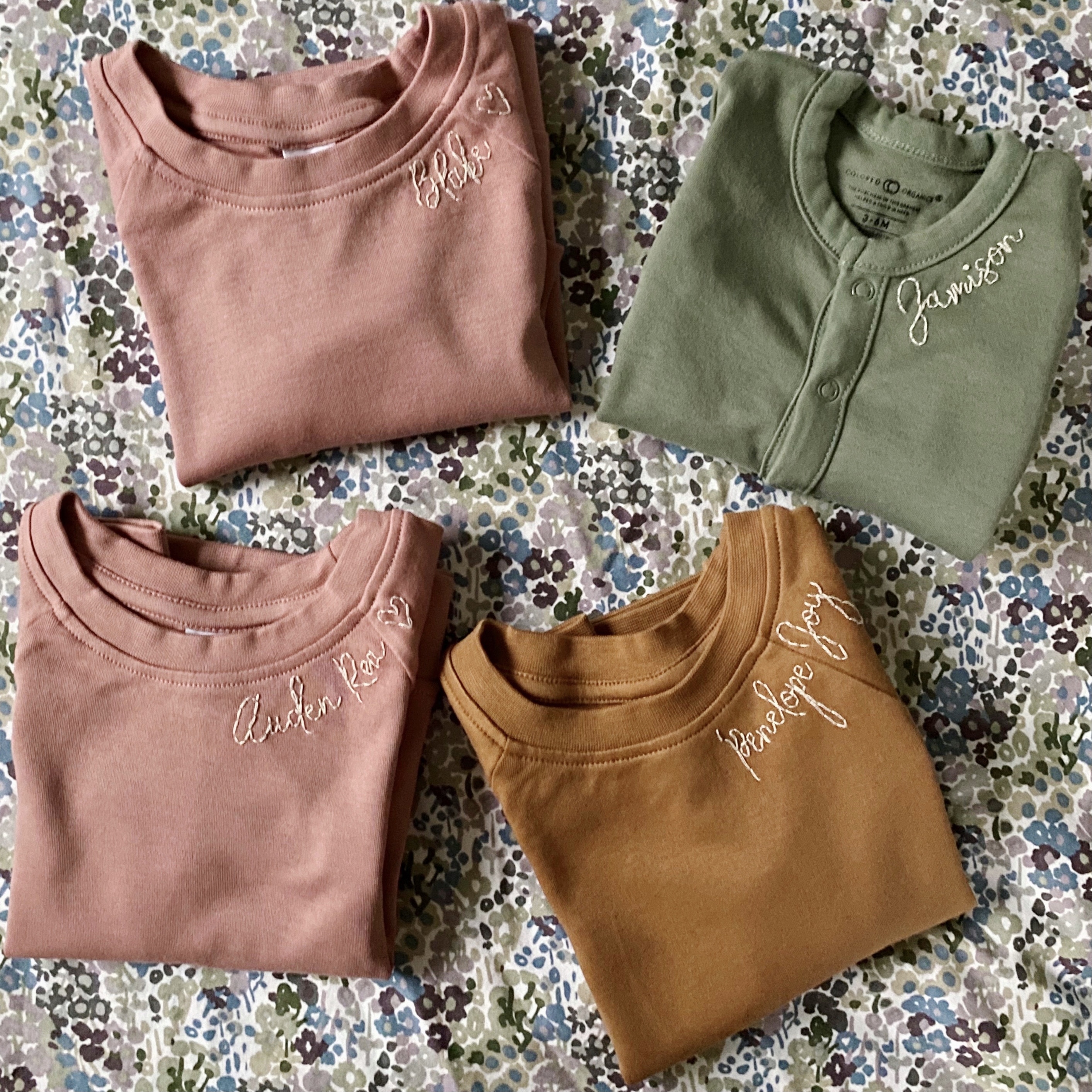 From: Foxboro
For: a sweet, personalized gift for any little cutie in your life!
About: Stitched x Lindsay creates custom hand-stitched apparel. James was gifted one of her sweatshirts for his birthday and it is hands down my favorite clothing item he has. The quality and sweetness is so special and I love the idea of giving personalized gifts, especially for itty bitty babies!
Use code MACARONI for free shipping!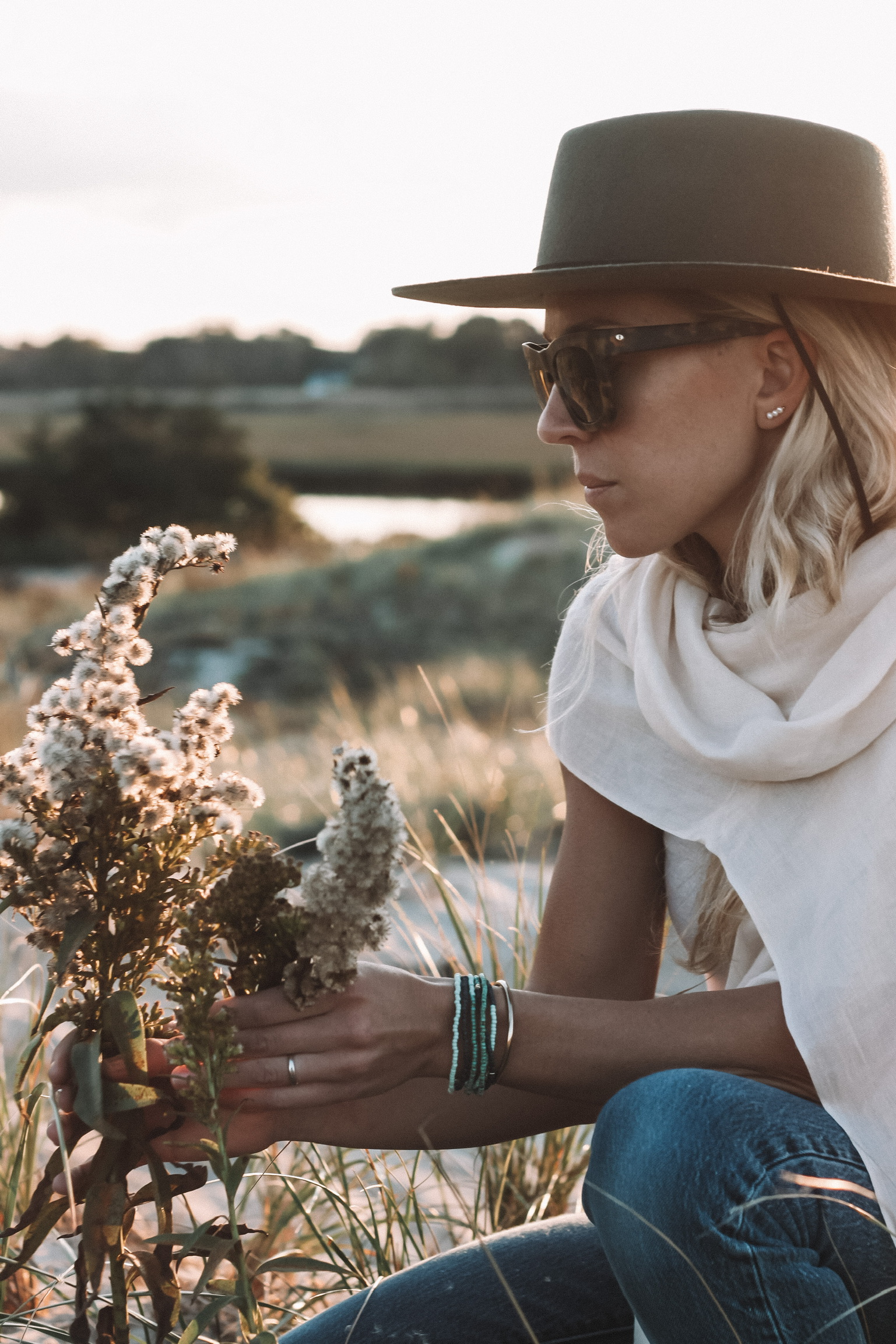 From: Marshfield
For: Anyone on your list who deserves something beautiful!
About: Sarah Jean Gammon creates coastal inspired and demi-fine jewelry handcrafted and curated in Marshfield, Massachusetts. Simplistically beautiful and unique, each piece can be dressed up or worn casually every day. I own a couple of pieces from WWG, including the back bay petite birthstone necklace that I wear every day, and am always receiving compliments. Plus, there is nothing more special than wearing something beautiful while supporting a local mama. I plan to gift a couple people on my list some of her pieces this season!
Use code MACKID15 for 15% off your next order!
Thank you for supporting local!
Did you know that South Shore Macaroni Kid is a local, female-owned business?
Help support us by sharing this guide with your friends and by letting your favorite businesses know that
South Shore Macaroni Kid sent you!
⛄⛄⛄