If you've grown up on the south shore, or have kids under the age of 10, you're already well versed in what Starland Sportsplex & Fun Park has to offer! Located in Hanover and a staple for birthday parties, basketball practices & date nights for over 50 years, Starland is here to cure your summer boredom with a calendar full of activities for kids and adults alike.
Check out the top 5 things at Starland for kids and adults this summer:
1. New Fun Park Attractions!
A bite-sized day trip you'll want to visit time and time again, Starland's little-fun-park-that-could recently unveiled 3 new and updated attractions:
30-foot "Hammered" Drop Tower: the first of its kind in the US, Starland installed this attraction late last summer. This drop tower has a ton of different modes for varying levels of thrill-seeking, and features a strongman hammer play option too–the harder you hit the big mallet, the higher the riders in your party will go up!
Updated Rock Wall: Starland's rock wall is getting a facelift with 3 updated segments including urban pipe climbing, zipper climbing, and a new segment that lets you jump off once you reach the wall's summit! The new segments will be installed this June!
Laser Tag: The park's laser tag arena was recently revamped, including new blasters, vests, and game modes like Capture the Flag and cooperative modes for smaller groups!
The fun doesn't stop there! Open every day starting June 20, Starland has go-karts, an 18-hole mini golf course, batting cages, bungy trampolines, bumper cars, an XD Dark Ride with 6 interactive "movies" to choose from, and a 35-game arcade with redemption prizes, including brand new games to try like King Kong VR and Pong Breakout.
Starland has a couple of bargain pass options for families looking to do multiple activities, and even offers $40 free bonus dollars when you purchase a $100 value card providing some affordability for families looking to get out of the house and into some summer fun at a low cost.
2. Summer Sports Clinics & Leagues for All Ages
The 100,000 square foot facility's 8 multipurpose courts and 2 indoor turf fields see plenty of activity during the summer, from private community rentals in basketball, soccer, futsal, pickleball, volleyball, and more, to Starland's own summer clinics and leagues. The Sportsplex runs its own youth summer basketball league each year and it is the largest summer basketball league on the South Shore with hundreds of teams from grades 3-12 registering each year to compete on their air-conditioned courts.
Starland also runs skills clinics for all age groups and playing levels, including Minis Clinics for kids ages 3-5 who want an introduction to a sport, Junior Clinics for kids ages 6-12 who want to build on skills & practice techniques, and high school clinics which focus on the overall player.
Another exciting addition to Starland's sports repertoire is hosting drop-in hours Monday-Friday for the growing sport of pickleball, which has become quite popular all across the country, especially among seniors. Drop-in pickleball welcomes players of all ages & skill levels to try their hand at the sport, and the facility hopes to begin hosting competitive pickleball leagues this fall. Grandparents, you're going to want to check this out one morning.
3. Good Eats, Great Brews, and Live Music!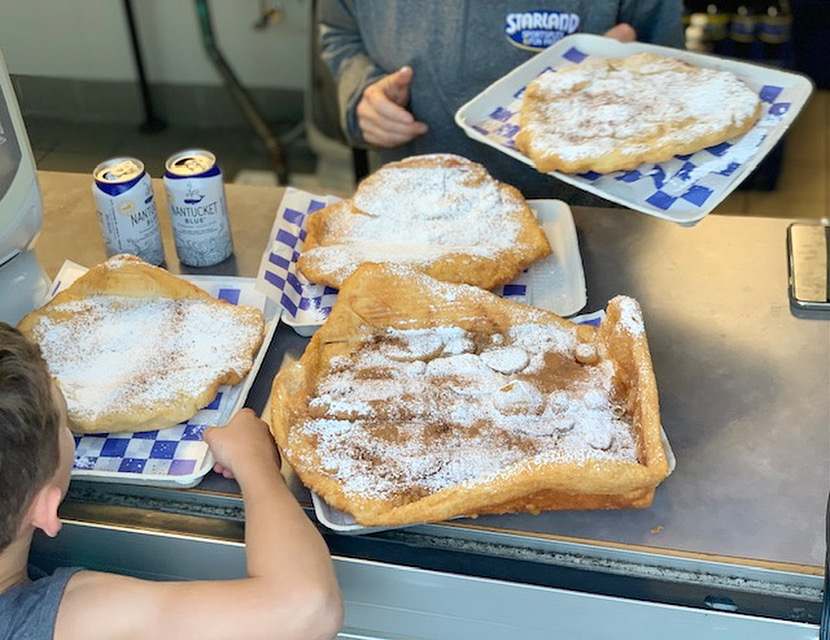 Summer weather means relaxing outdoors with a cold one and a fried dough as big as your head at Starland's outdoor Beer Garden, all before hitting the mini golf course. The rustic patio complete with covered tent seating and mobile TV for catching the big game serves up a wide variety of craft beers, seltzers, and wine as well as shareable appetizers, burgers, handmade pizzas, and more every day. Beer Garden events have been a hit in the past, and Starland is excited to welcome everyone back in 2022 for live music and fun activities like karaoke and Singo in the Beer Garden.
Starland management are also excited to share their new "eatertainment" restaurant concept opening in the Fall of 2022 with the South Shore. The future 150-seat restaurant will be on Starland's upper level opposite their coffee shop, Fuel, and will be called Star Social– it's under construction now and the facility is targeting a September grand opening.
4. Summer Rec Day Program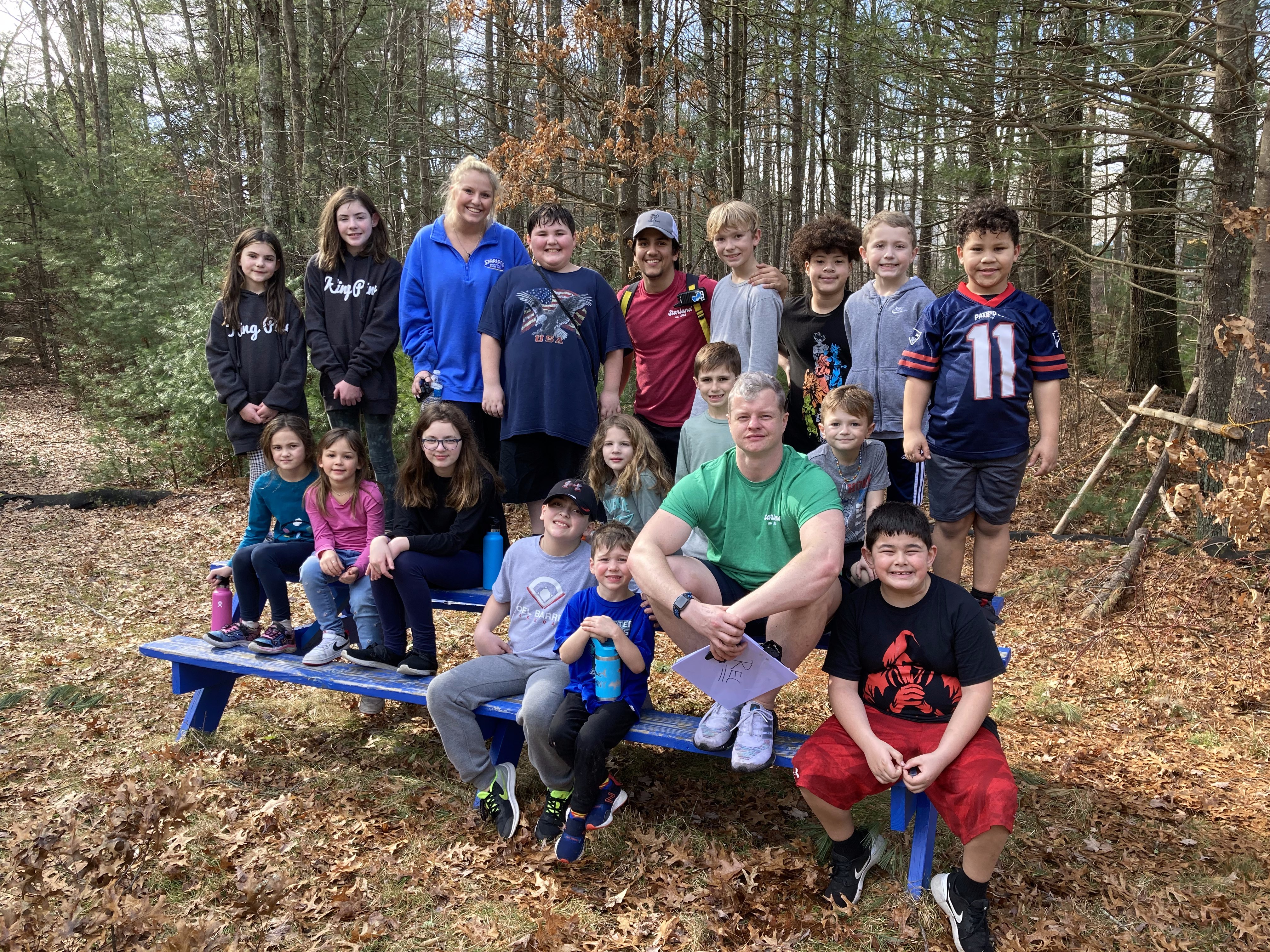 When school is out, Starland's Summer Rec Program for kids ages 5-11 is in. Starland's Rec Program is held every school vacation and includes sports, games, arts & crafts, nature walks, and access to Starland's attractions for no additional cost. Each day (weather permitting) attending children and their groups will get into exciting laser tag firefights, breathtaking go-kart races, entertaining bumper car rides, and more!
Unlike some other summer programs, Starland's Rec Program allows parents to choose individual days for their children to attend as well as full weeks. The Hanover sports complex even offers AM half-day options to provide maximum flexibility to busy parents. Lunch is always included and is made on-site at Starland's Star Kitchen. The Program has quickly become a favorite of South Shore children, and it makes sense– after all, what other day program has its own drop tower, go-karts, 8 basketball courts, and 2 turf fields?
Starland's Summer Rec Program is enrolling now for summer '22, and if February and April break's Rec Programs are any indication of demand, spots will be filling up fast. Visit starlandsports.com/rec to register your kids today!
5. Toddler Time Every Weekday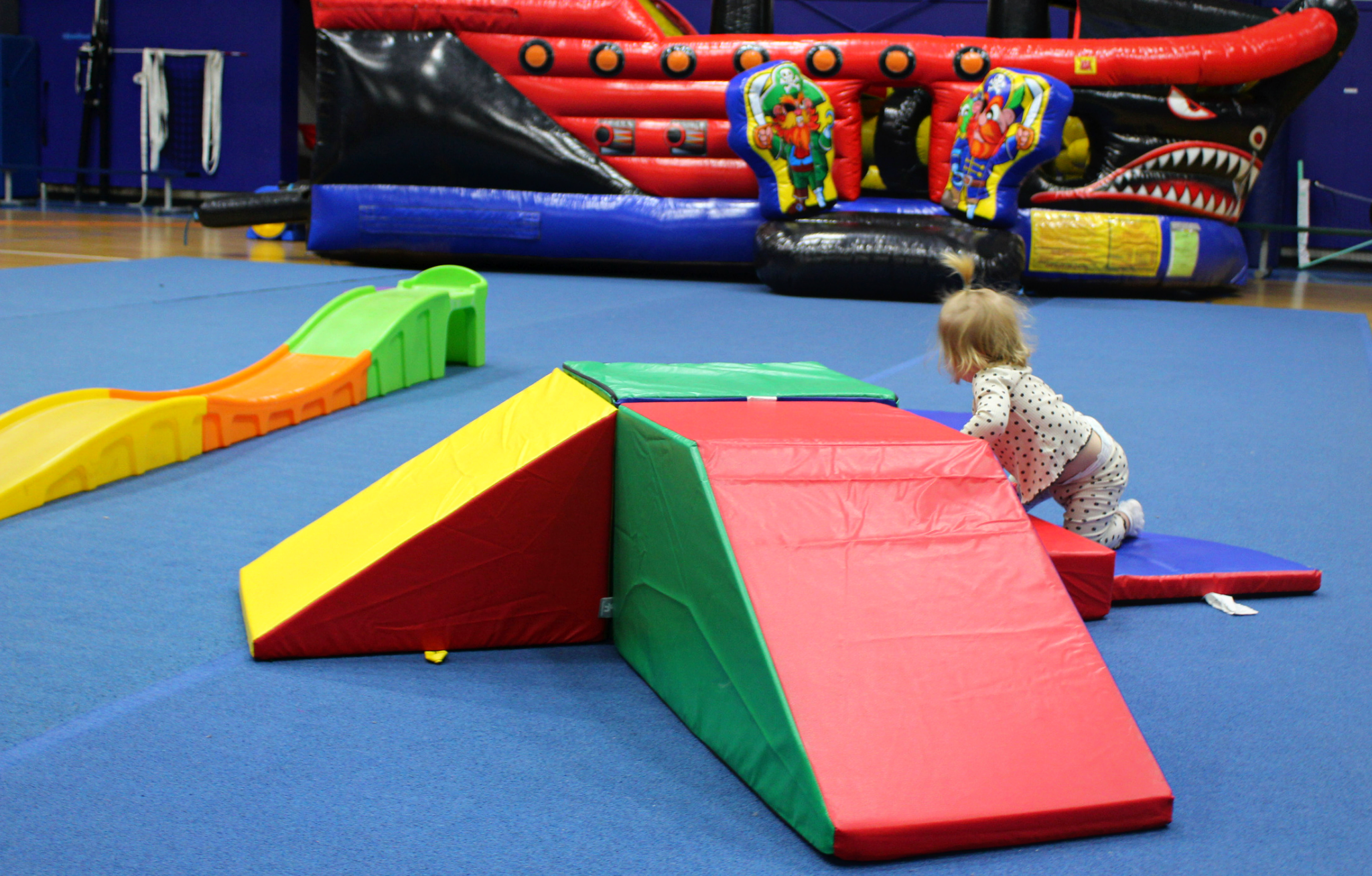 Have little ones at home that are too young for day programs? They aren't left out at Starland! After taking a brief pandemic hiatus, Starland's popular Toddler Time program was rolled back out this spring, and has been a hit with moms, dads, nannies, and grandparents alike!
Toddler time is Starland's unstructured play drop-in program for ages 1.5-5. For just $10 a visit for the first child, toddlers have unfettered access to two large bounce houses, ride-on toys, bouncy balls, mini hoops, and more! Additional children in the same party get a discounted $7.50 a visit rate, and monthly memberships are coming soon!
A Summer of Fun on the South Shore
A fixture of the community since 1968, Starland has undergone many iterations, remodels, revamps, and changes. Countless birthdays celebrated, first dates held over mini golf, and championship celebrations have happened at Starland in the last 54 years. Nevertheless, through their programs and unique local fun offerings, Starland continues to serve a new generation of South Shore youth by introducing them to sports, creating long-lasting memories in amusements, and always asking "What's your fun?"
Stop by this summer and find out!