Parents all over the South Shore rejoice; I am here to tell you the most exciting news of the season. Kids World at South Shore Sports Center in Hingham is back!!! After closing down due to the pandemic, Kids World is back up and running and just in time for the chilly weather. Keep on reading to find out all about Kids World and some special deals just for Macaroni Kid readers! Hope to see you there!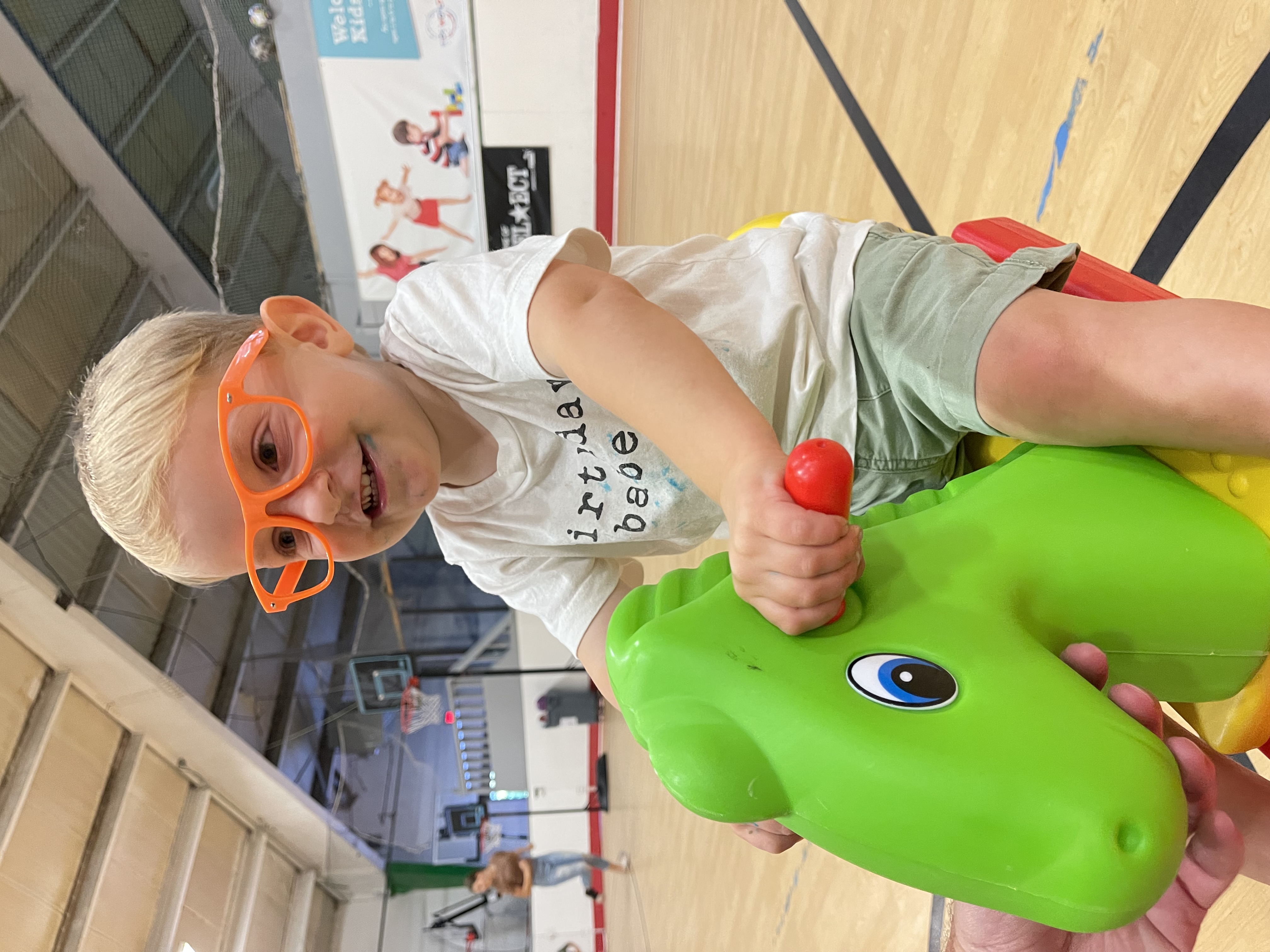 About Kids World:
Sometimes we just need to play. Kids World gives our tiniest players a safe and fun place to do just that.
Kids World is an open indoor play area where kids ages 1-6 can jump, play, build, and explore to their hearts' content. They'll love jumping in a bounce house, taking a ride on a kid coaster, or playing their way through the designated toy and game area. But it's not just fun and games – Kids World helps develop motor coordination, fosters relationships and social skills with other players, and encourages imaginative play. The best part? Your kids won't even know they're learning – they're just having fun! Parents are encouraged to play along or enjoy a deserved break while watching from the sidelines. But remember your socks – nobody loves cold feet.
Kids World November Schedule:
Monday-Friday 9:30am-12:30pm
Saturday 8:30am-11:30am (closed 11/20 and 11/27 for kids world birthday parties and private events — book your event today!)
Kids World November Perks:
Free N'espresso Coffee w/ entry for moms, dads & caregivers
While at Kids World, sign-up for a Select Tots Membership and get a free Tots Starter Kit - drawstring bag, soccer ball, water bottle & magnet ($40 Value)
Book your next Kids World Birthday Party with us and get a free (additional) bouncy house upgrade ($50 Value)
Contact us at info@southshoresportscenter.com soon to book as Winter dates are filling up fast!
Kids World Entry Fees
Drop-In Cost:
$10 per child
$5 each additional sibling
$20 max per family
Mac Kids Promotion: $5 per kid through November 30th (mention 'Mac Kids' at check-in)
Passes Available:
10 Pass (1 child) - $70
10 Pass (family) - $100
Monthly Pass (1 child) - $50
Mac Kids Promotion: 10 Pass (1 child) - $50 through November 15th (mention 'Mac Kids' at check-in)