Toddlers - the most amazing, happy, humorous and BUSY beings on earth! Keeping toddlers entertained is undoubtedly a full-time job in itself and adding in the challenge of quarantine has made us all have to engage our creative side a bit more. Local mom, Danielle Corverse has taken the creativity to a new level with her handmade busy books. Danielle is a South Shore entrepreneur whose work is helping children stay busy with engaging lessons and activities on colors, shapes, numbers, name spelling and so much more! I had the opportunity to meet with Danielle, and she truly is a creative inspiration whose work is helping parents to take a breath while their children can focus on educational and fun activities. Read more below to learn about Danielle, her family, her busy books and blog and how you can purchase a book!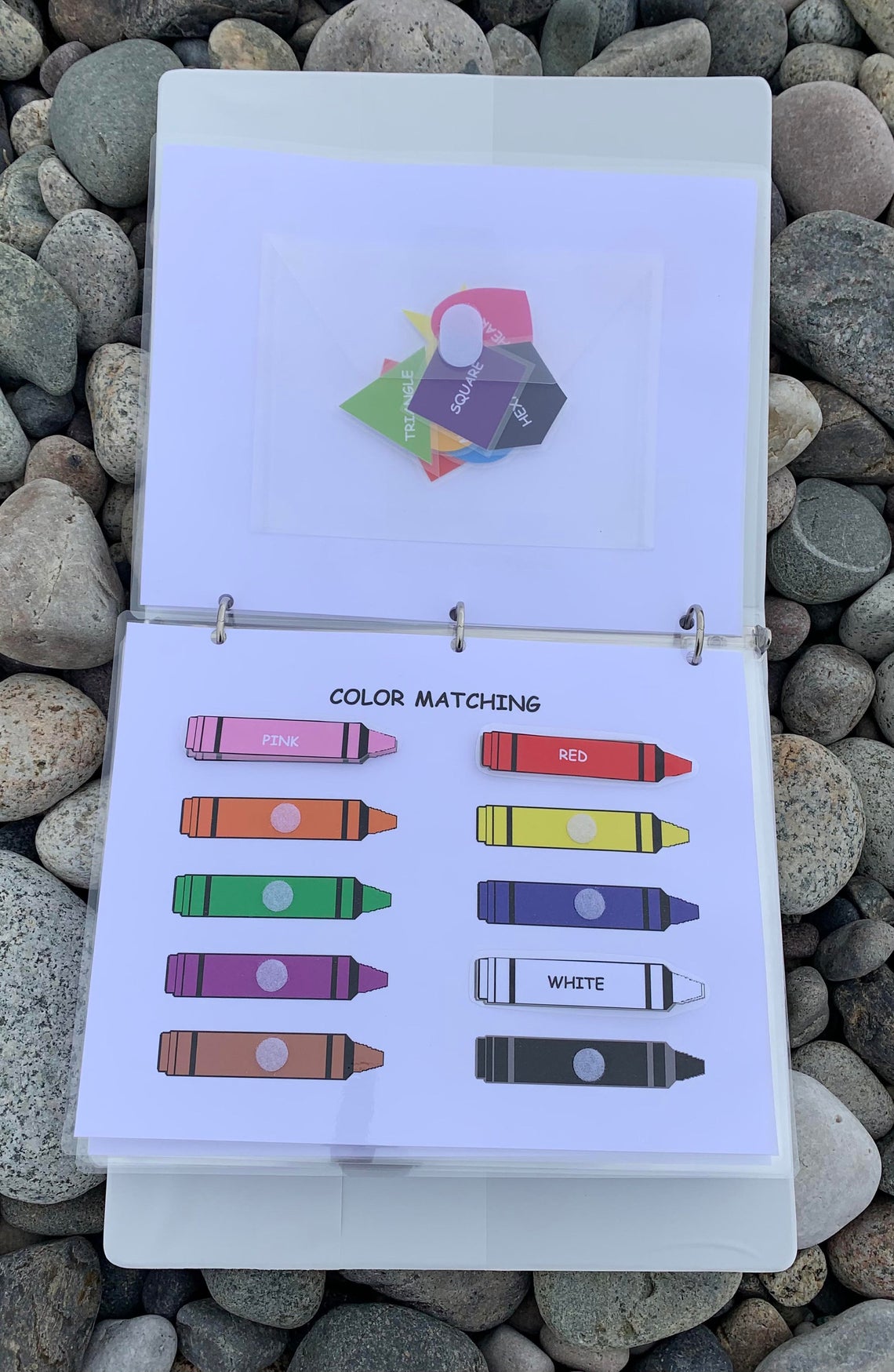 Photo Credit - Humarock Mom
1) Tell us about your busy books - how are they unique and how can one shop for them?
I decided to start making busy books back in February after creating one for my son before we took a trip to New Hampshire. Both my kids love books and puzzles so a busy binder seemed like a great activity for them to share! The busy books I create are meant to help promote independent play and are great for fine motor skills. My books come with 10 pages each including a dedicated "I can spell my name" page to help little ones learn their names. I think it's my favorite page in the book because it's so unique for each child! I sell them both via Instagram or on my Etsy shop!
2) What inspired you to venture into sharing your creative talents as a business?
I've always considered myself pretty crafty. I handmade most of the decorations we had for our wedding 6 years ago, but my kids have really inspired me. Pandemic life kicked my creative gene into override. When I realized how much my kids loved their busy binders I thought I really needed to share these with other parents who also have kids at home and were looking for some quiet time to get some work done or even just take a shower.
3) Any recommendations to Moms who dream about being entrepreneurs, but don't know where to begin?
I would say just take the plunge! I've had so many friends tell me "you should sell that" or "people would definitely love that" for things I've made. One night I told me husband I was going to start making busy books and he was so supportive he bought us a laminator that night. Make sure you have a plan and then execute it, and getting some input from people around you is always great idea, my husband has been a great partner in all this!
4) You balance two toddlers, a full-time job, a personal blog and an Etsy shop of hand-made items - I'm tired just typing all of that! What are the things that help you stay organized throughout the day and get time for everyone and everything? Tell us your time management secrets!
It is definitely a juggling act and I probably get less sleep than I should! Honestly though, schedules! Schedules, schedules , schedules. I never was the most organized person until I had my son. I realized at that point for me to ever complete anything I needed to make sure I knew what was expected of me at any given time. It's hard to give everything the attention it needs, and a lot of the time one thing gets put on the back burner but that's life with two toddlers! We have a daily schedule that we live by that I created which includes free play, adventures and quiet time. It's helpful for both my kids and myself to know during the day what's expected of all of us (although I'd definitely doesn't always go as planned).
5) Where are your favorite places to visit with your family on the South Shore?
Most of my favorite places revolve around the water. The first is definitely Humarock I grew up in the Humarock area and have been going to the beach there since I was a toddler. After we got married I knew I wanted to raise my kids here so we bought a house a few years ago and we absolutely love raising them in this community.
We also love the Scituate light house, almost every weekend you'd find us there for our mid morning snack before we head out to start our day! It's hard to name all the trails I love around here but the Driftwood Conservation Park in Scituate and North River Mass Audubon in Marshfield are up there! I love spending time outside and so don't my babies. It's so important for them to get to know nature and appreciate this amazing place we live and getting them outside playing, hiking and running really helps teach them!
6) How can readers connect with you?
I have an Instagram page (@Humarockmom) where I post about all of our hikes crafts, busy book updates and basic everyday places we explore and visit. You can also reach out via my blog, Humarockmom.com or even through my Etsy store (HumarockMaMom)!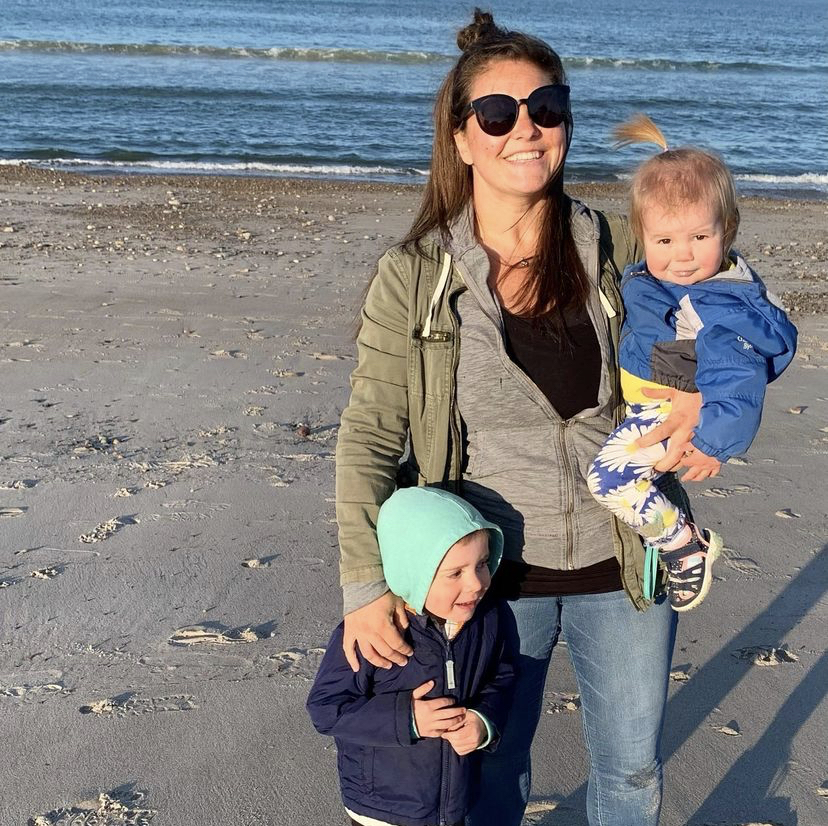 Photo Credit: HumarockMom