Our family loves traditions, and one of our favorite holiday traditions is getting all dressed up for a holiday show at a local theater or in the city. Sadly this year theaters are closed so we won't be driving into Boston to see a show and make memories.
But thanks to the help of Hood Golden Eggnog we can still create special memories at home! We're planning on enjoying theater at home by listening to the hosts from WBUR as they read Charles Dickens' "A Christmas Carol" via Facebook Live and YouTube on December 18. We're planning on making a special recipe using delicious Hood Golden Eggnog for the evening — the extra creamy milk and spices add a special holiday tradition to so many recipes this time of year. We made the cake once already, and it was a big hit!
Making memories at home
This year, since we are focusing on being safe at home for the holidays, we'll be doing a lot of baking together. We had a great time looking at the Hood website together to figure out which recipe to make. There are so many great options! We settled on the Eggnog and Cranberry Christmas Morning Cake and the kids learned new skills, like zesting a clementine (we didn't have any oranges), and tossing the cranberries in flour — fun and messy!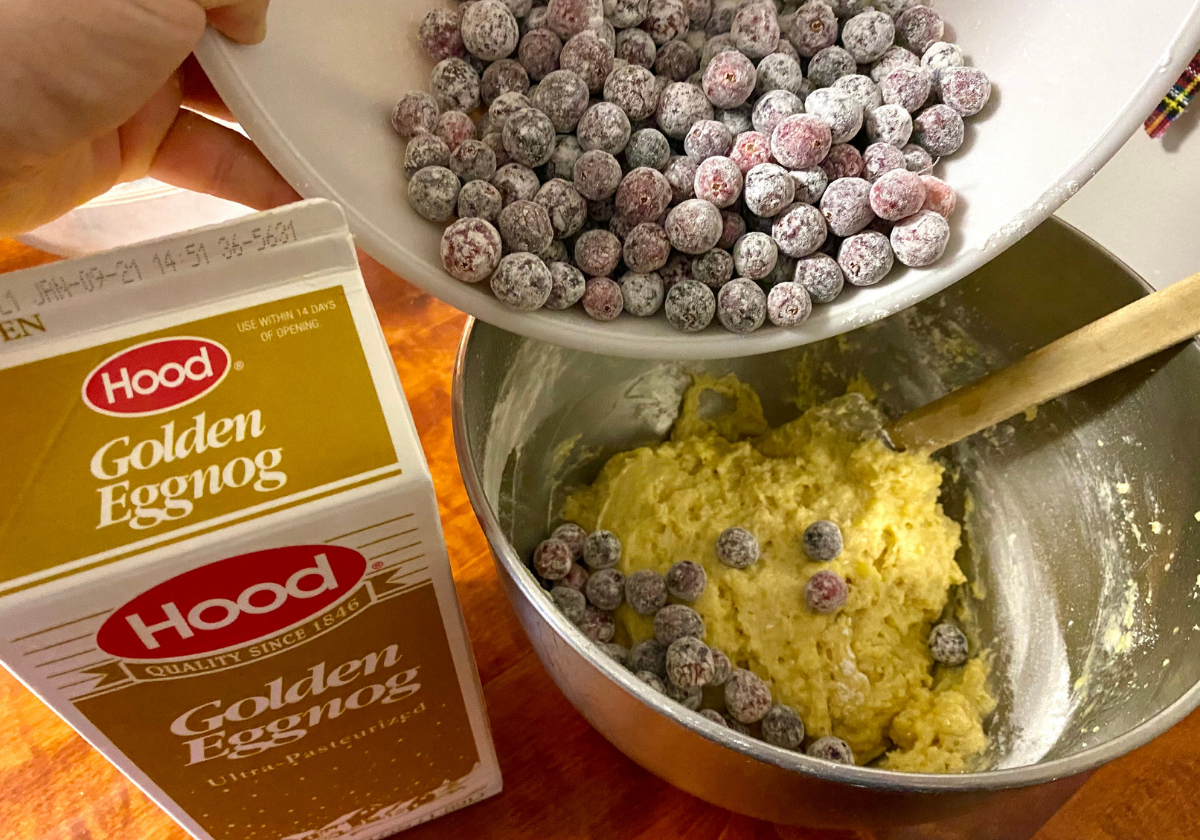 A beautiful holiday cake
We decided to cook our cake in a bundt pan and the wreath-like shape was perfect! It's such a beautiful cake with cranberries mixed throughout. While it was cooking we put on some of our favorite fancy holiday attire. We enjoyed our Eggnog and Cranberry Christmas Morning Cake with glasses of rich, creamy, delicious Hood Golden Eggnog. I think it's the perfect treat to enjoy on Christmas morning — or while listening to Charles Dickens' "A Christmas Carol" being read aloud by the hosts at WBUR.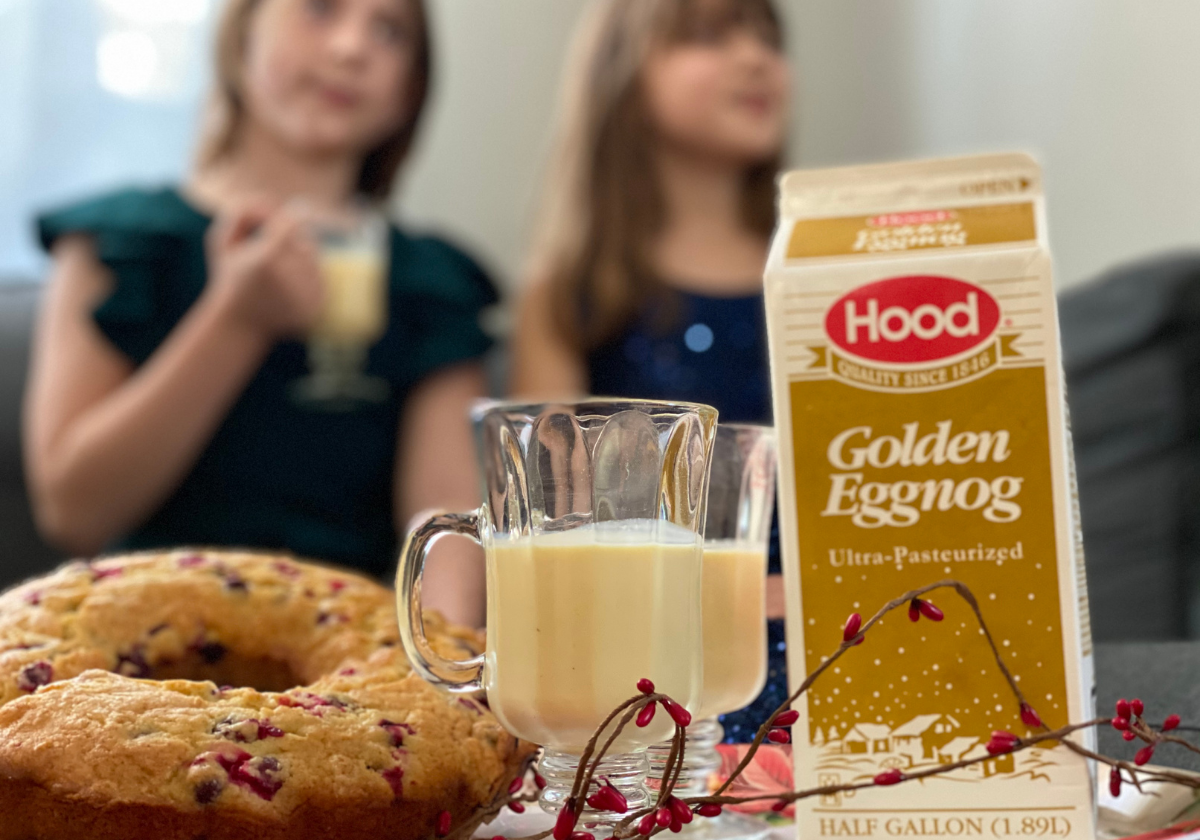 Tune in: WBUR's 16th Annual Reading of "A Christmas Carol"
When: Friday, December 18th
About: Join the hosts from WBUR as they read Charles Dickens' "A Christmas Carol." The story, divided into five parts as edited by Dickens for public readings, will be separated by carols sung by one of Boston's local choirs. Each reading is performed by a different WBUR host. Host readers include Meghna Chakrabarti, Tiziana Dearing, Jack Lepiarz, Bob Oakes, and Robin Young.
Where: The event will be broadcast on Facebook Live and YouTube, allowing for unlimited event attendance in 2020.
Tickets: Tickets can be purchased here. Tickets benefit Rosie's Place, a sanctuary for poor and homeless women.
HP Hood is a sponsor of Macaroni Kid, and I was compensated for this article. All thoughts and opinions are my own. Find Hood Eggnog recipes online here, and follow them on Facebook and Instagram.