This year some of our most beloved holiday traditions have been canceled. No Enchanted Village or The Christmas Place. No school concert or trimming the tree at Papa's house. No weeklong stay at my parents in Vermont visiting with cousins, sledding, and filling each other's stockings. The whole thing has left me aching for some normalcy and nostalgia.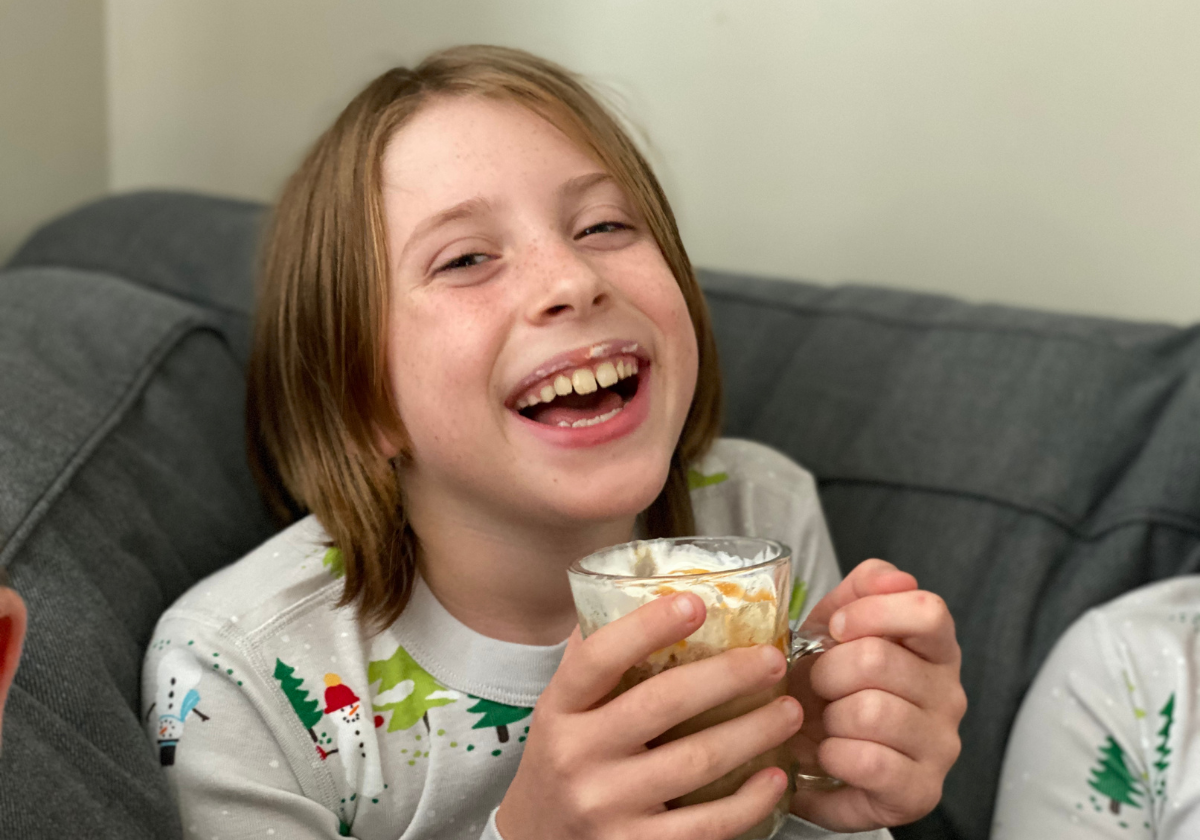 Luckily, Hood Eggnog is one of our holiday traditions that hasn't changed. We love drinking Hood Eggnog and using it in our favorite recipes to add a special creamy, rich, deliciousness that makes the holiday season come alive. I secretly love using it in my coffee. It is the perfect way to start my days during the holiday season.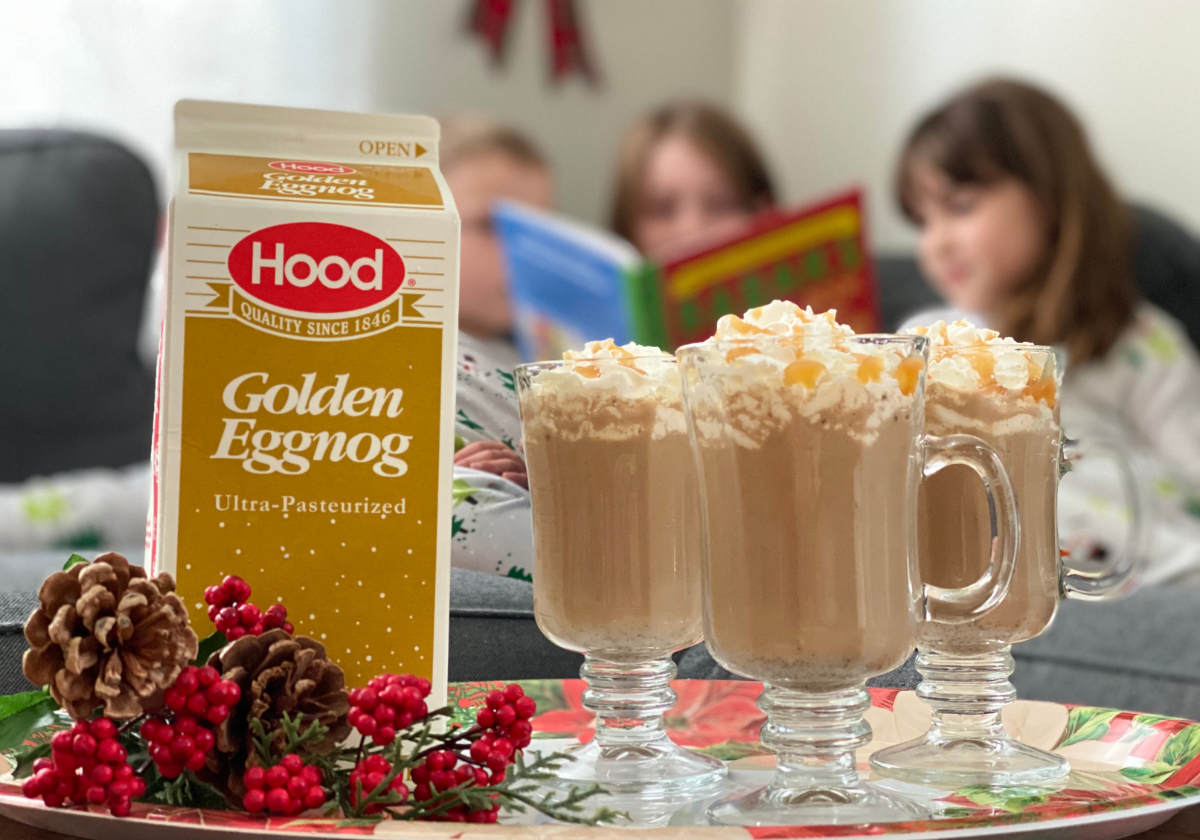 The kids love using Hood Golden Eggnog in their hot cocoa! Hood Eggnog's blend of extra creamy milk, sugared yolks, and spices adds a special quality to hot cocoa, making it more special than using water or milk. It is perfect for making holiday memories whether we are curling up together to read Christmas stories on the couch or watch the Boston Ballet's "The Nutcracker: At Home for the Holidays."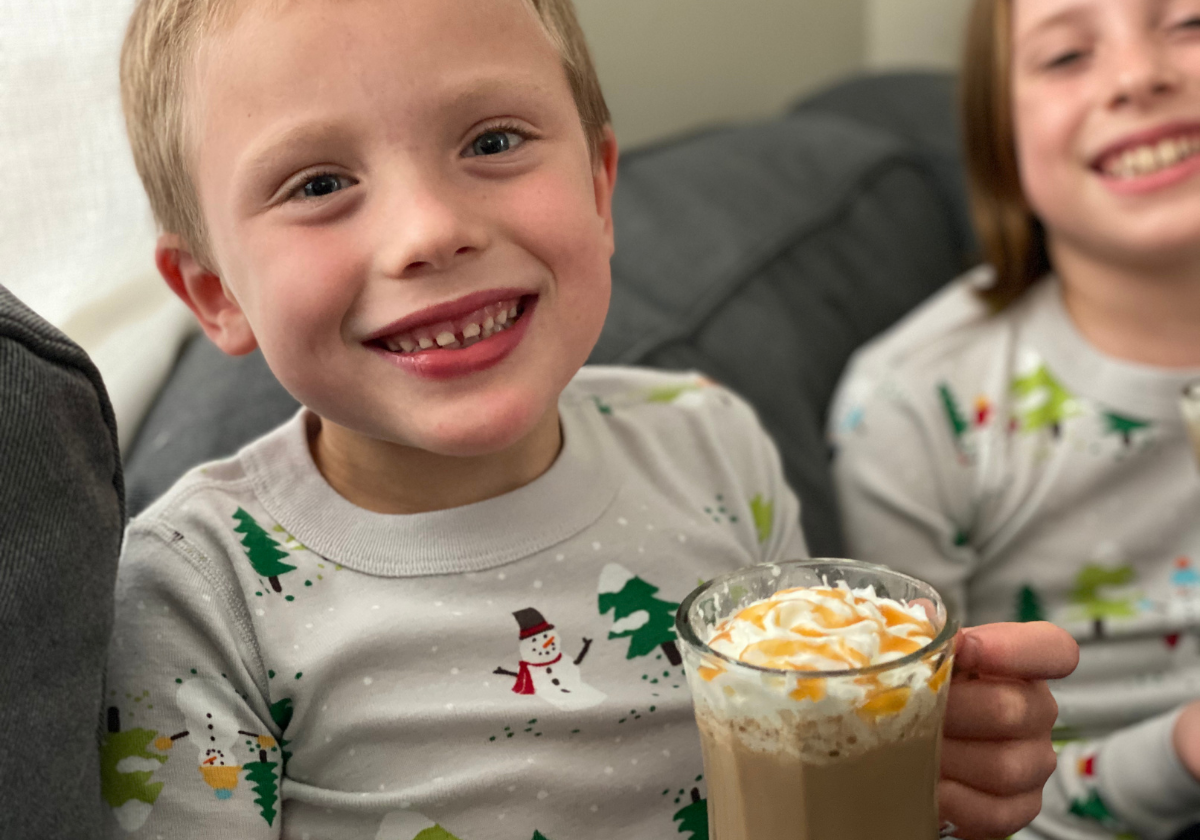 Boston Ballet is committed to helping families make memories this holiday season. They will be airing their production of "The Nutcracker" on NBC, Telemundo, and NECN, as well as Comcast On-Demand throughout the holiday season. This special opportunity gives families throughout New England access to this holiday classic, and our Hood Golden Eggnog Hot Cocoa is perfect for enjoying this tradition together as a family. But don't forget Hood Eggnog is only available for a limited time, making it even more special!
Hood Golden Eggnog Hot Cocoa
Ingredients:
3/4 cup Hood Golden Eggnog
1/2 - 1 TBSP cocoa powder*
1/2 - 1 TBSP powdered sugar*
Whipped cream
Caramel syrup
Directions:
Warm the Hood Eggnog. We use the microwave, but you could warm it in a pan on the stove too; just be careful to stir, so it doesn't burn.
Whisk in cocoa powder and powdered sugar.
Pour Hood Eggnog hot cocoa in a mug.
Top with whipped cream and caramel syrup.
*Start with 1/2 TBSP and increase to 1 TBSP depending on tastes. We make a big batch of hot cocoa powder (cocoa powder and powdered sugar) and store it in a mason jar, so it's ready to go whenever we need it.
Find the Boston Ballet's The Nutcracker: At Home for the Holidays on TV this holiday season!
November 28th at 7 pm - NBC Boston
November 29th at 7 pm - NECN
December 5th at 11 am - Telemundo
HP Hood is a sponsor of Macaroni Kid, and I was compensated for this article. All thoughts and opinions are my own.