This summer has forced many families to slow down. There are few day camps open, kids aren't going away to overnight camps, big trips have been canceled or postponed ... the list of things the aren't happening it too long. But what isn't canceled is connecting with our families and nature. One of my favorite ways to do that it to pack up a picnic, any meal works, and enjoy our community while social distancing. There are so many fabulous places on the South Shore for a picnic and we will continue to expand this list, but for now, here are nine of our favorites across the area. Don't forget to scroll down to access the map of all nine of them!
Interested in taking a picnic hike? Find information on our friends at South Shore trails favorite South Shore Picnic Hikes HERE.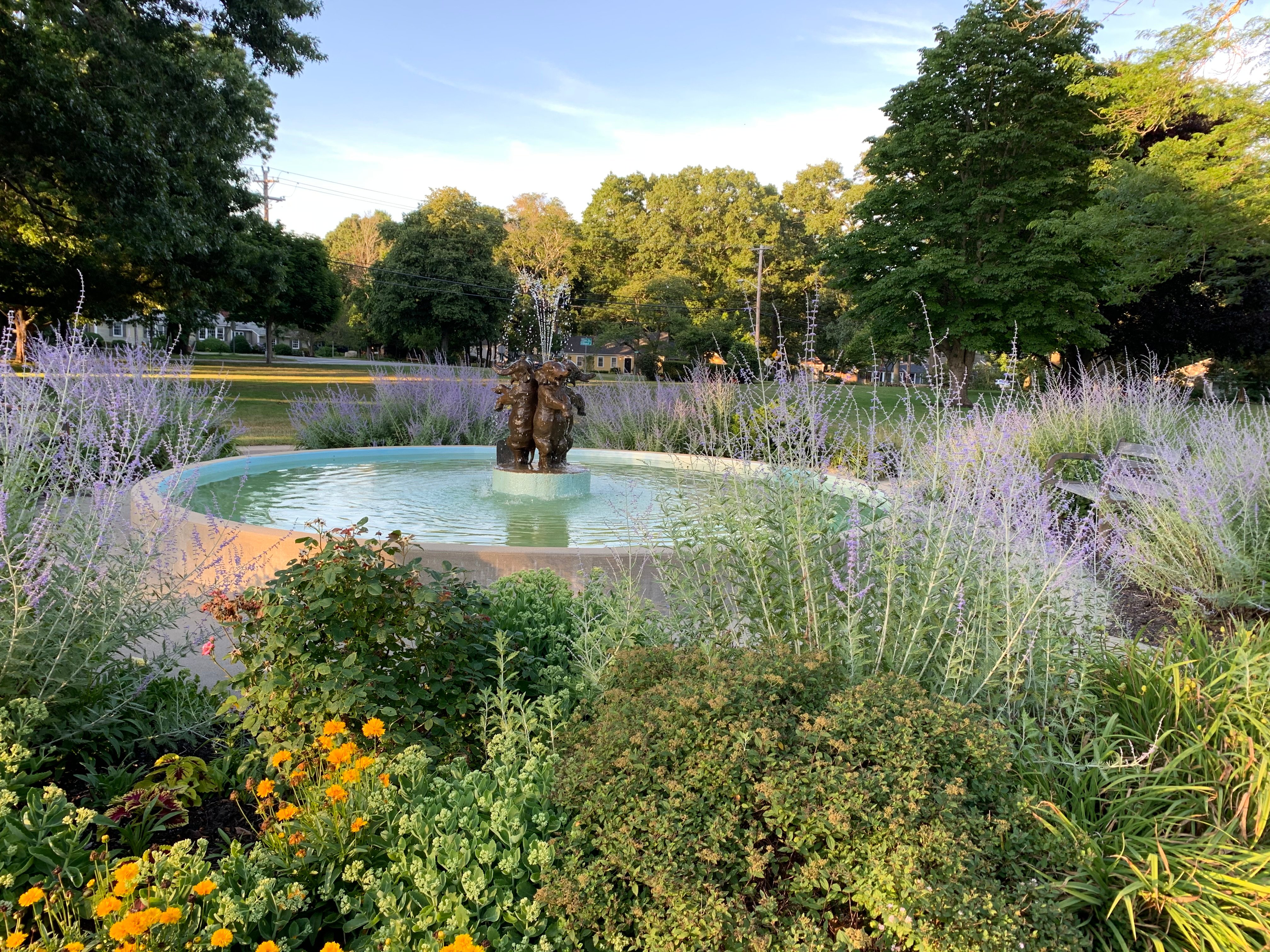 Lawson Common
Beaver Dam Rd and First Parish Rd, Scituate, MA
The elephant fountain alone makes Lawson Common one of our favorite picnic spots! There's also room to run around or throw a frisbee. The best place to park is across Beaver Dam Rd at Lawson Tower so if you have little ones plan on bringing a wagon or stroller. Don't want to pack a lunch? Grab a sandwich at Maria's Sub Shop on Front Street.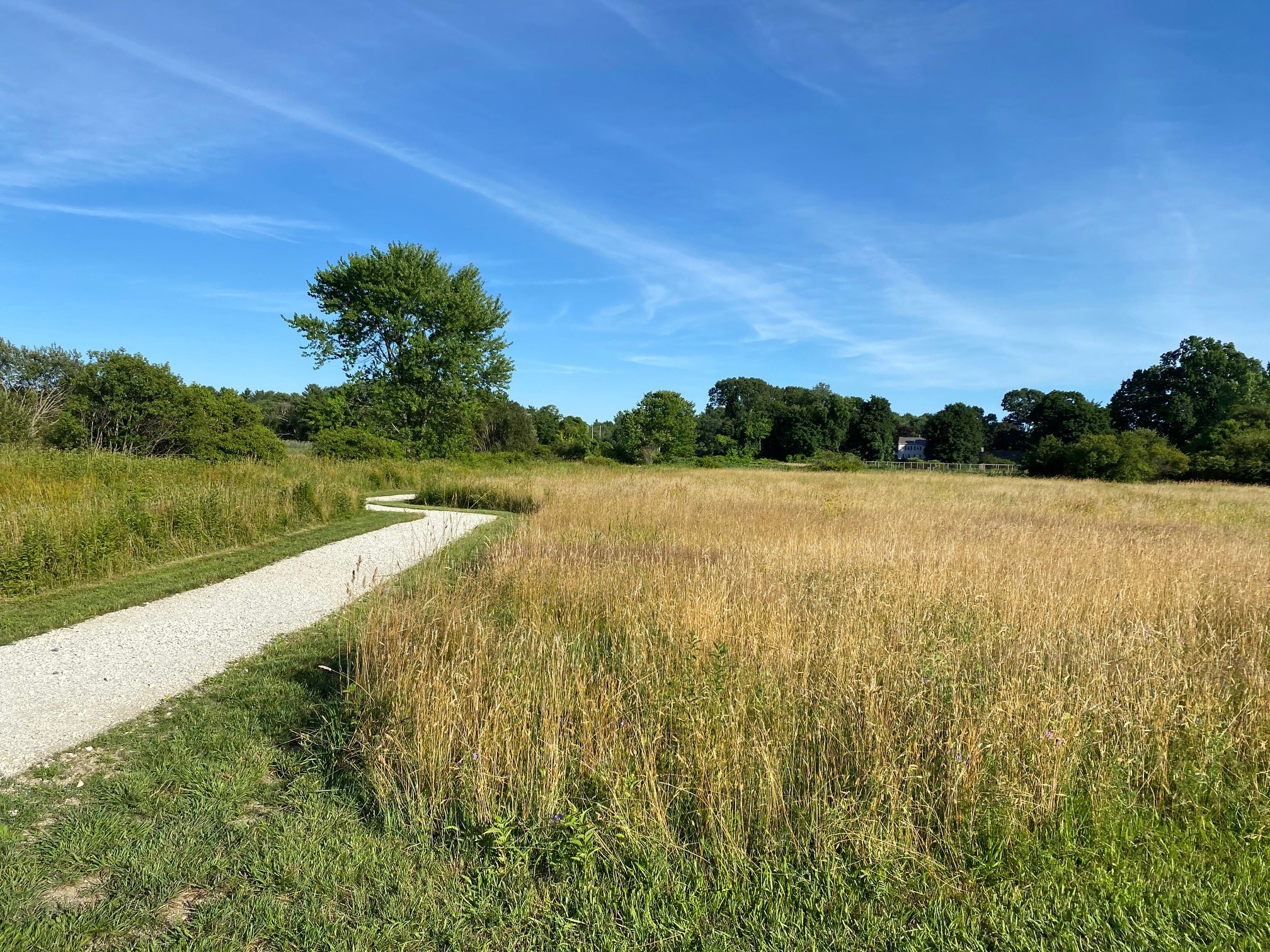 Griffin Dairy Farm
Plymouth St or Pattison St, Abington, MA
A quiet place for a walk and to watch the bird Griffin Dairy Farm was an active dairy farm for 40 years and is now a place to take a walk or ride a bike. There are several benches along the meadow path, and a few picnic tables in the Plymouth Street parking lot - along with a Little Free Library. The Pattinson Street parking lot was closed during our visit.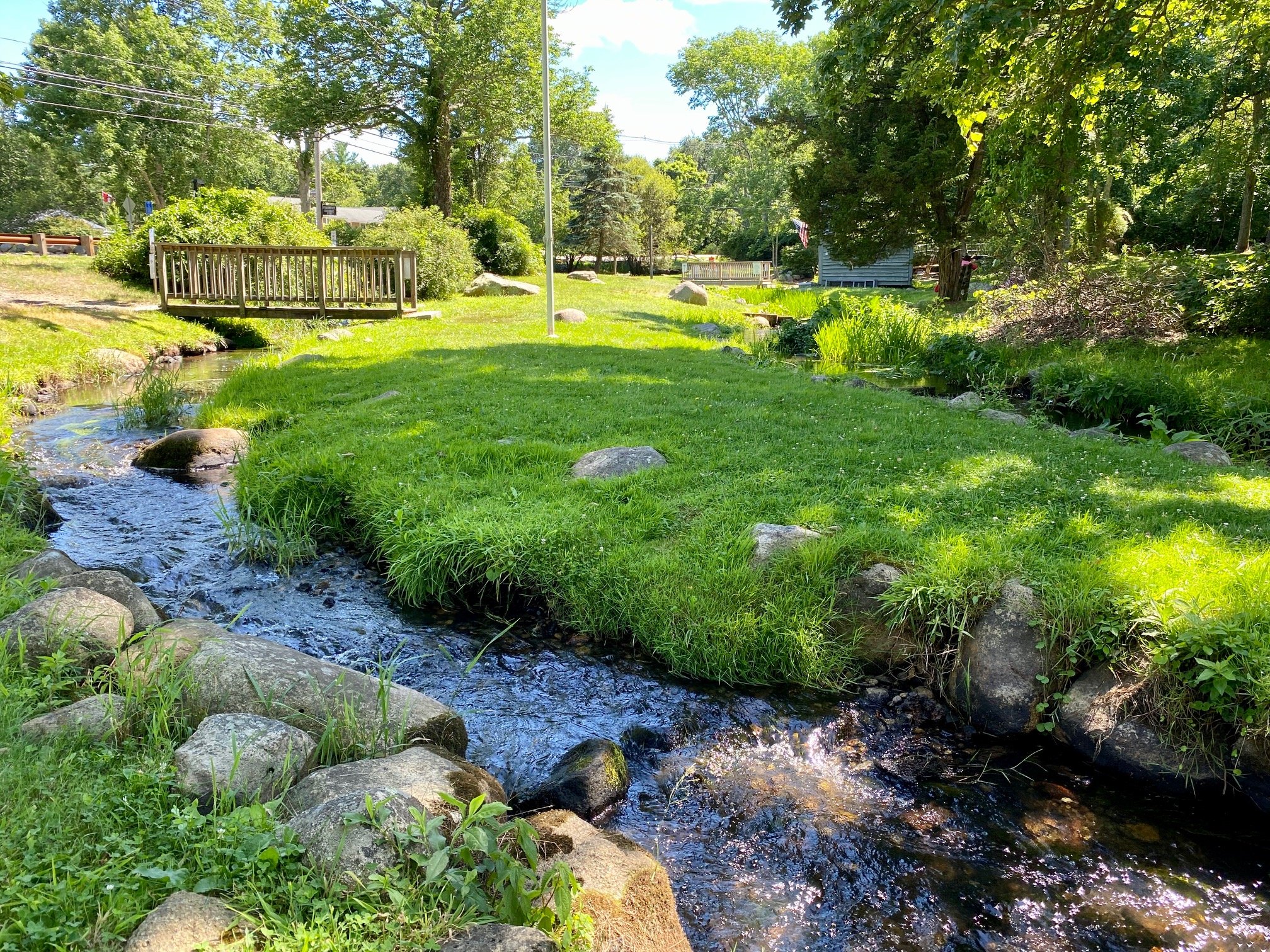 Herring Run Park
149 Barker St, Pembroke, MA
A local historic landmark the Pembroke Herring Run has been around since the Colonial Days. The herring only run for five weeks in the spring but the park is beautiful to visit all summer long. There are plenty of picnic tables, several bridges, lots of room to run, and a water wheel.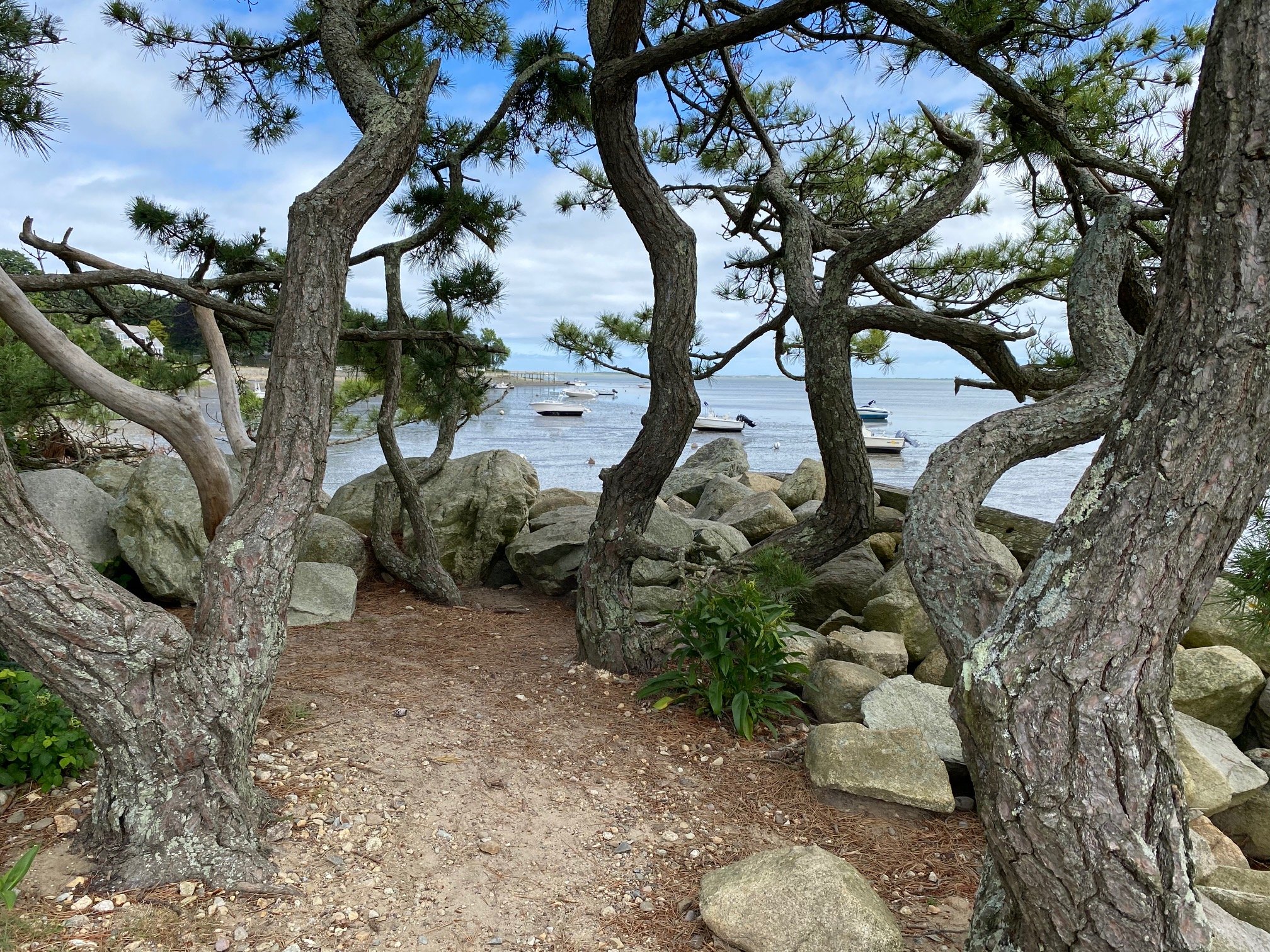 Bumpus Park
120 King Caesar Rd, Duxbury, MA
Owned by The Duxbury Rural & Historical Society Bumpus Park is available for public use when it is not being used for events. It sits directly across the street from the King Caesar House Museum and has beautiful views of Duxbury Bay. Originally a wharf constructed for the Weston shipbuilding firm it was much longer with five buildings supporting the rigging and provisioning of ships. Bumpus Park is named after Hermon C. Bumpus who donated the property to the DRHS in 1946. The park is small but has plenty of grassy area for a picnic blanket, and a bench tucked away behind bushes at the end of the property. There are just two pull-off spots for cars keeping this small property quiet.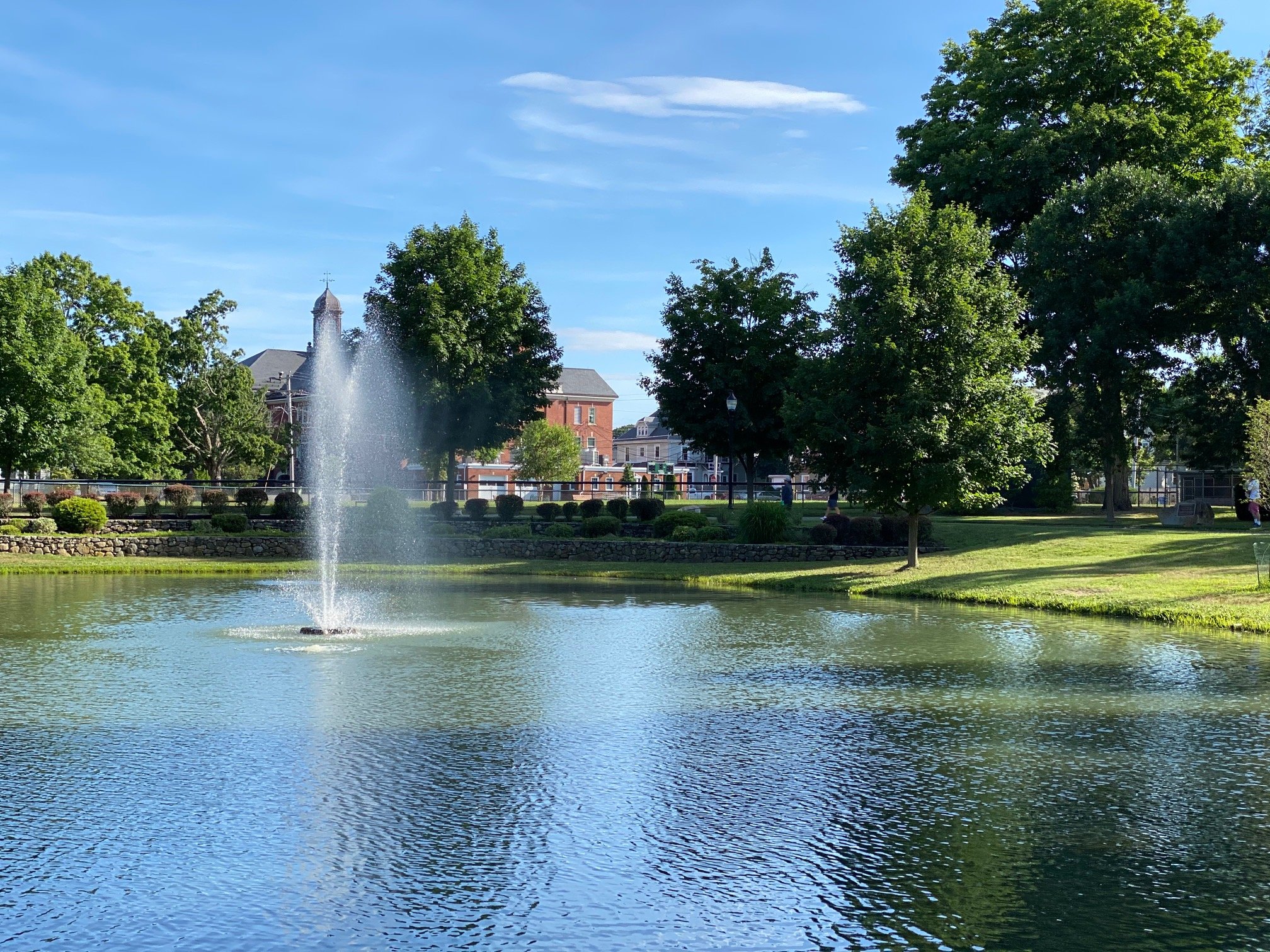 Whitman Town Park
Whitman Ave or Hayden Ave, Whitman, MA
Complete with a pond and fountain, bandstand, ballfield, and playgrounds there's something for everyone at Whitman Town Park. There is even a public pool within the park which unfortunately won't be opening this summer. Plenty of room to run around and set up a picnic blanket. There are also lots of benches throughout the park. Don't forget to visit our friends at Pinches & Pounds after for some candy or a slush!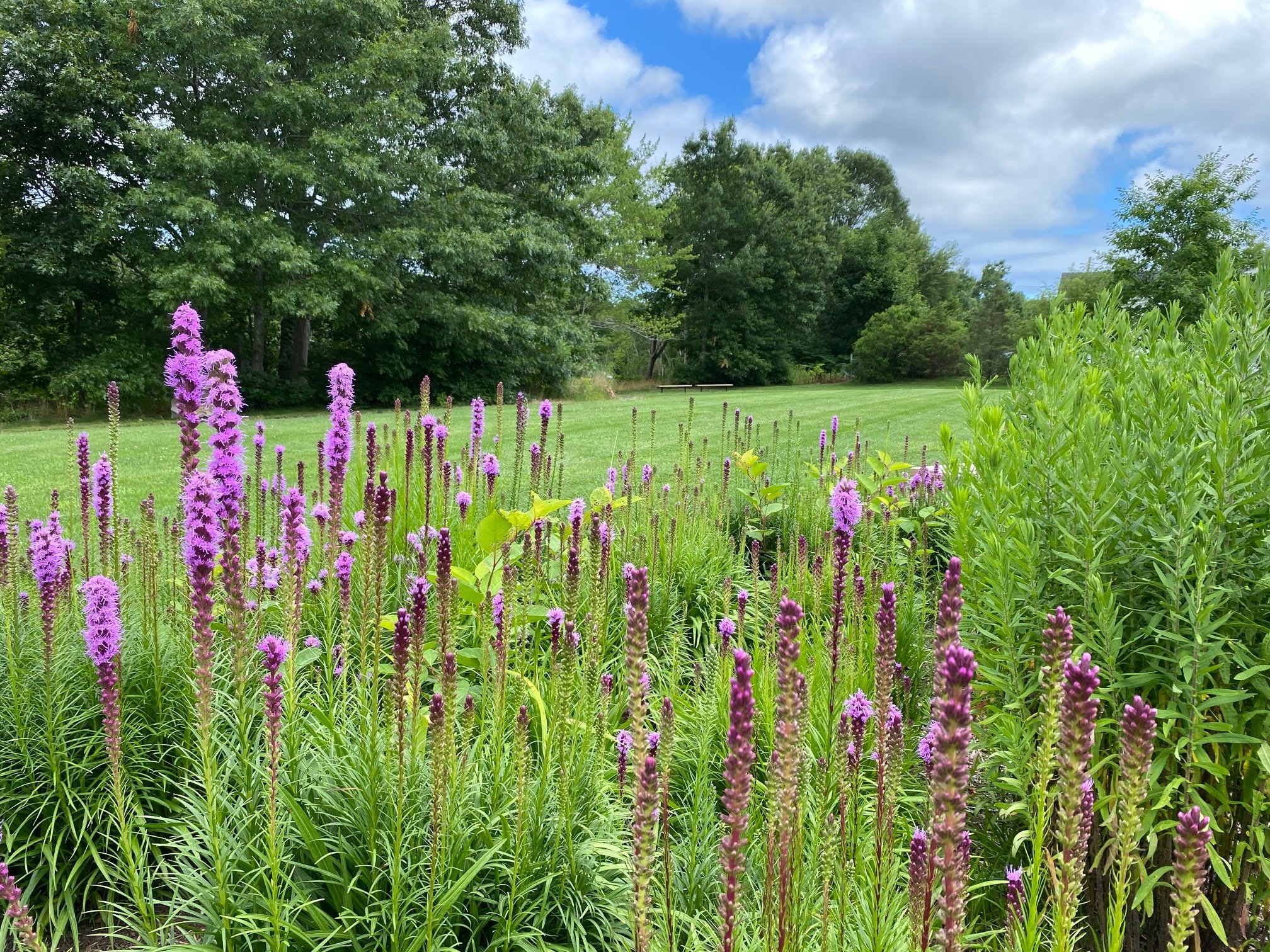 South River Park
2148 Ocean St, Marshfield, MA
Newly created in 2012 South River Park is a small park showcasing river. There is a short ADA-Accessible trail leading around the area near the parking lot and down to the Veterans Honor Roll. There is a meadow habitat by the Honor Roll, and the path leads you down a short footbridge where you can watch the river. There are plenty of spots on the grass for a picnic blanket, several benches, and a covered pavilion with picnic tables as well. South River Park is the sister park of Veterans Memorial Park on the other side of Main St.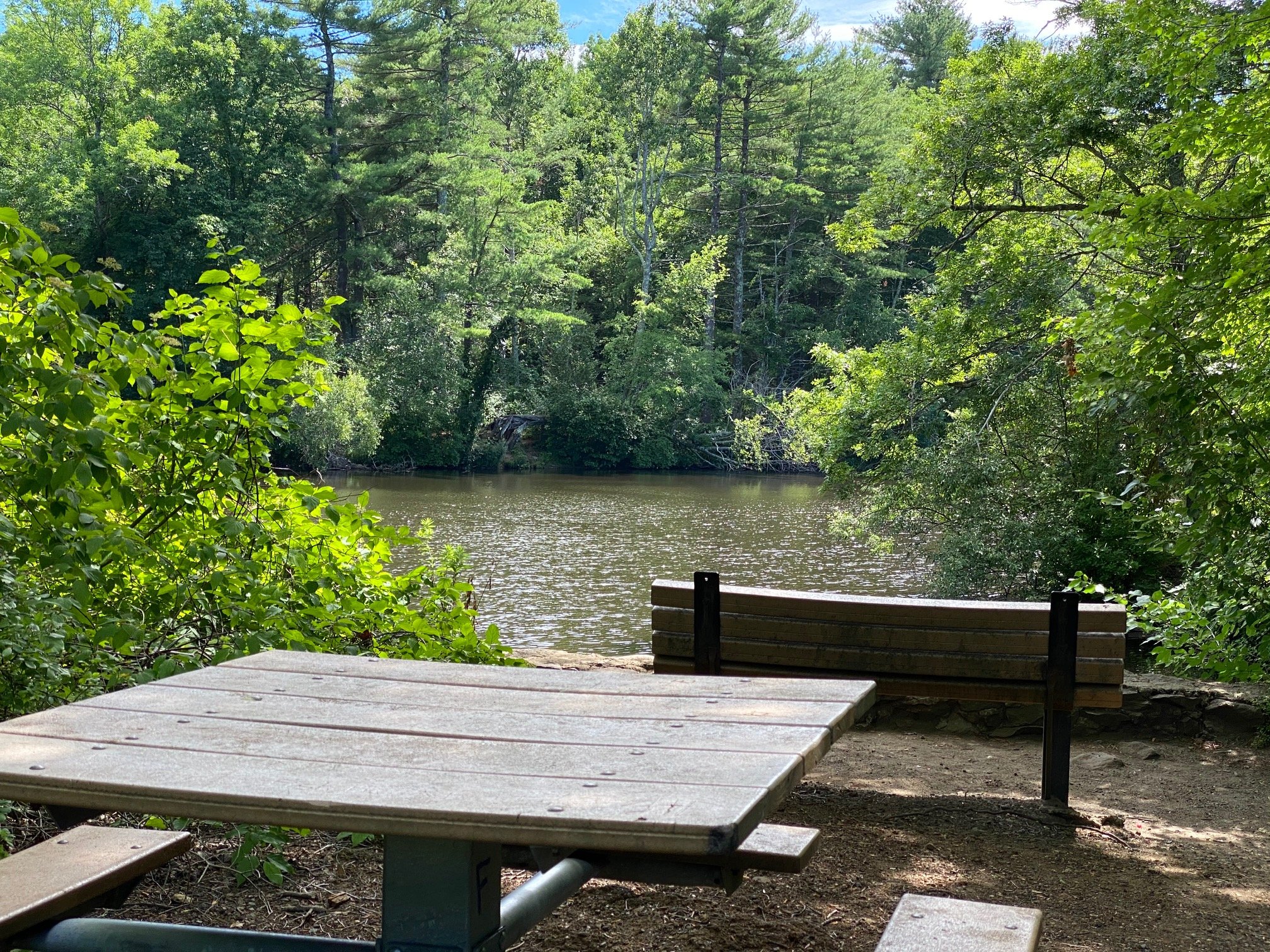 Luddam's Ford
243 Elm St, Hanover and 418 Elm St, Pembroke, MA
One of our favorite parks on the South Shore is actually two parks on opposite sides of the North River. Both parks have great views of the ford, open space for running around or a picnic blanket, picnic tables, benches, able parking, and hiking trails. The pond created by the ford is a favorite spot for fishing and non-motorized boats are welcome as well. The Pembroke side also boasts a Little Free Library. For history lovers, there is a lot of history to be found on both sides of the river. Learn more about it before your trip through our friends at the North and South Rivers Watershed Association.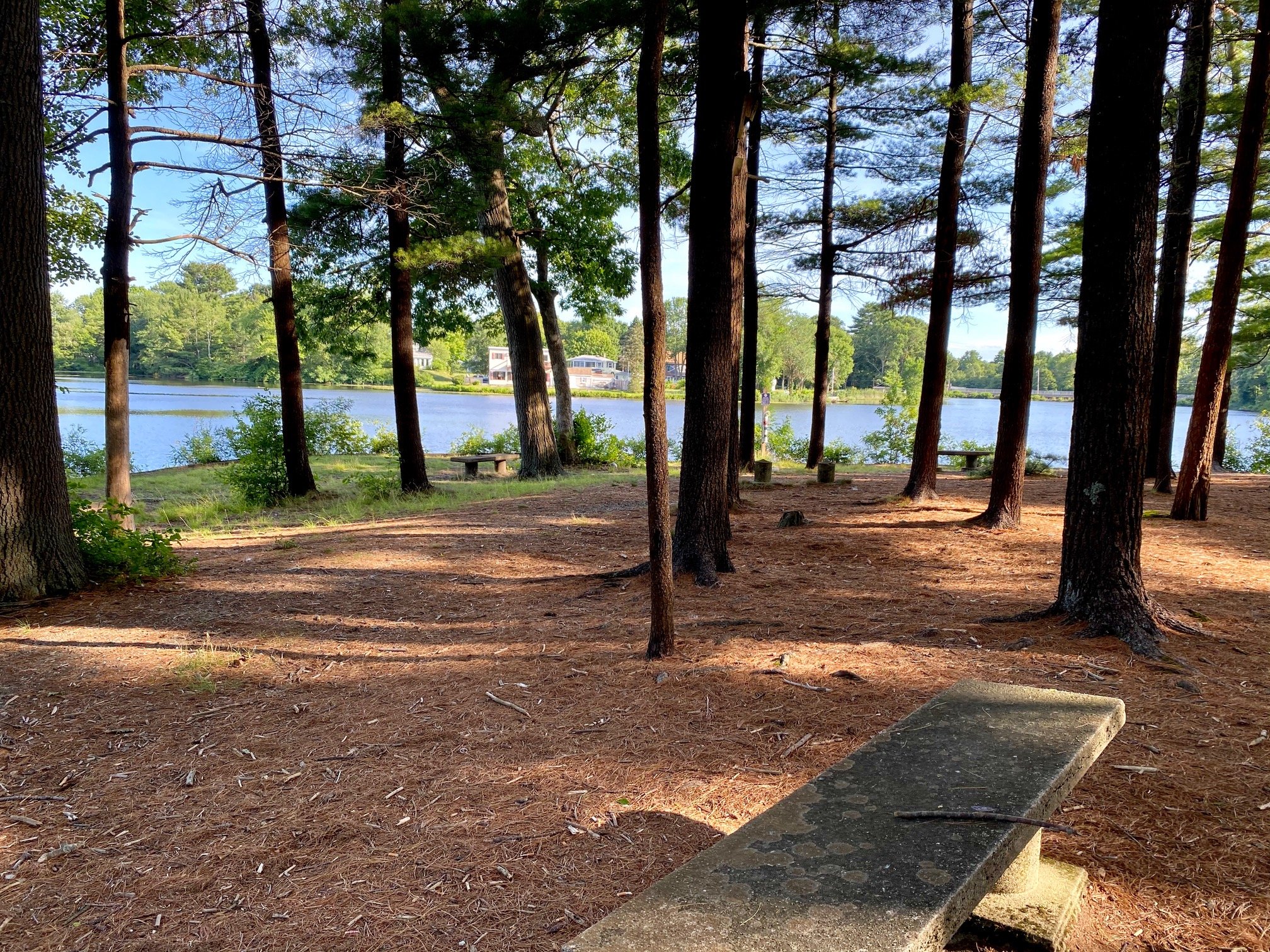 Island Grove Park
Abington, MA
One photo doesn't do Island Grove justice. There are picnic spots sprinkled throughout the park that all offer their own unique experience. You can enjoy your meal on a bench in the pine grove overlooking the Island Grove Pond, on the beach in the sandy-bottom swimming pool area (residents only for 2020), at one of the picnic tables near the unique wooden playground, or the cluster of picnic tables near the cabin. It is also a popular fishing spot.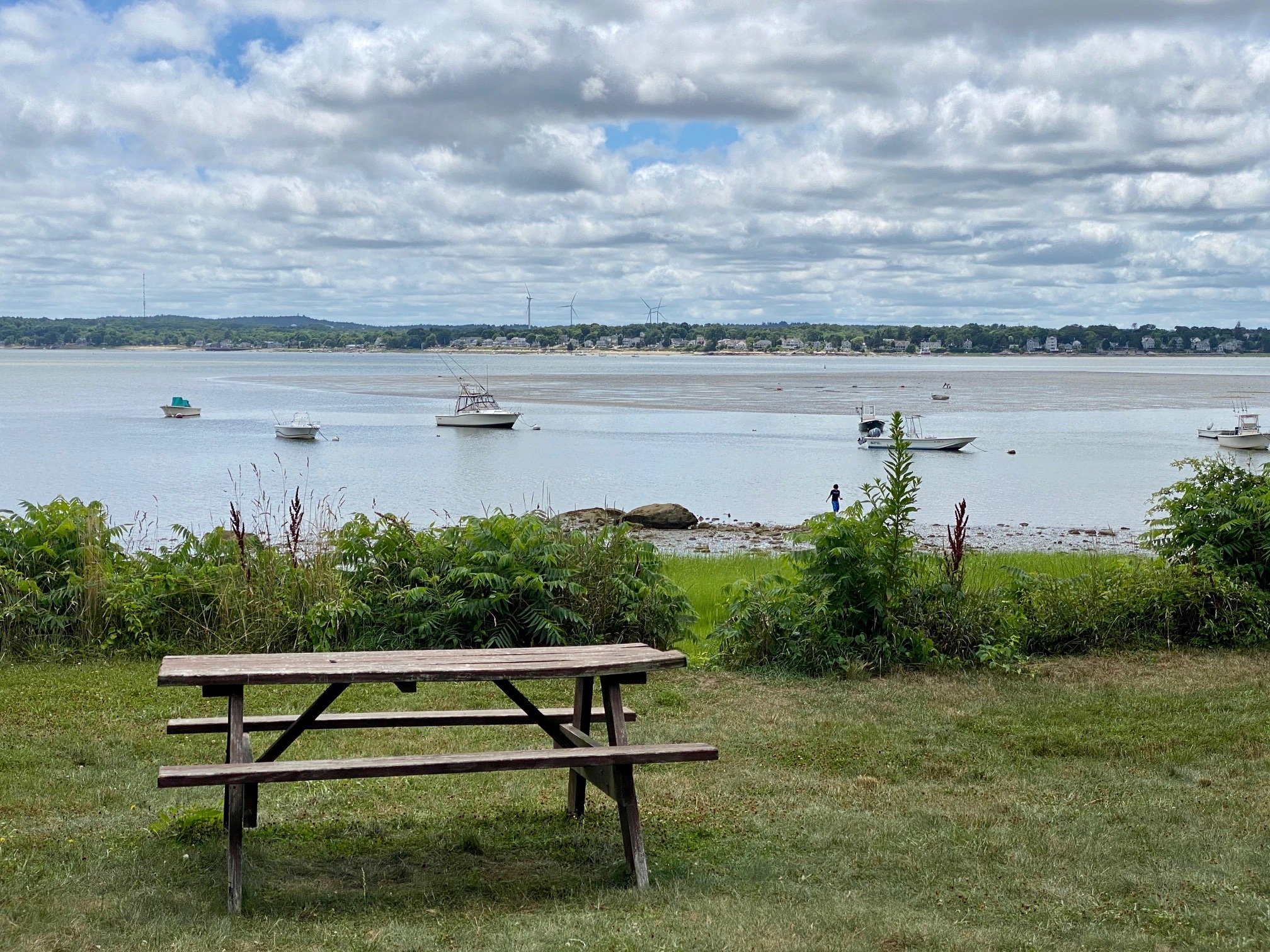 Howland's Landing
23 Howland Landing, Duxbury, MA
We stumbled on Howland's Landing several years ago while attending a NSRWA event and are so glad we did! The park has a great big sloping hill leading to the water with gorgeous views of Kingston Bay. There are several picnic tables and benches near the water, and lots of room for a picnic blanket. We also love the amphitheater set back in a small pine grove and small beach to explore. Originally owned by Captain Myles Standish it is very near the Myles Standish Monument State Reservation which is worth a trip if you visit on the weekends.
Macaroni Kid South Shore Boston is a free weekly newsletter and website focused on fun family events and information in 13 towns on Boston's South Shore. We gather together all kinds of local family events and activities each week and add useful information about classes, family-focused businesses, book and product reviews, recipes, crafts, school and camp guides and more. We proudly serve families in Hanover, Norwell, Hingham, Cohasset, Scituate, Hull, Marshfield, Duxbury, Pembroke, Whitman, Hanson, Rockland, and Abington! Subscribe at ssboston.macaronikid.com/subscribe.