Mass Audubon presents our 39th Annual Farm Day Fall Festival
Daniel Webster Wildlife Sanctuary, Winslow Cemetery Road, Marshfield
Saturday, October 19, 10 a.m. to 4 p.m.
(alternate date of October 26 in case of extreme weather)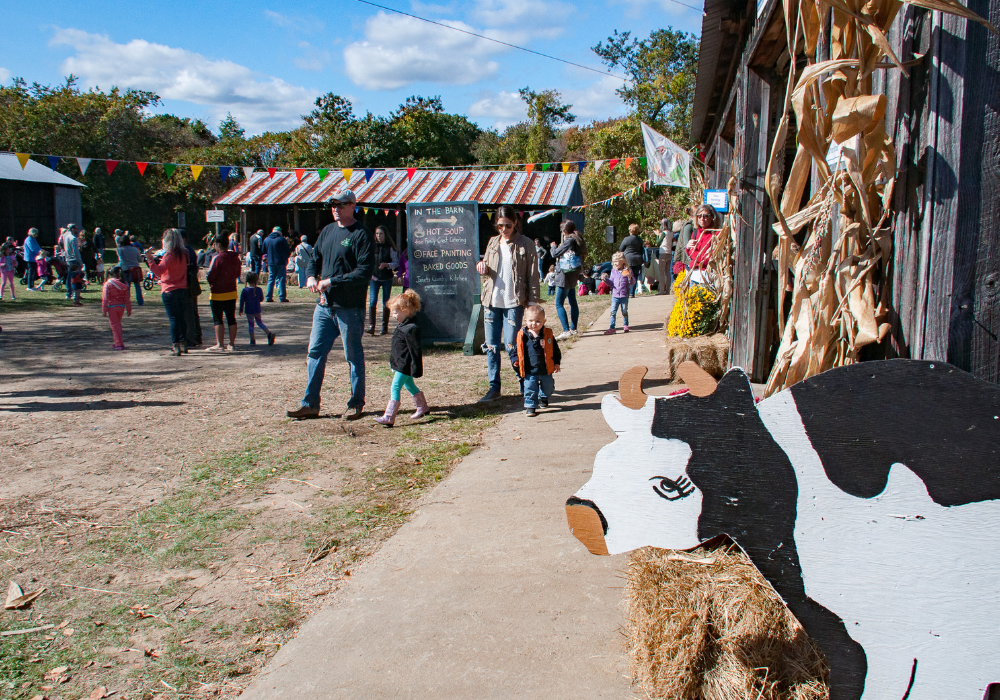 It's Mass Audubon's biggest South Shore celebration of the year! Head to Daniel Webster Wildlife Sanctuary, where the grasslands will be transformed into a festival of fall farm fun! Take a tractor-drawn hayride through the fields, hide out in a hay maze, and check out the farm animals, kids' crafts, games, and more! The Reiner Family Band will be back with their toe-tappin' bluegrass music, and Eyes on Owls will return with their fascinating live owl shows.
Keep reading to enter to win free event admission for a family of 4!
Enjoy demonstrations of both modern and colonial crafts like basket-weaving and blacksmithing, and shop from local artisans' unique, handmade wares like jewelry, jam, bread, and specialty gifts. Let your creativity inspire your creations in the Nature Play Area, and visit The Monarch Gardener to learn how to attract these butterflies to your yard. Feast on homemade baked goods, fresh cider donuts made onsite by Great Cape Baking Co., soups from Lavishly Dunn, and lunch fare from Family Crest Catering. Admission is $8 per person, or $5 per Mass Audubon member. Children 2 and under are free.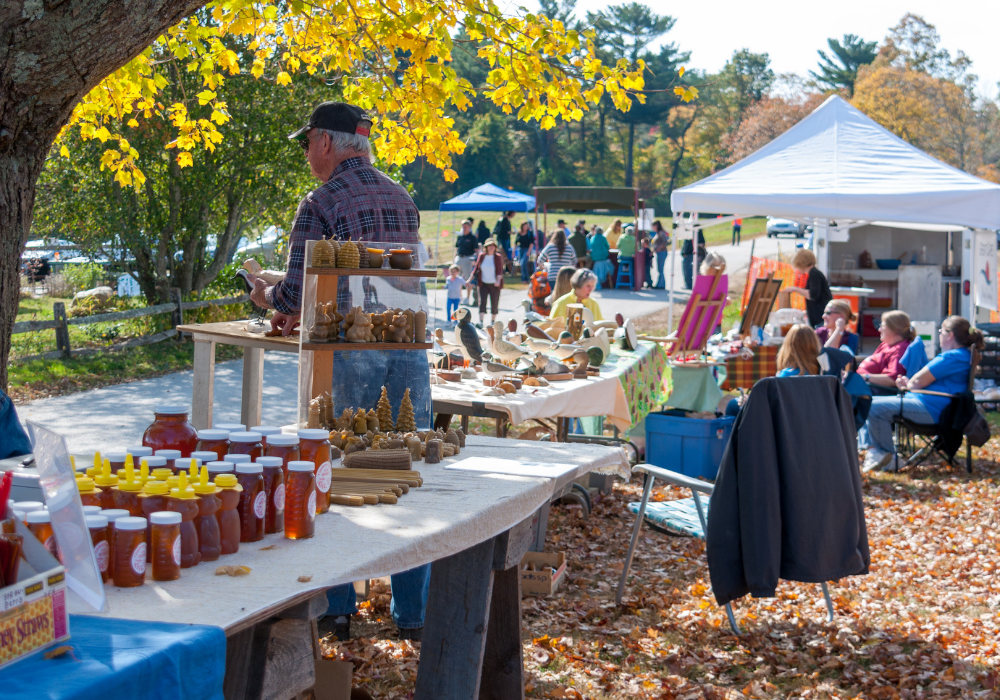 All Farm Day proceeds help Mass Audubon's South Shore Sanctuaries continue to protect and steward over 2,000 acres of land on the South Shore; and provide quality educational programming in local schools, at our summer camp, and through year-round activities for adults, children, and families. This annual event celebrates Mass Audubon's 1984 acquisition of this amazing property, saving it from development and protecting over 500 acres of important habitat.
For more information, including sponsorship and volunteer opportunities, event details, and preregistration: Visit http://www.massaudubon.org/get-outdoors/wildlife-sanctuaries/north-river/news-events/farm-day; call 781-837-9400; email southshore@massaudubon.org; and follow www.facebook.com/MassAudubonSouthShore (event page: https://www.facebook.com/events/1273454242814167/).
Want to win a free farm Day admission for a family of 4? Click HERE and fill out the form to enter! Valid only for Farm Day 2019. Cannot be combined with other offers.

The contest runs 5:00 AM ET on September 26, 2019, and ends at 6:00 PM ET on October 2, 2019. The winner will be drawn on Wednesday, October 2, 2019, after 6:00 PM ET. Find the complete official rules HERE.