Mayor Martin J. Walsh has launched of the 14th Annual Mayor's Holiday Special supported by the Highland Street Foundation, produced by ArtsBoston and created in partnership with the Greater Boston Convention & Visitors Bureau. Tickets are on sale now at www.MayorsHoliday.com and at the ArtsBoston Booths located at Copley Square and Faneuil Hall Marketplace.

The Mayor's Holiday Special is an annual event designed to shine a light on arts and cultural events that take place in Greater Boston during the holiday season. This two-month celebration of performing arts features thousands of great deals to over 500 mostly holiday performances, as well as dining experiences and an online calendar of free holiday events across the city.
"The holiday season brings out the best of every neighborhood, and I am proud that through our partnership with ArtsBoston, we are able to ensure even more residents can have the opportunity to enjoy this year's holiday celebrations," said Mayor Walsh. "Boston's thriving performing arts scene provides some of the best memories for families. Together with ArtsBoston, we are making these performances more accessible to all, fostering the spirit of community as we celebrate our holiday traditions."
From local arts groups to national touring shows, the 2017 Mayor's Holiday Special offers something for everyone to enjoy.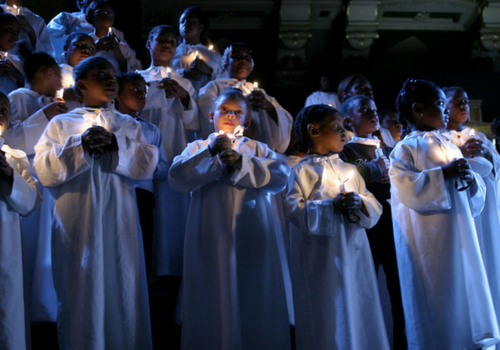 Looking for a traditional performance this year? Don't miss the Boston Pops Holiday Pops or José Mateo Ballet Theatre's production of The Nutcracker. Interested in a different type of Nutcracker this year? Check out Tony Williams' production of Urban Nutcracker at John Hancock Hall.
For those interested in a performance that's a little less festive but still rings in the fun, the Mayor's Holiday Special has you covered. Check out shows like Blue Man Group at the Charles Playhouse, Man of La Mancha, presented by New Repertory Theatre, or Bedlam's Sense and Sensibility, presented by American Repertory Theater.
"Boston is home to a vibrant arts and culture scene throughout the holiday season and it's important to us that everyone is given the chance to experience these performances," said Catherine Peterson, Executive Director at ArtsBoston. "The Mayor's Holiday Special offers that opportunity, making it easy and affordable to create special lifelong memories with family and friends through the performing arts."
Family outings during the holiday season are made effortless by the variety of family-friendly shows included in the Special. Kids create cherished lifelong memories with their parents seeing shows like Boston Children's Theatre's production of A Charlie Brown Christmas and The Velveteen Rabbit, the American Repertory Theater's Charlotte's Web, and Feld Entertainment's Disney On Ice presents Dream Big.
"Everyone should be able to enjoy the arts and cultural offerings that Boston is known for, especially this time of year," said Blake Jordan, Executive Director of Highland Street Foundation. "The Highland Street Foundation is proud to partner in these efforts to bring new audiences from all of Boston's neighborhoods to the performing arts."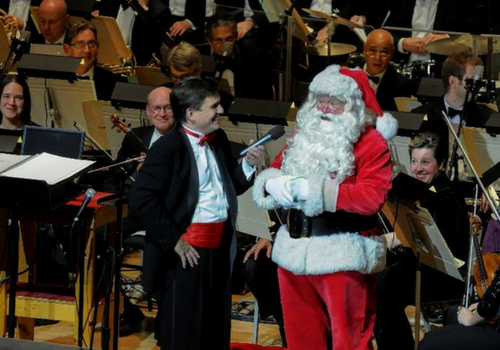 Generating more than $54 million outside of ticket sales, through dinner, shopping, and parking, holiday season shows are a huge contributor to Boston's local economy with more than 2.2 million people attending throughout the short season.
"There is no place like Boston during the holiday season. For residents and visitors alike, Boston becomes a destination for family and friends to share joy and celebrate," said Patrick Moscaritolo, President & CEO of the Greater Boston Convention & Visitors Bureau. "The Mayor's Holiday Special helps to make this happen, offering an easy way to get tickets to a show, find a restaurant for a holiday meal and access information on free events across the city. It's a valuable resource for everyone visiting Boston this holiday season." 
Interested in avoiding traffic and parking in Boston this year? ArtsBoston is proud to announce a partnership with Lyft, the fastest growing on-demand transportation service in the United States. In 2017, Lyft will be the exclusive Rideshare Partner for the Mayor's Holiday Special, offering new Lyft riders $10 off each of their first two rides from November 1 to December 31, 2017 with promo code MHS17.
The Mayor's Holiday Special is presented by Highland Street Foundation and supported by the Mayor's Office of Tourism, Sports and Entertainment. This program is also supported in part by an award from the National Endowment for the Arts. Media partners include The Boston Globe, Boston.com, Boston Central, Magic 106.7 FM, WCVB-TV, WBUR.

About ArtsBoston
Founded in 1975, ArtsBoston is a nonprofit arts service organization dedicated to supporting and growing the arts and culture sector of Greater Boston. ArtsBoston supports the work of over 175-member organizations by providing vital research and audience development programs to encourage participation and stimulate demand for arts and culture by reaching over 1 million art participants, annually. ArtsBoston is a two-time recipient (2001 and 2015) of the Massachusetts Cultural Council Commonwealth Award – the state's highest honor for the arts.
www.ArtsBoston.org
About the Greater Boston Convention & Visitors Bureau
The Greater Boston Convention & Visitors Bureau (GBCVB) is the primary private sector marketing and visitor service organization charged with the development of meetings, conventions and tourism-related business. Its goal is to enhance the economy of Boston, Cambridge and the metropolitan area. The GBCVB is a not-for-profit, membership-driven sales and marketing business comprised of over 1,200 companies across New England that depend upon the visitor and convention industries for their own success and growth.
www.BostonUSA.com
About the Highland Street Foundation 
Since 1989, the Highland Street Foundation has worked to enrich the lives of children and families in Massachusetts by donating more than $185million to worthy nonprofit organizations. From its support of the TADpole playground in Boston Common, to providing tickets to local sporting events to local nonprofits, to building capacity and providing technical assistance to hundreds of nonprofit organizations, the foundation is dedicated to expanding opportunities for families in Massachusetts and beyond.
www.HighlandStreet.org
Click HERE to get a free calendar of family-friendly South Shore Events!






Macaroni Kid South Shore Boston is a free weekly newsletter and website focused on fun family events and information in 13 towns on Boston's South Shore. We gather together all kinds of local family events and activities each week and add useful information about classes, family-focused businesses, book and product reviews, recipes, crafts, school and camp guides and more. We proudly serve families in Hanover, Norwell, Hingham, Cohasset, Scituate, Hull, Marshfield, Duxbury, Pembroke, Whitman, Hanson, Rockland, and Abington!