We finally were able to sneak over to visit the new playground at Kress Field in Hingham. While some are sad about the loss of the "land of lost toys", as it was known by many, we are ecstatic that the town of Higham realized the important need for an accessible playground on the South Shore - and built one! Located on Gardner Street, in Hingham, it is not far from Rt 3 and is a short drive from both Exit 14 in Hingham (near Derby Street Shoppes) and Exit 15 in Rockland (near Home Depot). The playground does not have a fence but is located a distance from the main road between a basketball court and ball field.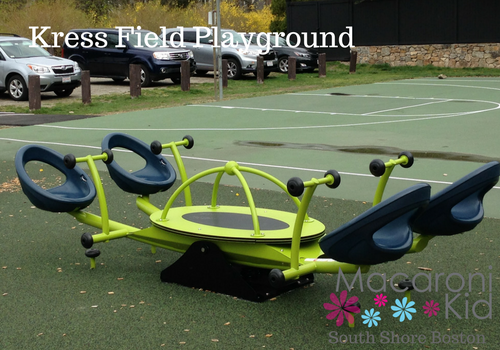 The playground structures are accessible by wide ramps, and rubber pathways lead between the structures and swings. My kids particularly loved the rumble slide, see-saw with seats, and the variety of musical instruments. There are also a number of tables for picnicking, and space to explore along the edge of the woods. Parking is limited but is usually available - especially before 10 am.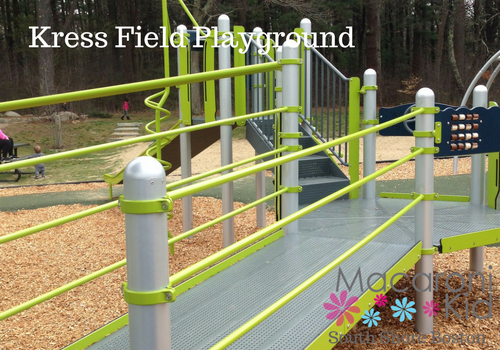 Bottom line - a great, accessible playground close to lots of shops, restaurants, and the highway.
Want to recommend or review your favorite local playground? E-mail lauriec@macaronikid.com for details!
Updated - 2017