We were able to get a sneak peek today at the new Preschool Plus+ Enrichment program offered this Fall at My Gym Cohasset and Norwell and let me tell you, this program has it all. The new program is offered from My Gym as part of their commitment to educate the whole child. Through their award-winning fitness curriculum, STEAM (Science, Technology, Engineering, Arts and Mathematics) activities, and additional preschool instruction, Preschool Plus+ is designed to enhance your child's confidence, curiosity, and love for learning.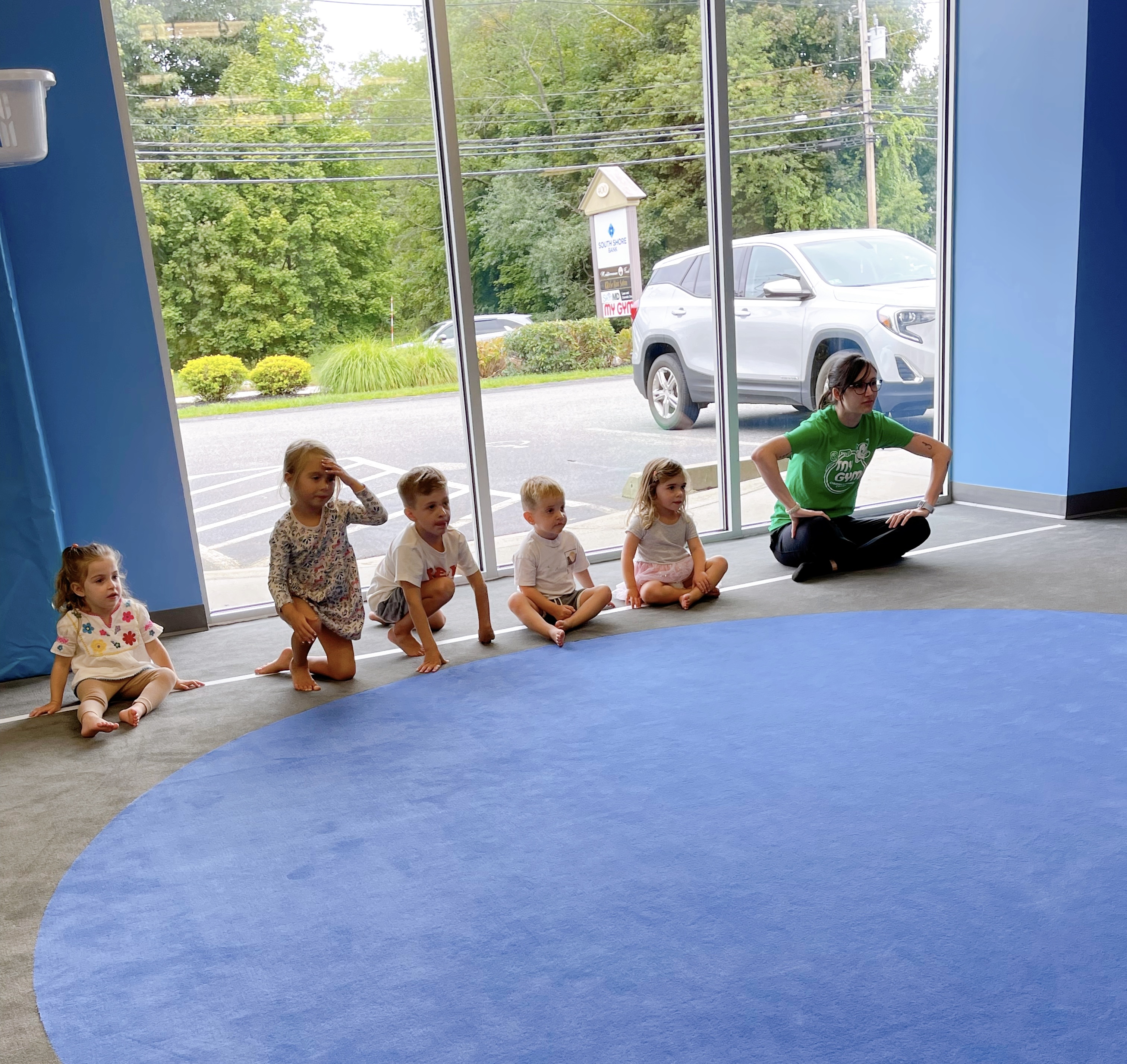 Preschool Plus is for children ages 3.5 through 4 years old. The classes will run at both My Gym Norwell and Cohasset two afternoons a week from 1pm to 3:30pm and is a drop off program. Children can enroll in one afternoon a week only.
During our afternoon visit, my boys and some friends were able to sample what a typical day in Preschool Plus would look like. After signing in and saying goodbye to caregivers, children will get to explore the gym before they start the gym class portion of the program. During this hour session, kids are enjoying gymnastic-based skill stations, active group games, relays, manipulatives, sports skills, and more. It was so fun to watch them get so into the games and listen to instruction. Everyone had fun and the teachers were able adjust the curriculum based on all of the different skill levels. The children then head back into the lobby for a quick break and snack.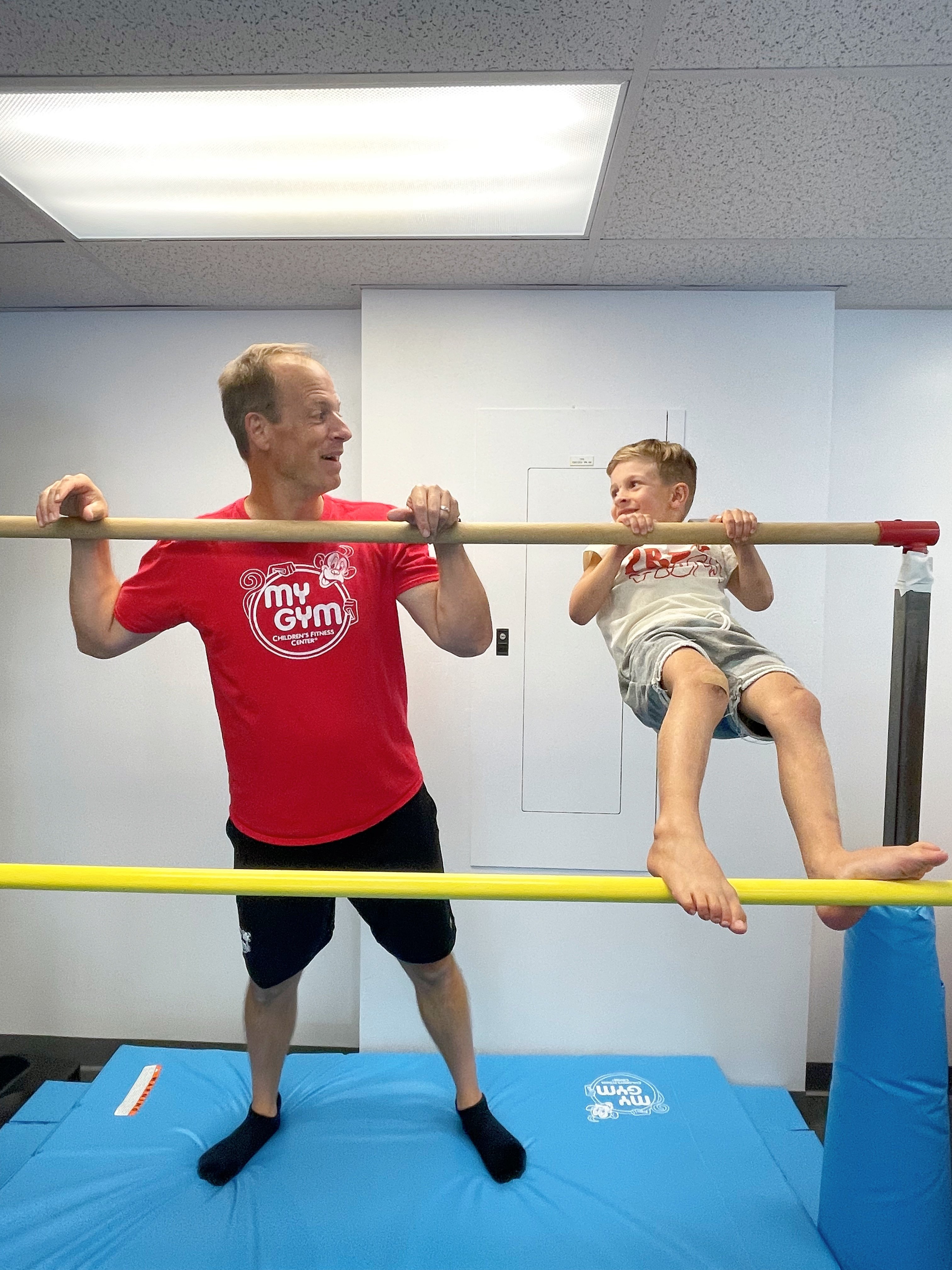 When snack is over, the children stay in the lobby and do some learning activities with great visual board and charts. Today they sang songs and played guessing games to help them learn the days of the week and the months of the year. The kids were loving the songs that went with the charts! Afterwards, the kids sat for a tracing and coloring sheet. They were able to practice tracing the letter A, the teachers helped when they were needed and talked as a group about what words start with the letter A. The coloring sheet also had a number exercise on it as well. I was pleasantly surprised by how all of the kids sat and were very into this activity! It was a great way for them to learn while coloring and having fun.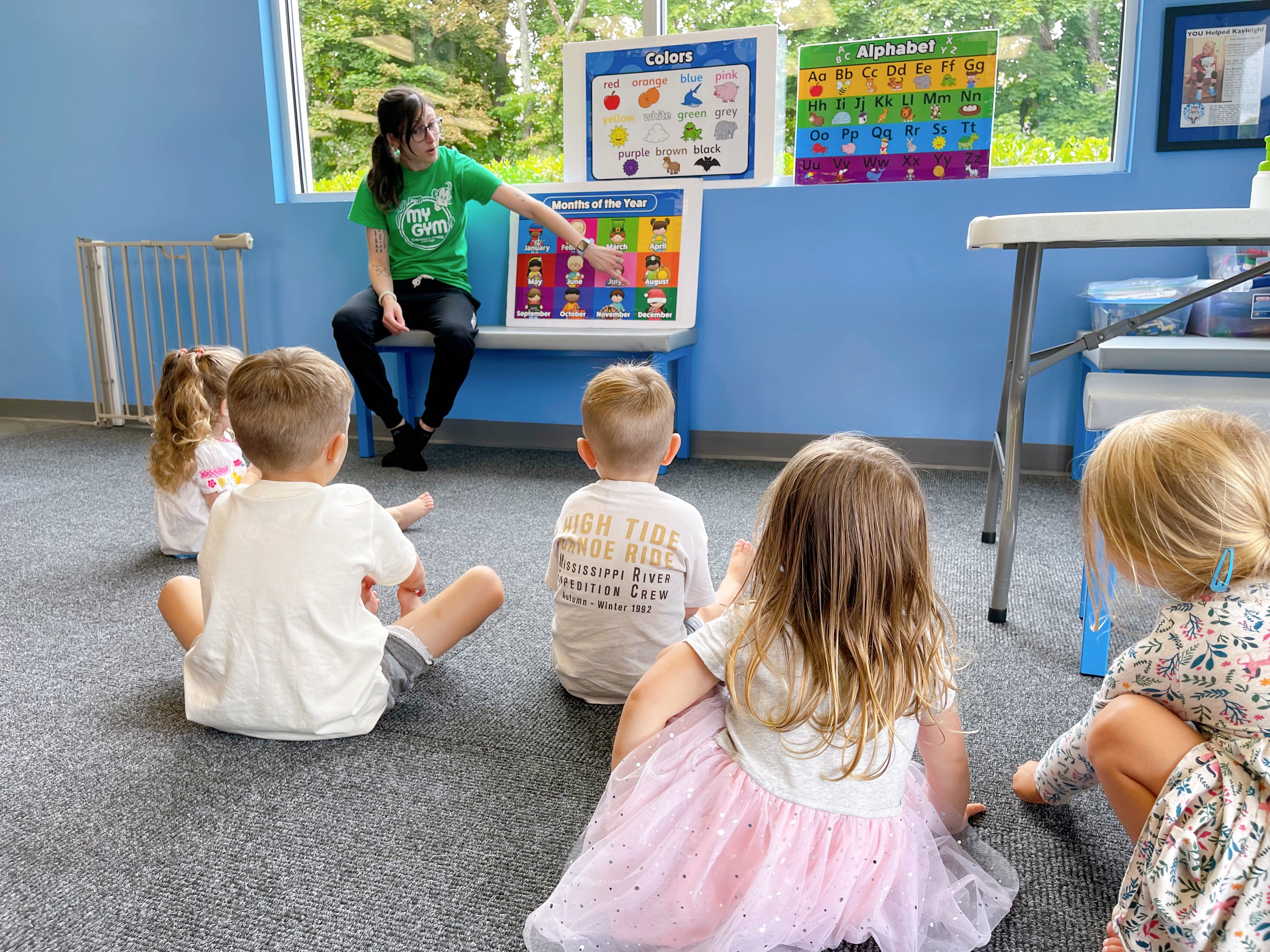 I think the most exciting part of the day came next when they shifted to the STEAM project. Today that all were able to work together to hypothesize and watch what food coloring and sugar cubes do in a bowl of warm water. The kids all had different jobs and all got to partake in the experiment which was so exciting for them! After all of the lobby learning (which didn't feel like learning to them!), the kids head back into the gym for some games and independent stations that include different sensory bins and activities.
I was so blown away by this program and how great it is for this age group. Personally, I know my son Chase is a busy body and learns best while moving around and doing activities. I couldn't believe how much fun he had and how he was able to learn in a hands-on, active way. I highly recommend this program for anyone looking for a drop off afternoon program for their little one and am counting down the days until James is old enough to join!
If you have any questions at all, please reach out to My Gym Cohasset or My Gym Norwell!