We are thrilled to announce that our nature-based occupational therapy group services will continue all
school year long! Our school year services begin on 9/26/22 and run until 6/26/23. This is a perfect way
to support your child in collaboration with school-related goals, as well as help develop necessary skills
to promote confidence, independence, and success all year long.
We offer a variety of packages to choose from to ensure your child is receiving the right amount of
support to ensure the most success. We also offer Custom In Home Therapy Programs to help with
carryover across all settings and to ensure parents are feeling confident in supporting their child at
home.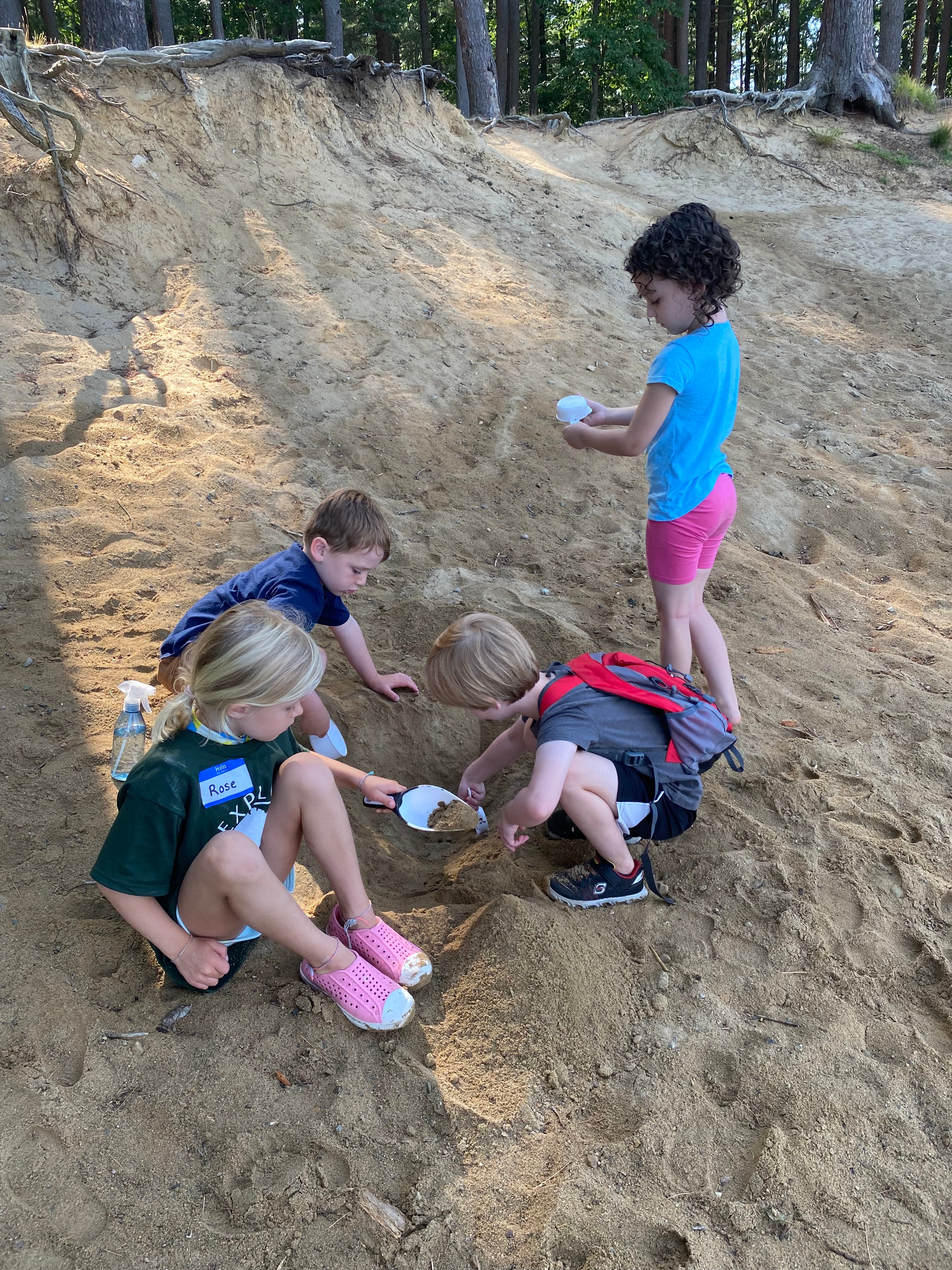 When? We have two after school options. Parents may choose either Tuesday in Duxbury from 4:00pm-
5:30pm or Wednesday in Marshfield from 4:00pm-5:30pm.
Although we serve children who receive occupational therapy for a variety of reasons (diagnosis,
developmental delays, sensory integration, anxiety, ADHD, social emotional support, peer
communication, confidence, self-care skills, play skill development) - all children are welcome! Our
groups support the balance of green time with screen time and promote play in the great outdoors.
Many children do not have time in their busy schedules for free play in nature – a crucial component to
healthy development.
What will your child gain from participating in our nature based O.T. groups?
Confidence
Coordination
Self-Regulation
Social Emotional Support
Peer Connection & Communication Skills
Attention
Play in the great outdoors – more time OUTSIDE all year long
Risk taking
Safety Awareness
Help foster independent thinking by using loose parts and natural play elements
What will the caregiver / parent gain from signing your child up for our services?
30-minute intake call
Review of intake paperwork and previous reports
Collaborative goal setting to ensure we are addressing the biggest areas of concern for your
child
Individualized weekly notes with important takeaways & summaries
Training and guidance for caregivers to implement strategies at home and in other contexts
Progress notes: end of December and end of March
End of the school year summary on goal attainment, progress, and recommendations
How to sign up?
Register with this link: https://forms.gle/azpdZyjm1xzpztcN6
Questions? Email info@explorepediatrictherapy.net or call: 732-778-1641
Visit our website: www.explorepediatrictherapy.net