New Mother's Groups at Over the Moon Parenting of Norwell, MA Return to In-Person!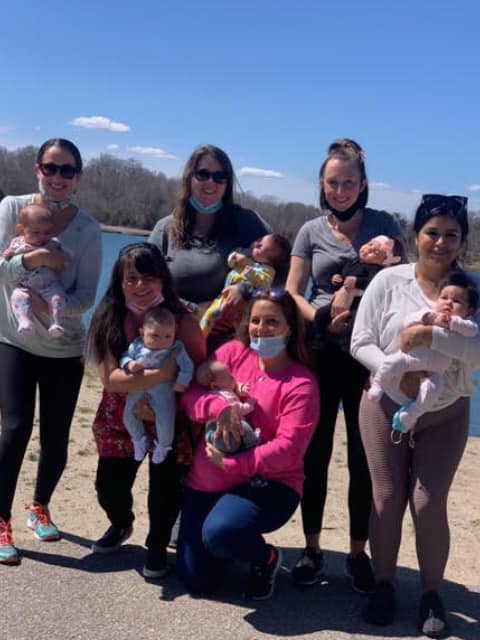 Photo Credit: Over the Moon Parenting
This has been such a unique and challenging year! The team at Over the Moon Parenting cannot wait to welcome new mothers and their babies once again at their center in Norwell this month.
The "In-Person" new mothers groups meet weekly for a 6 weeks series. There are two new mothers group starting again in June:
Over The Moon Group (moms and babies 1 week to 3 months old) - Thursdays - 6/24 to 7/29, 11 am - 12 pm.
Second Time Mom and Baby Group (moms and babies 1 week to 6 months old) - Tuesdays - 6/22 to 7/27, 10:30 to 11:30 am.
Our new mother's groups are the very best experience for new moms and their newborns. Expert guidance, supportive community and joy are exactly what every mom needs - and it's what we deliver at Over the Moon.
1) Guidance
Becoming a parent is exciting, heartwarming, and often intimidating. Finding a how-to guide for infants is challenging, and navigating pitfalls can cause new families a lot of stress. New mother's groups address these concerns by covering newborn topics such as sleep, feeding, and developmental milestones exactly when you need them. Our teachers are registered nurses with decades of experience helping growing families delight in the newborn stage. You'll access trusted guidance and answers to all your, and your group's questions.
"Each week, we learned invaluable information about our baby's development and gave each other advice and support as we navigated early motherhood...I encourage every new mom to take this class. It will be the absolute best thing you do for you and your baby!" Jackie, Weymouth, MA
2) Community
Building your village is often the most essential part of new motherhood - but it can be hard to make new friends as a mom. A new mother's group provides a built-in support system of women in the exact same life stage you are. Bonding with your group is easy - and very often creates close, lasting friendships for both you and your child.

"I cannot express how valuable the time and conversation with the other new moms (were)....I highly recommend Over the Moon and wouldn't trade those special moments with the group and our new babies for anything." —Liz, Cohasset, MA
3) Joy
Classes are fun! You'll learn new songs, infant massage, developmentally-appropriate sensory play, and try new toys each week. Learning what your baby enjoys in class makes playtime all week long more engaging for the whole family.
"Over the Moon is truly our family's home away from home. Margaret was an invaluable support and resource when I was a nervous new mom. All of the staff treat my kids like family; (The educators) are all fantastic and natural teachers and my daughter's face lights up with pure joy every time we go in." —Kim, Scituate, MA
We are now offering BOTH in-person and virtual new mother's groups. Registration for summer is open now at New Mother In-person Over The Moon Group
Stay tuned this week on South Shore Macaroni Kid Instagram @mackidsouthshoreboston for a chance to WIN a six week series for yourself or a fellow new mom!