Here is a Vegetable Detox Soup to start your new year off right. Make it in advance to have it ready for easy lunches or dinners. No excuse!
INGREDIENTS
Avocado oil
1/2 of a red onion diced
2 cloves garlic minced
1 tablespoon fresh ginger peeled and minced
2 cups chopped celery
1 cup chopped carrots
3 cups broccoli florets
1 cup cauliflower florets
1/2 teaspoon turmeric optional or to taste
1 can 14.5 oz can of no salt diced tomatoes (preferably organic)
4 cups Hale Bone Broth
1 teaspoon Duxbury Saltworks sea salt, to taste
fresh cracked black pepper to taste
2 cups kale de-stemmed and torn in pieces
1 cup cabbage chopped
juice from 1/2 of a small lemon
INSTRUCTIONS
Heat up a large pot over med-high heat and add olive oil.
Throw in onion, carrot, and celery, and cook for 3-5 minutes or until onions are translucent.
Add in garlic and ginger and turmeric and cook for 1 minute.
Add cabbage. Cook and stir it in for 1 min.
Add in broccoli, cauliflower, and stir in 1 min.
Top with diced tomatoes, Hale Bone Broth, and salt and pepper, and give it a stir.
Bring to a boil and then let simmer, uncovered over med-low heat for 25 minutes or until cauliflower and broccoli is cooked.
Add in kale and cook for 5 more minutes (it will wilt).
Top with fresh parsley and squeeze of lemon and serve warm.
Will keep for a week in the refrigerator and freezes well for several months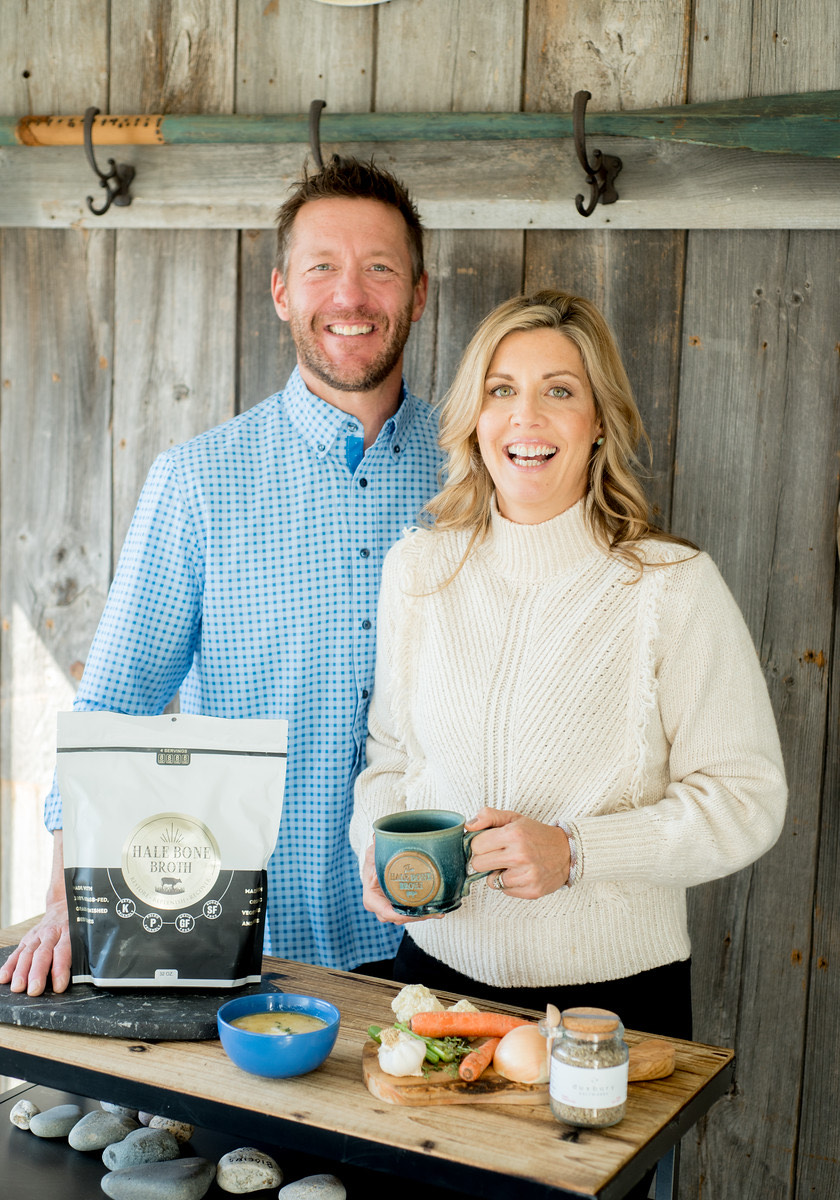 The Hale Bone Broth is a small batch broth crafted with 100% grass-fed, grass-finished bones. It is 100% grain-free and made with organic vegetables and spices. The bones are sourced from the highest quality farms where the farmers master and practice the art of pasture-raised animals. By committing to using the highest quality ingredients, we create a bone broth that includes a unique blend of minerals and nutrients that your body needs. The rich, delicious, and buttery flavor is exactly what your taste buds crave, ready to try some for yourself? Plus, if you live in the Boston area they'll deliver it to your door!
Find more recipes or to order your quart of Hale Bone Broth at Https://thehalelife.com and follow them on Facebook and Instagram @thehale4life
#mealprep #newyear #detox #vegetablesoup #cleanse #bonebroth #noexcuses #january #recipes